1- Click on the project you would like to add the item to.

2- Click on the Add Item button if you would like to add an item or click on and item's name to edit and already existing item.

3- Give the item a name in the Name* field. (You have the option of using the generate name button).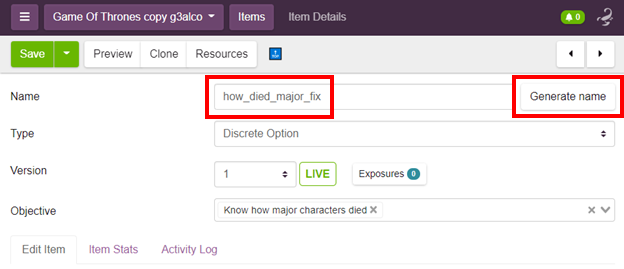 4- Click on the drop-down arrow in the Type field.
Items in Scorpion are the questions examinees will be asked. Scorpion makes it easy to develop and deliver exams for any difficulty. Scorpion items can be made in the following ways:
-Click on the Item types below for more help with the specific item type.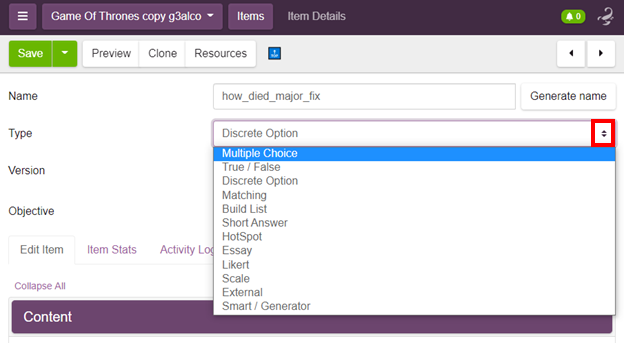 5- Edit the content of the item.
OPTIONAL Include shared content. Shared content are reference material for the examinee will see when answering the question. For example, if you were giving a chemistry exam and wanted your examinee to see the periodic table for this question, you could add a periodic table for the examinee to see.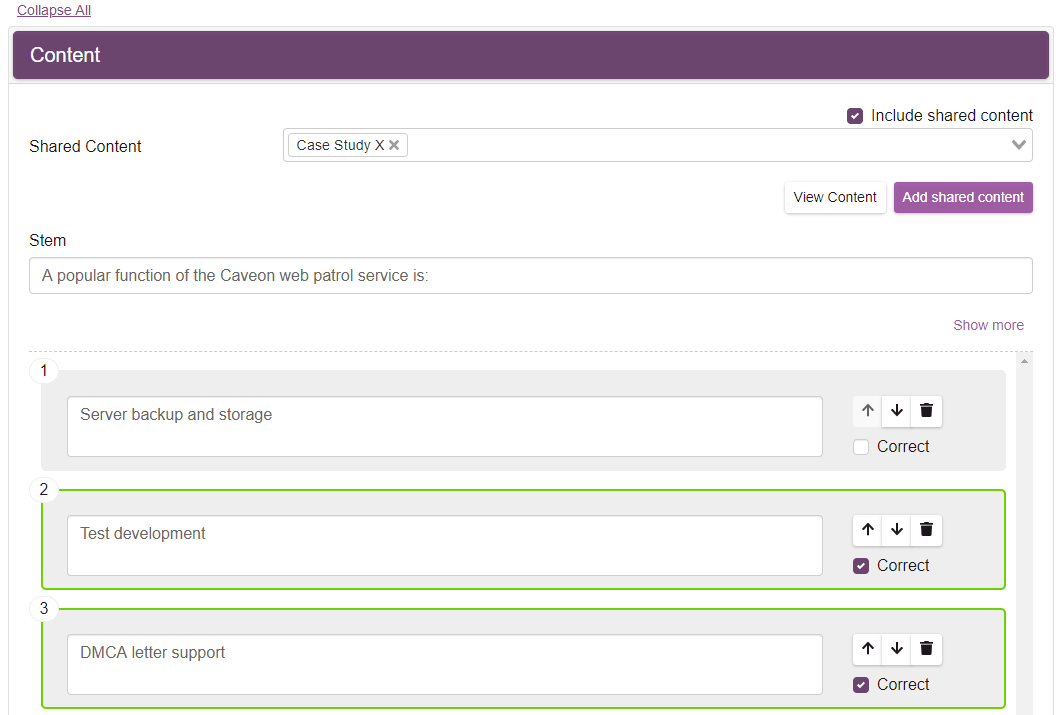 6- OPTIONAL Edit the settings of the item.
NOTE- For more help on the specific settings for each item type, select the item type in step 4 to open an article going into the settings in detail.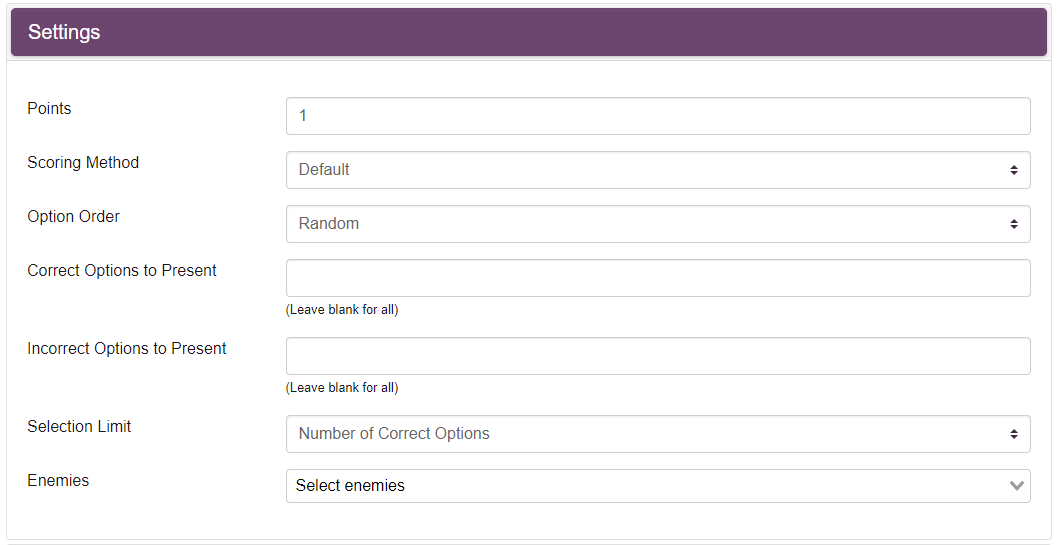 7- OPTIONAL Add a reference. You can use this to remind yourself where this content is coming from. For example, you could say that this is from chapter three of the Math 1050 textbook under the division section.
Note: This is for test development. Examinees will not see the reference.

8- PREMIUM CONTENT Add a meta.