Launchpads
Creating a "launchpad" will create a link that users can click to launch the
exam.
Clicking on the Add a Launch Pad will bring up the options.

Here you can name the launchpad.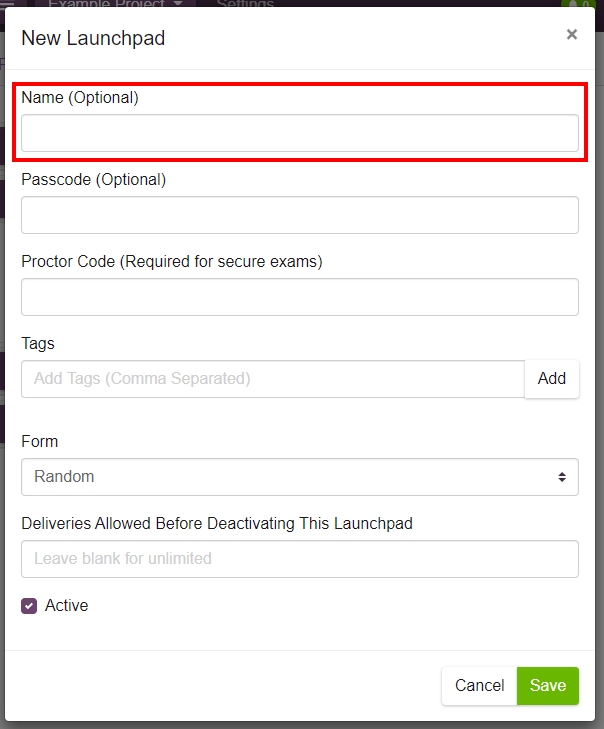 If you would like to have your examinees enter a passcode to get into the exam, you will put that in the "Passcode" field.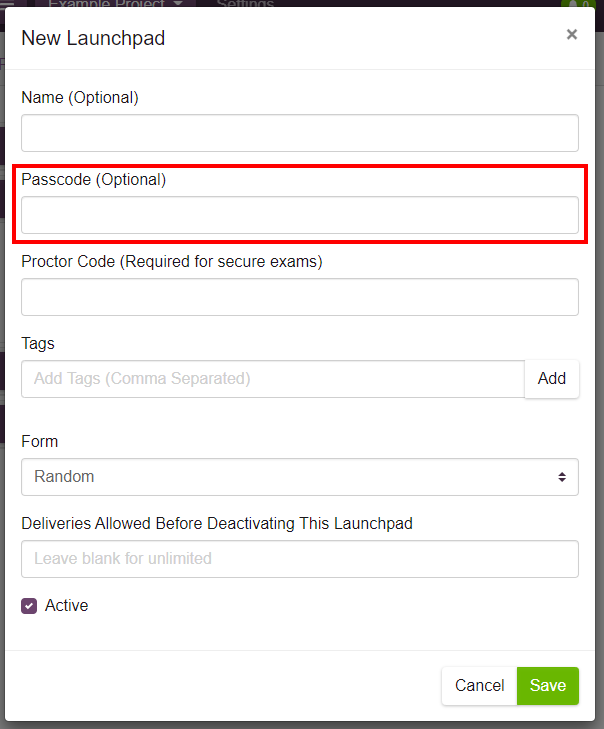 If you would like a Proctor to enter a code that only they know, enter that into the "Proctor Code" field (Note: The passcode will be the same for all students and the proctor code will be the same for all proctors).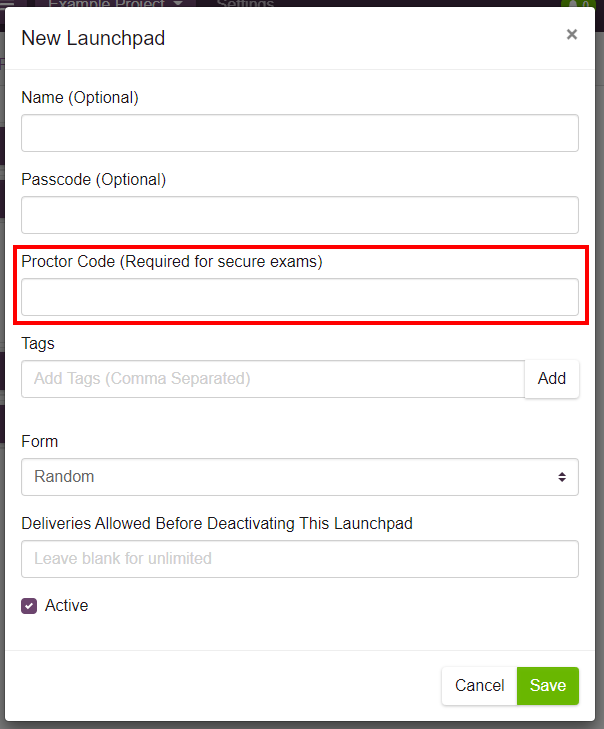 You can also assign tags which can link this Launchpad to a Bulk Proctor link.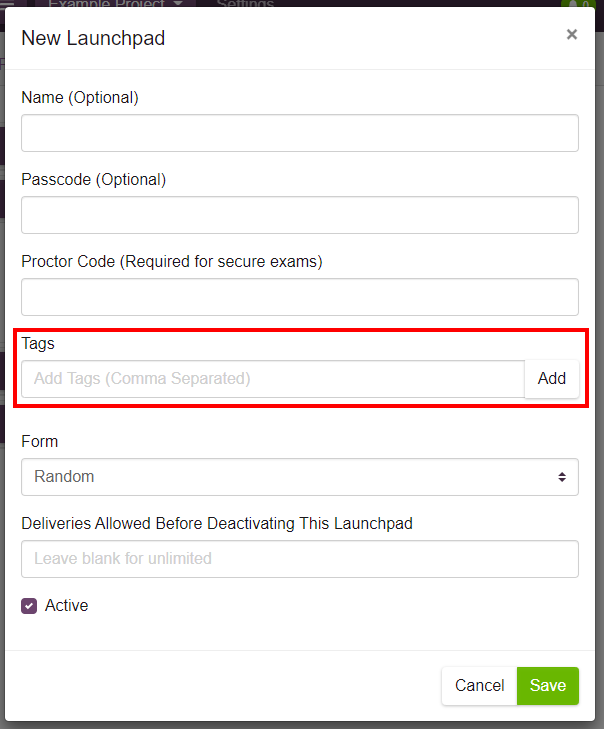 If you have more than one exam form, choose the form of the exam that you would like the launchpad to deliver. You can also choose to deliver a random form. Each of these options can be found in the dropdown menu.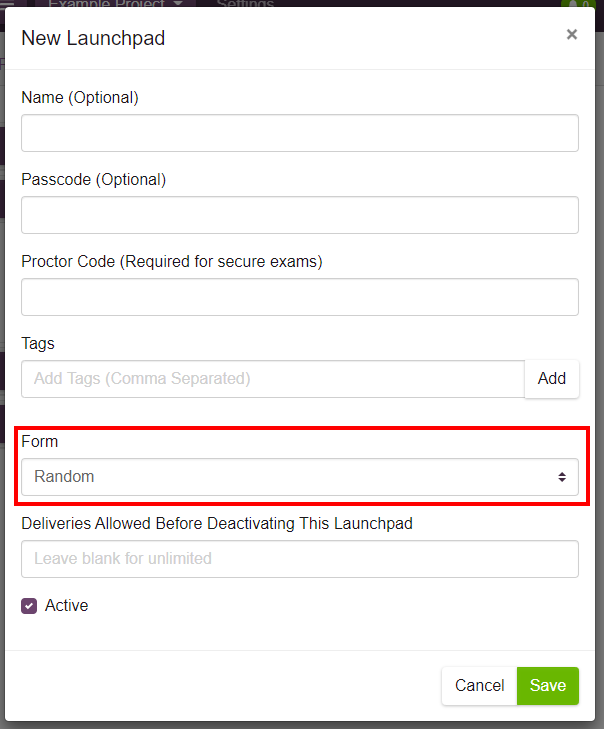 You may also set a limit on how many examinees can use this link.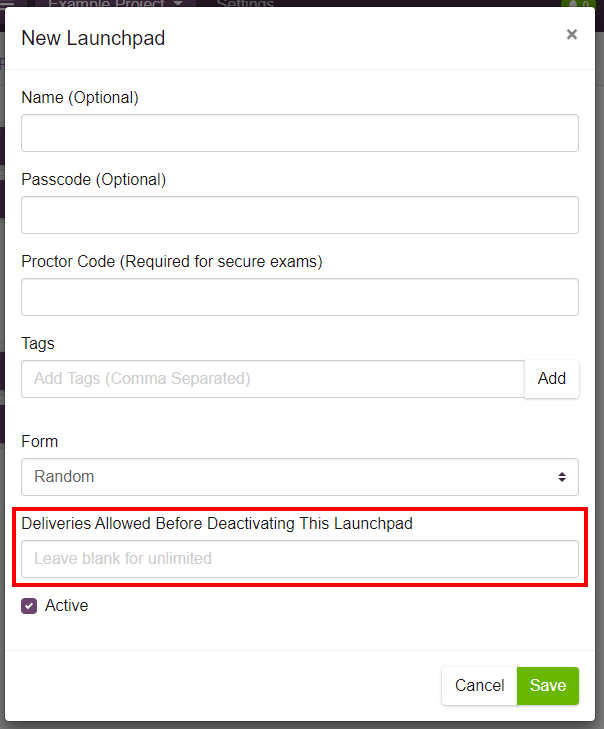 You can later come back and turn off your launchpad by unclicking the "Active" checkbox.
NOTE: you must click the "Active" checkbox and "Save" button for your launchpad to be live.
Click the save button to save the launchpads.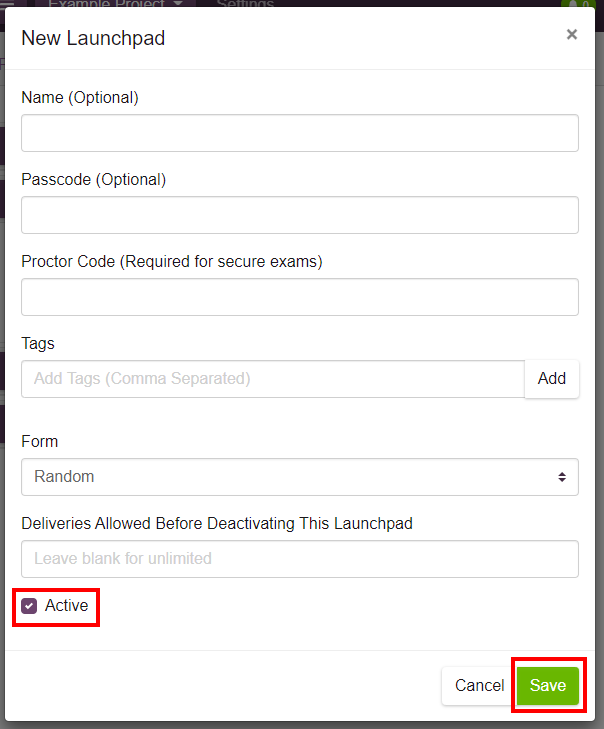 You can edit the settings of the launchpad by clicking the edit button.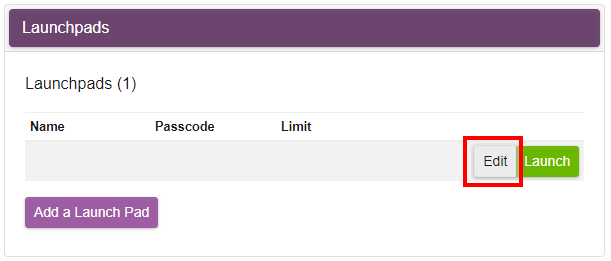 To get the launchpad link or if you want to delete a launchpad, click on the edit button. The Launchpad link is at the bottom. The delete button will be at the bottom right-hand corner of the screen.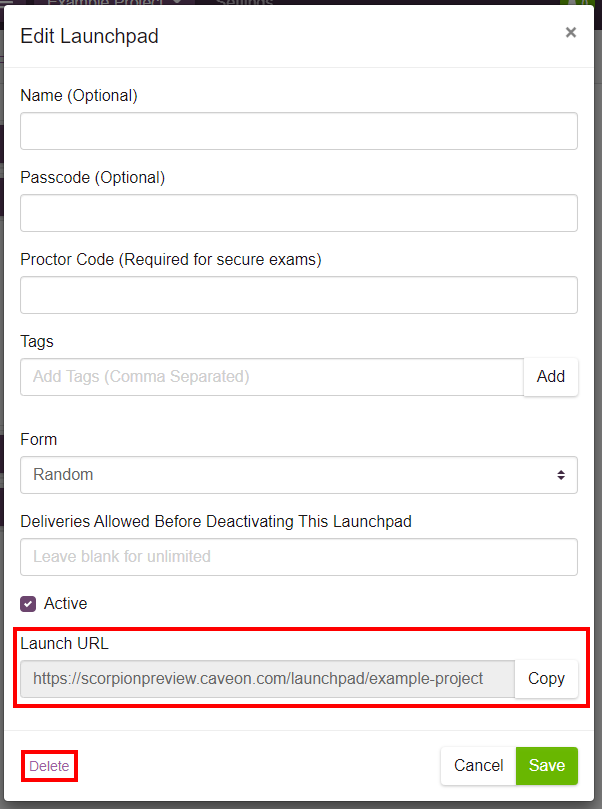 To get the link for the launchpad, click the Launch button.
Bulk Proctor
You may create "Bulk Proctor" links if you'd like to proctor multiple examinees at
the same time. This link will allow you to see all the proctor logs for all deliveries
at the same time.
Click on the Add Bulk Proctor button.

You will have to enter a tag which should match with a launch pad tag in order to proctor the examinees from the launchpads. Type the tag then click the Add Tag button then the Save button.

Once you have a Bulk Proctor link created, you can click the Get link button to get the link.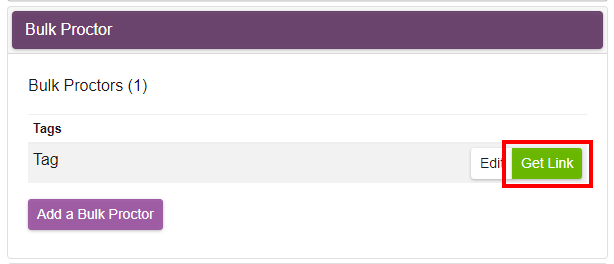 LMS
To utilize LMS use this sections. For more information on how to use LMS, see the article "Integrating Scorpion with your LMS."