This article shows you how to override priority statuses of incidents. These same steps can be used to change the priority back to the default priority.
1- In your incident type's incident page, use the box to mark the incidents you would like to override the priority status of.
Note- All of the selected incidents will be changed to the same incident priority.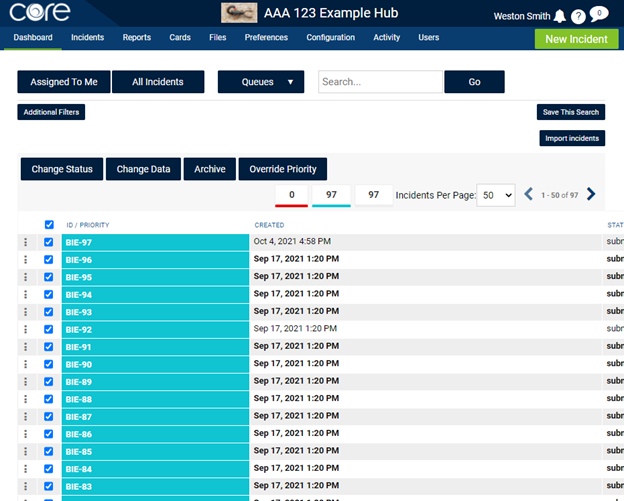 2- Click on the Override Priority button.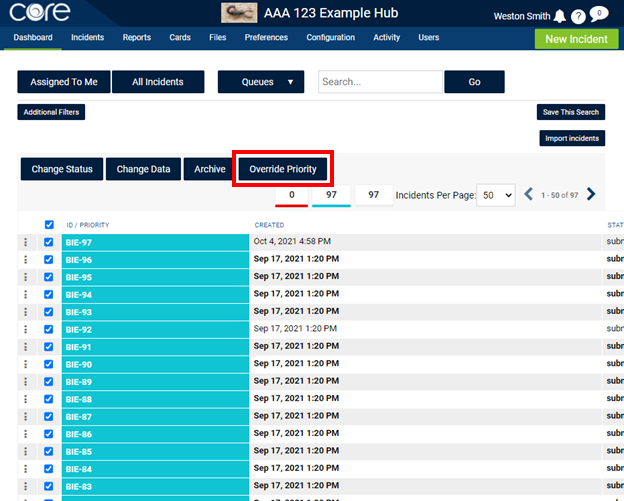 3- Use the drop down menu to choose the priority outcome you want.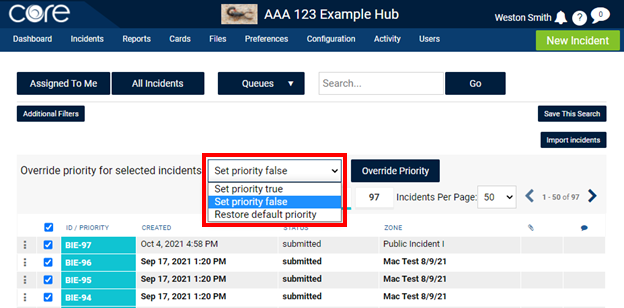 4-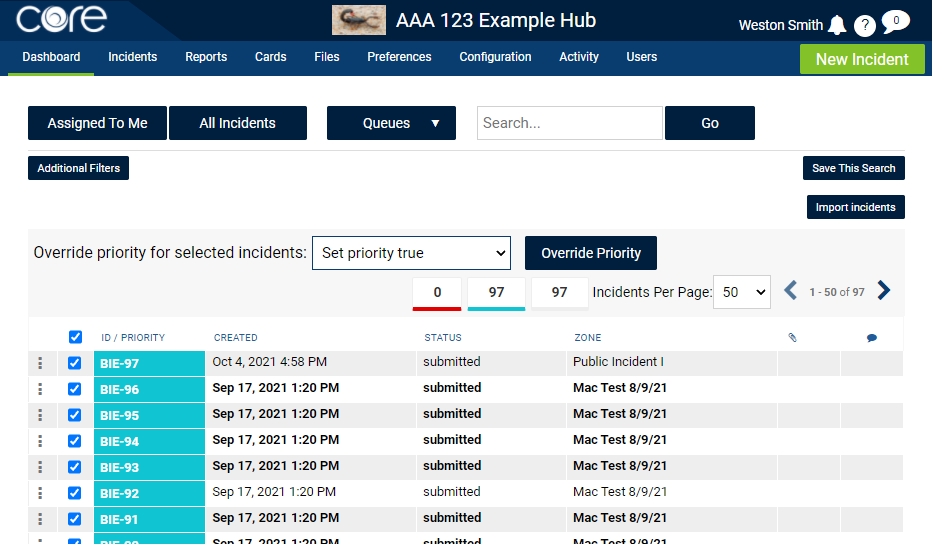 Outcome for Set priority true: