Caveon Core now has some functionality offline. You can make incidents while offline. To enter the offline mode, you have to use the before going offline, then not clicking sync changes until after the device has reliable internet again.
Please note:
- Do no shut down the device before syncing offline mode.
- Files, and cards cannot be part of an incident while in offline mode.
-This feature is still a work in progress.
1- Click on Preferences at the top of the page.

2- Click on the Switch to Offline Mode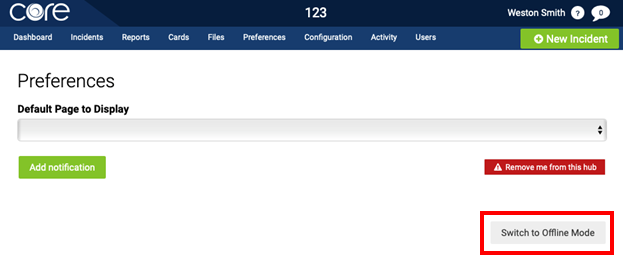 3- You can now go offline. You may see a spinning wheel while navigating core.

4- Once you have returned to a stable internet connection, Click on the Go online and Sync Changes button at the top of the page.

You will then see the following once the sync is complete: