Notification about changes in Core can be sent to you via SMS (text message) or Email in Core. This guide shows you how to set that up.
1- Click on the Preferences Tab.

2- Click the Add notification button.

3-Use the Send via drop box to choose Email & SMS, Email or SMS.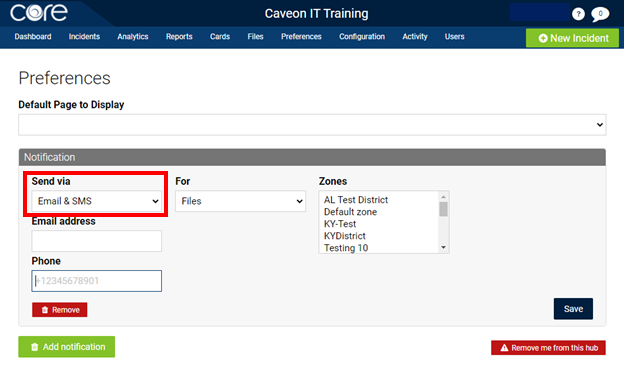 4- Enter your email address in the Email address box.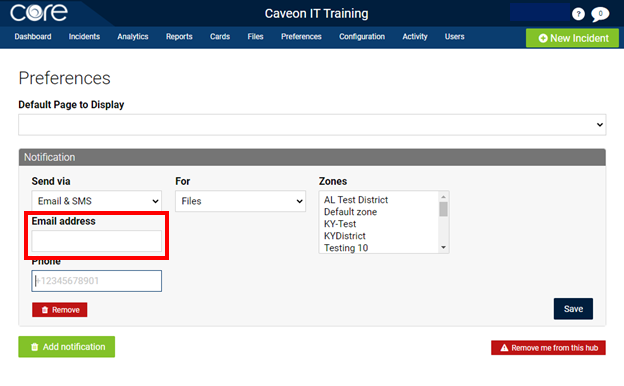 5- Enter your phone number in the Phone box.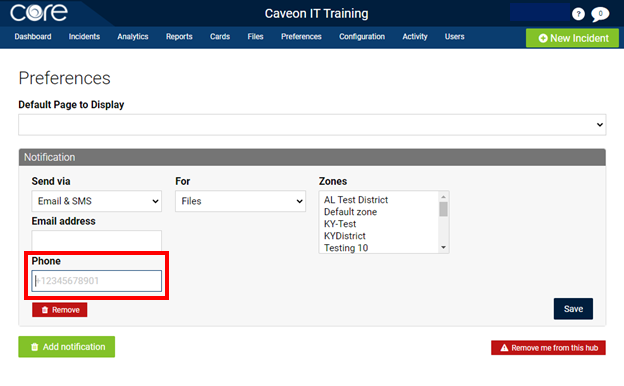 6- Use the For drop box to choose what you want to be notified for.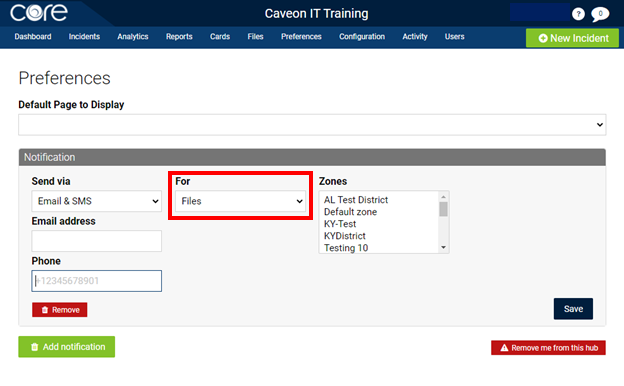 7- Select the zones you want to be notified about.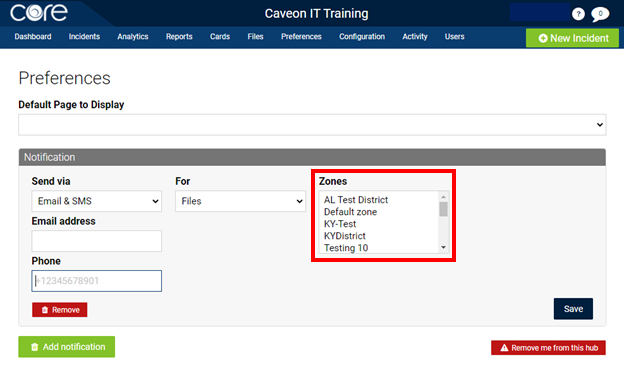 8- Click the Save button.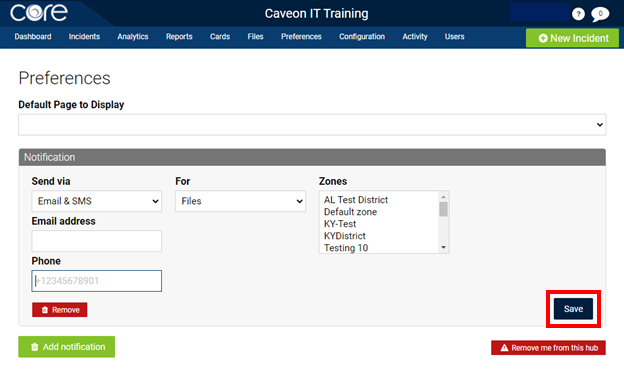 9- Click on the Add notification button to add another notification if desired.