Core allows a user to get notices about changes that occur to files, incidents, or since 7/12/2021, other properties of the incidents, giving users a flexible notification system to aide them in their workflows. There are two ways in Core to manage workflows.
Method 1 (Through the Preferences window)
1- Click on the Preferences Tab.

2- Click the Add notification button.

3-Use the Send via drop box to choose Email & SMS, just Email, or or just SMS.

4- Enter your email address in the Email address box.

5- Enter your phone number in the Phone box.

6- Use the For drop box to choose what Incident Type or files you want to be notified for. (Tip: You can have different notifications for different zones, incidents, or events, just repeat the steps for the unique notification you want.)

7- Select the zones, incident priority, statuses, and events that you care about.

8- Click the Save button.

9- Click on the Add notification button to add another notification if desired.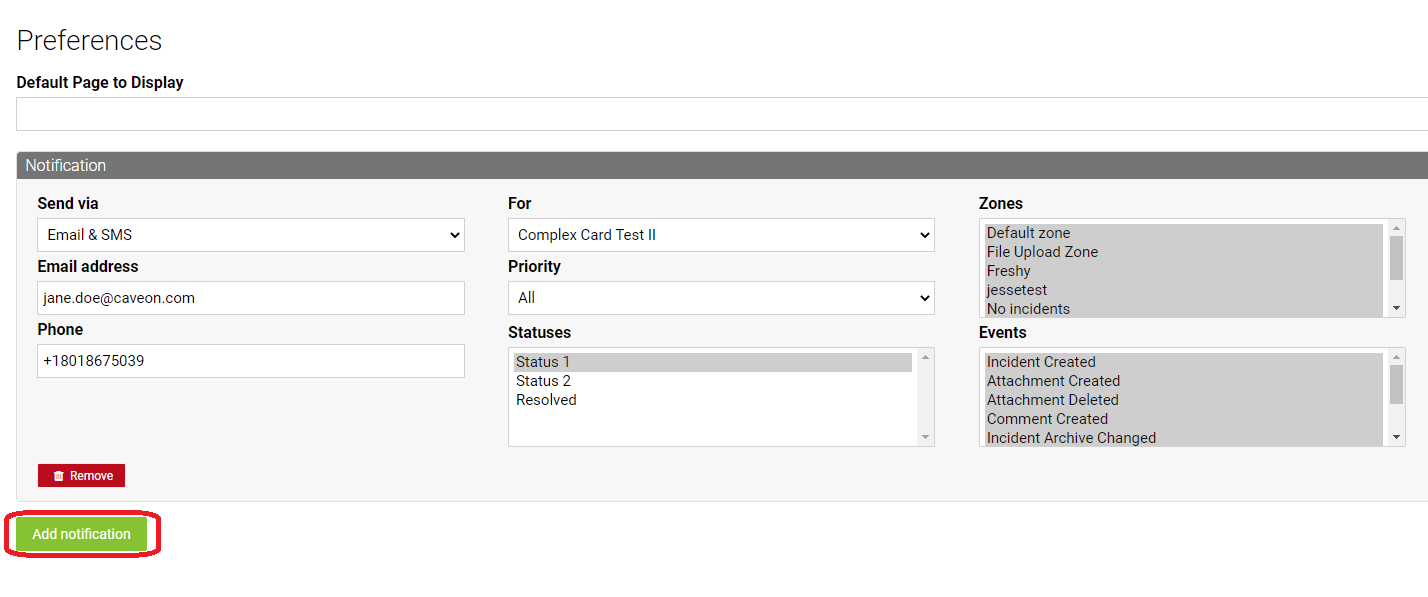 Method 2 (Through the user notifications icon)
1- Click on the bell located next to your username at the top right-hand corner of the Core screen.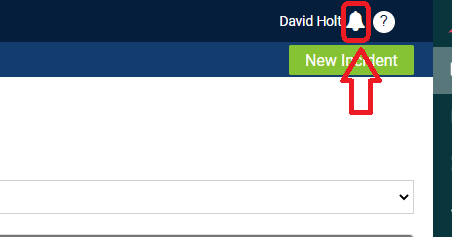 2- Click on New Notification

3- Define the incident and the properties of the incident or file that you want to be notified of and click save.