This article will show you how to make a Random Cell Variable using the graphical interface.
Note: This article assumes that you have made a Data Source and continues an example shown in How to Create a Random Row Variable. If you need help with making a Data Source please see the article How to make a Manual Data Source in SmartItems.
This is where the variables are being pulled from for this article (Data Source):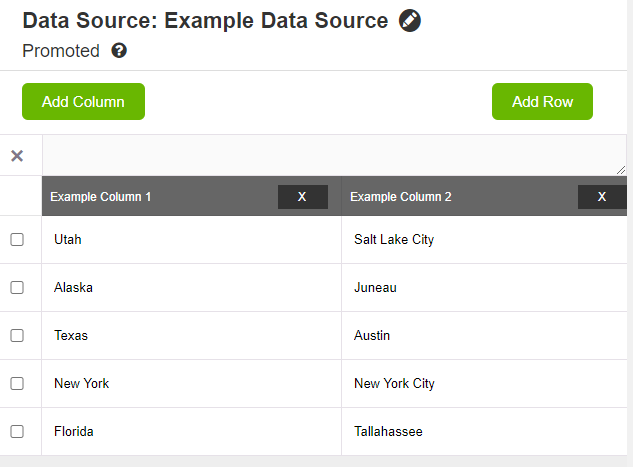 1- Open the Graphical Interface.

2- Click on the plus button next to Variables on the the top left side of the window.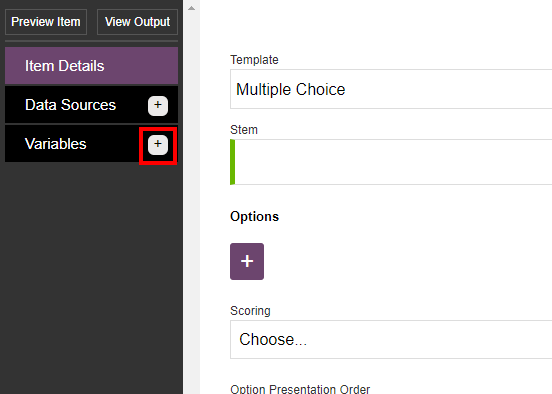 3- Click on the Random Cell option.

4- Type a name for the variable in the box at the top.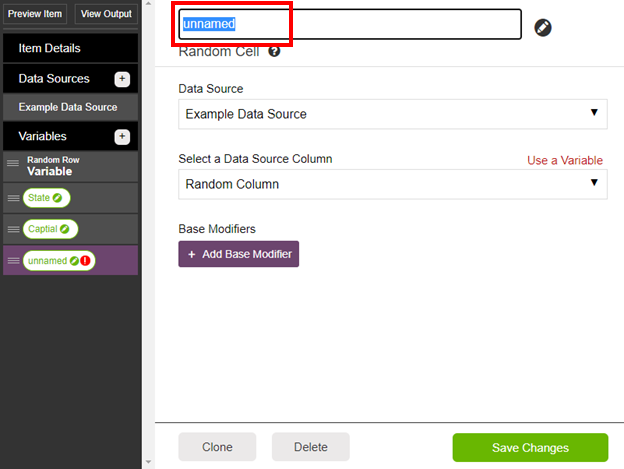 5- Click on the drop down arrow under Select a Data Source Column to select the column you would like to use.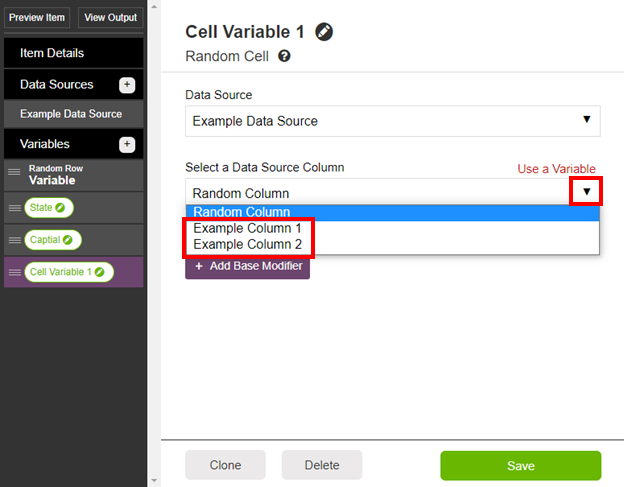 6- You can then click on the Clone button to make more of these variables to use in the item.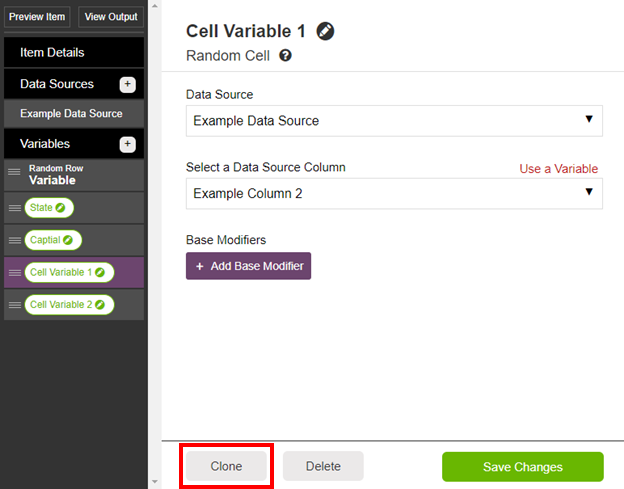 7- Click on Item Details.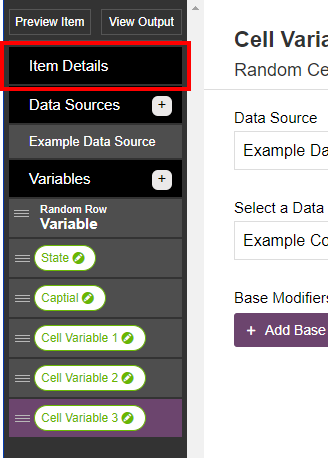 8- Click and drag the variable to where it needs to go.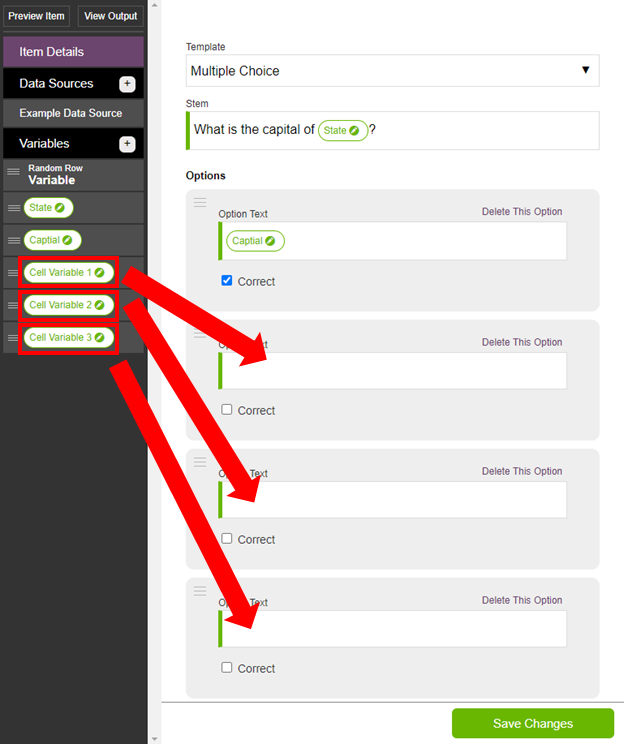 9- Click on the Save Changes button.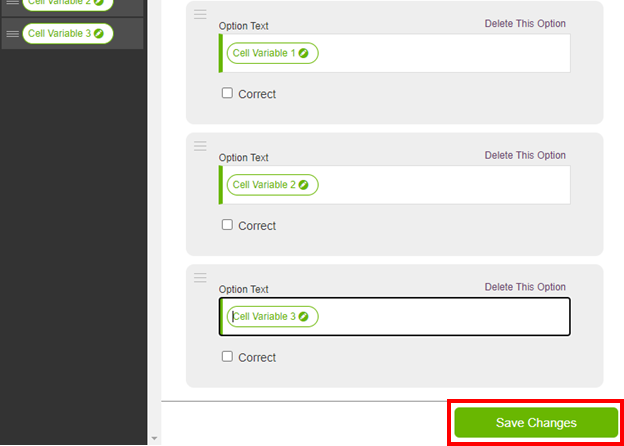 10- Click on the Preview Item button see if you have the variable set up correctly.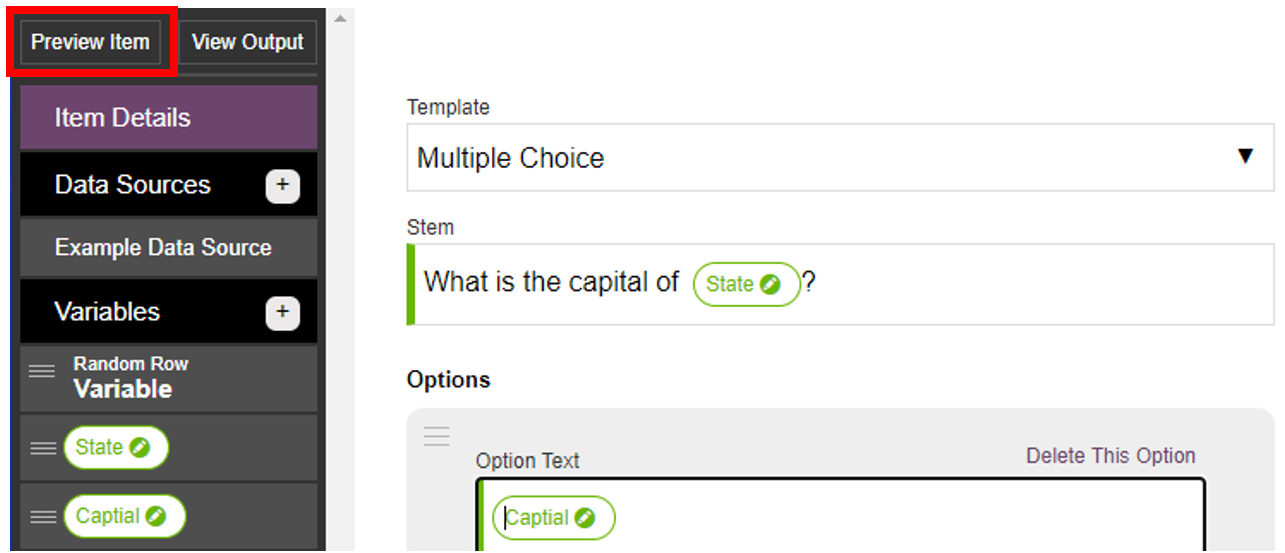 Outcome (click on the Reload Preview button to load a different version of the item):