If you are assigned to more than one hub, click on the Core icon in the upper-right hand side of any Core screen to see the list of hubs where you have been granted access.

You can select any available hub by clicking on its name in the list.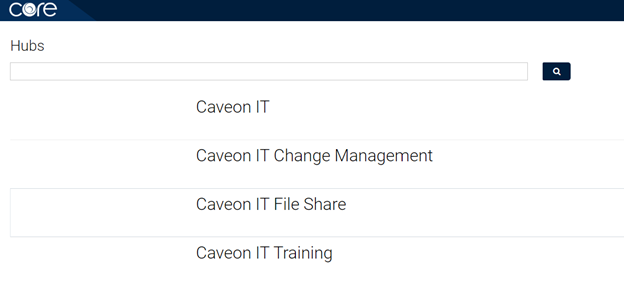 You can search for your hubs by name, using the search dialog box provided.