Each file in Scorpion is called a Project. You may be invited to collaborate on a project you did not create.
Each invitation is for a specific task. Tasks you may be asked to perform include technical or editorial review of an item bank or set of items, item writing, Angoff review, or other administrative activities.
If you need more help with reviews, please see the following articles:
How to make a Review in Scorpion
How to Perform a Review (as an End User)
How to Facilitate a Review in Scorpion
How to Create Proficiency Levels in Scorpion Reviews
1- You will receive an invitation from Scorpion letting you know that you are invited to participate in a project. Your invitation will list the Project name and a description of the Task you are asked to perform. This invitation will come in the form of a E-mail.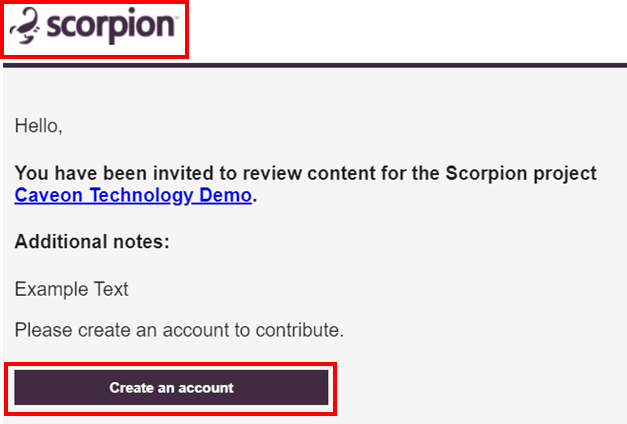 2- Click on the Create an Account button in your invitation email. If you already have an account, click on the Scorpion icon in the upper left corner of the screen to access the login page.
3- Follow the instructions to create an account in the article "Caveon ID Setup and Two Factor Configuration" or log in using your Caveon ID.
4- You will see the project you have been invited to in your list of projects.
To see only reviews, go to scorpionreviews.caveon.com you will see this: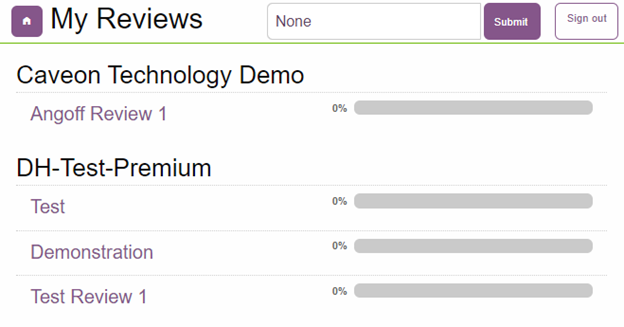 To see projects go to scorpion.caveon.com: it will look like this: