Required Permissions: Edit Incident Types
Required Upgrades: Incidents
External forms allow unauthenticated users to add incidents of a particular type to your hub. This is great for a tip line form on a website or one-time monitor users.
Steps for Setting Up an External Form
1- Navigate to the Incident Types page (Configuration > Incident Types).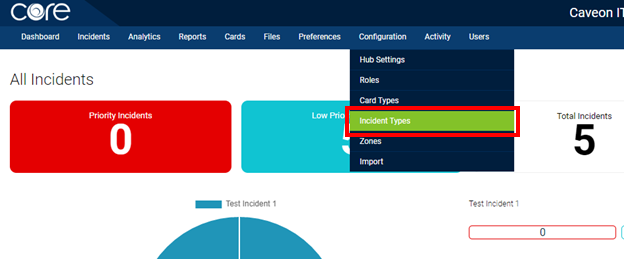 2- Select an existing incident type or create a new one.

3- In the incident type window click on the tab label 'Settings'.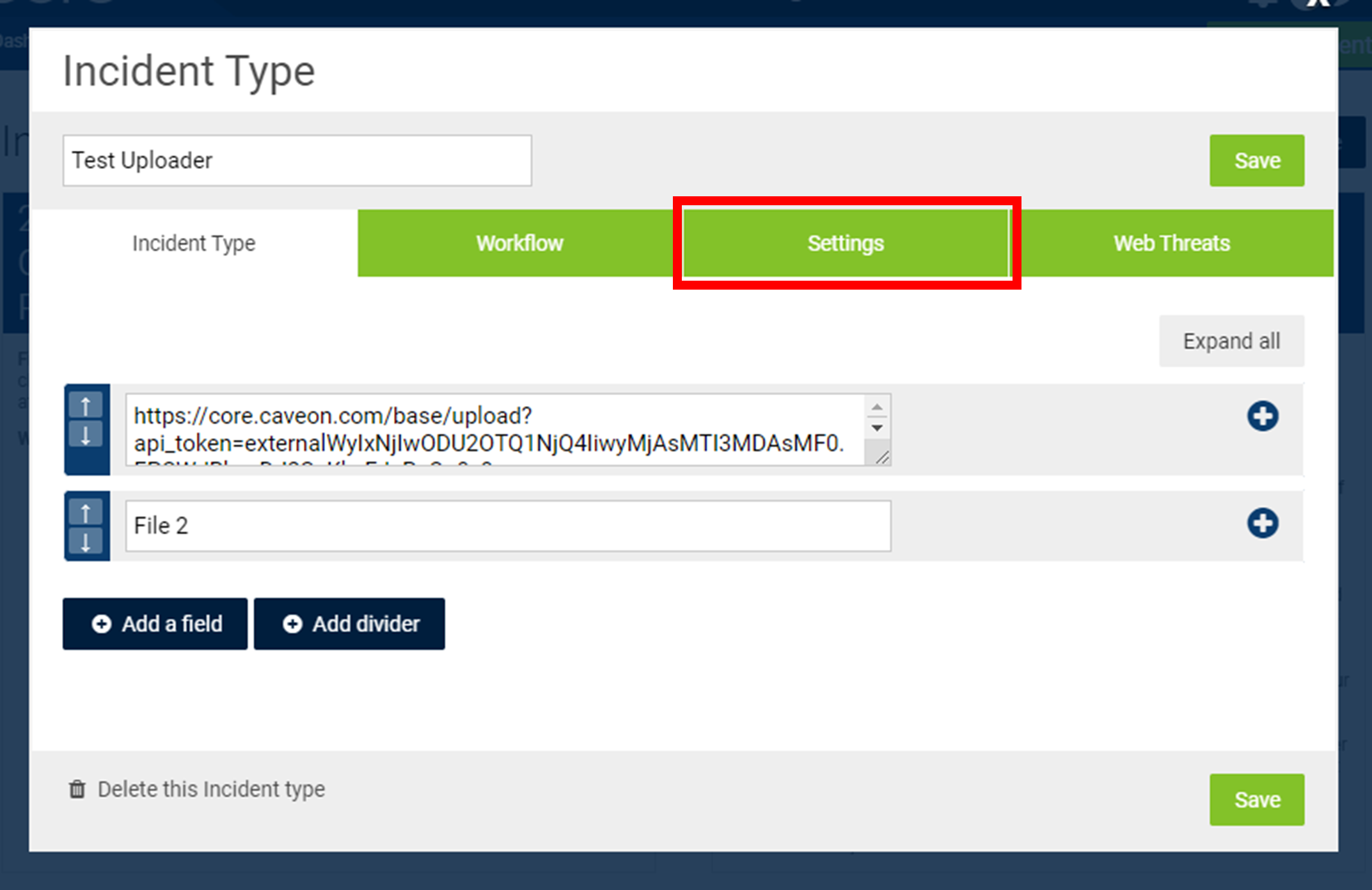 4- Scroll to the bottom of the window (if necessary).
5- Check the box labelled 'External'.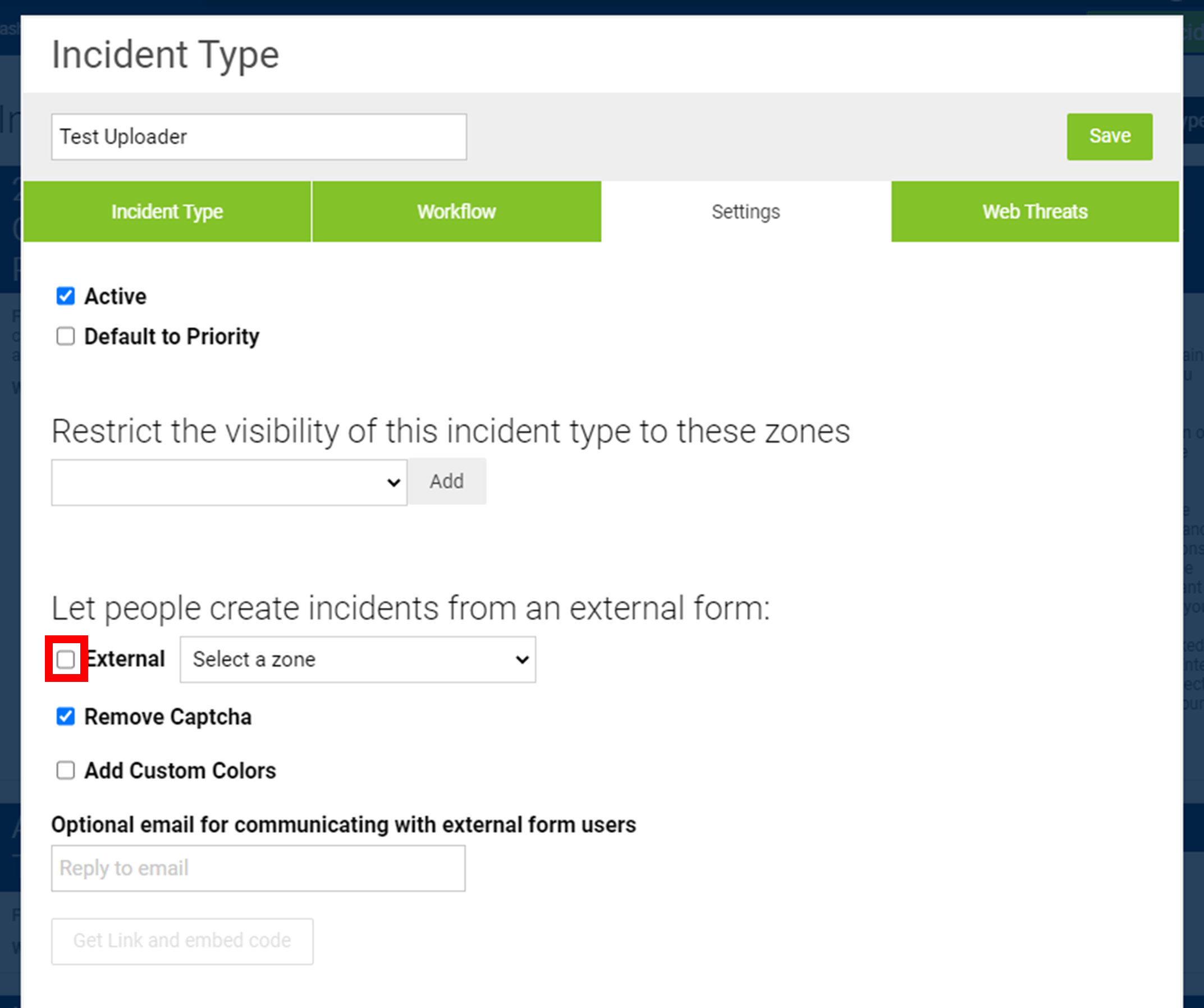 6- Use the drop down box next to External to choose a zone.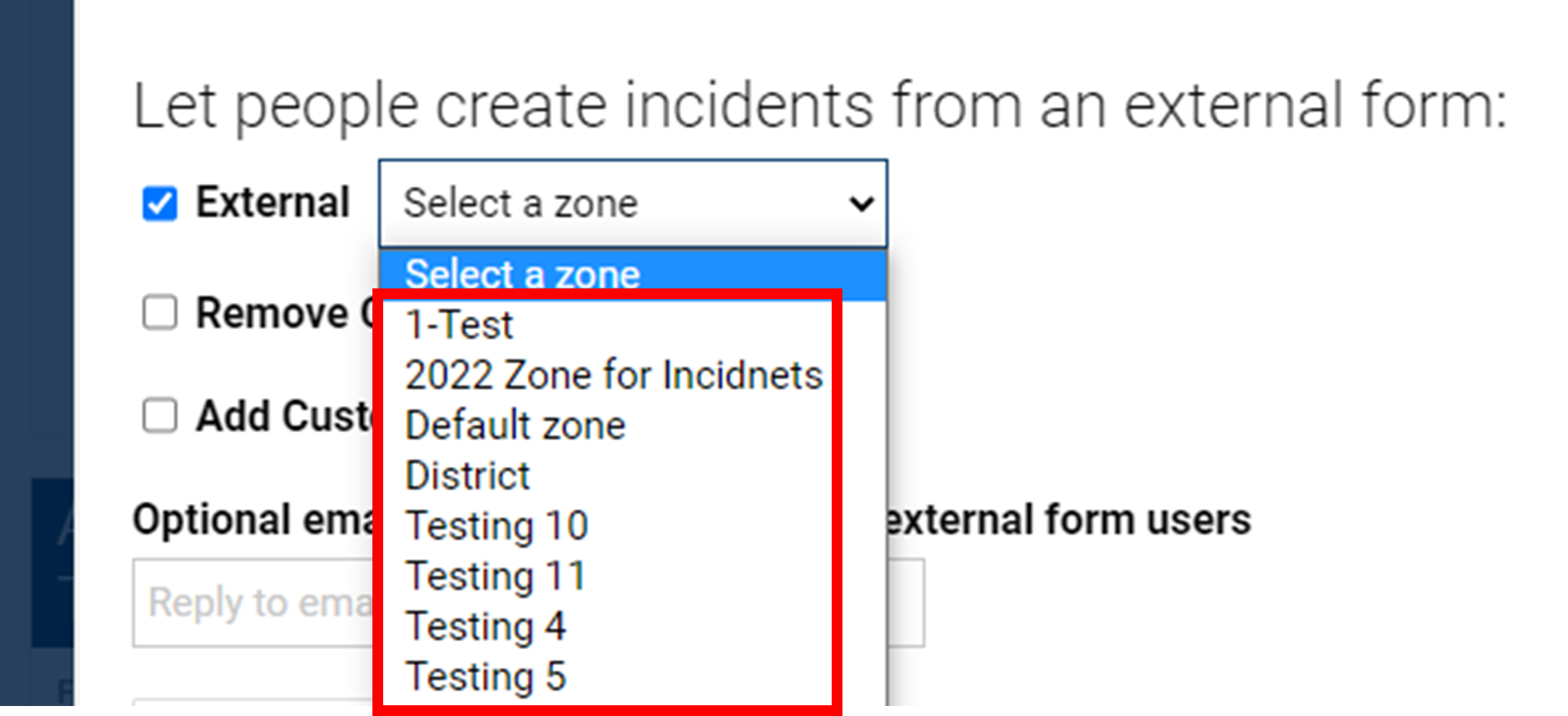 7- Click the 'Get Link and embed code button'.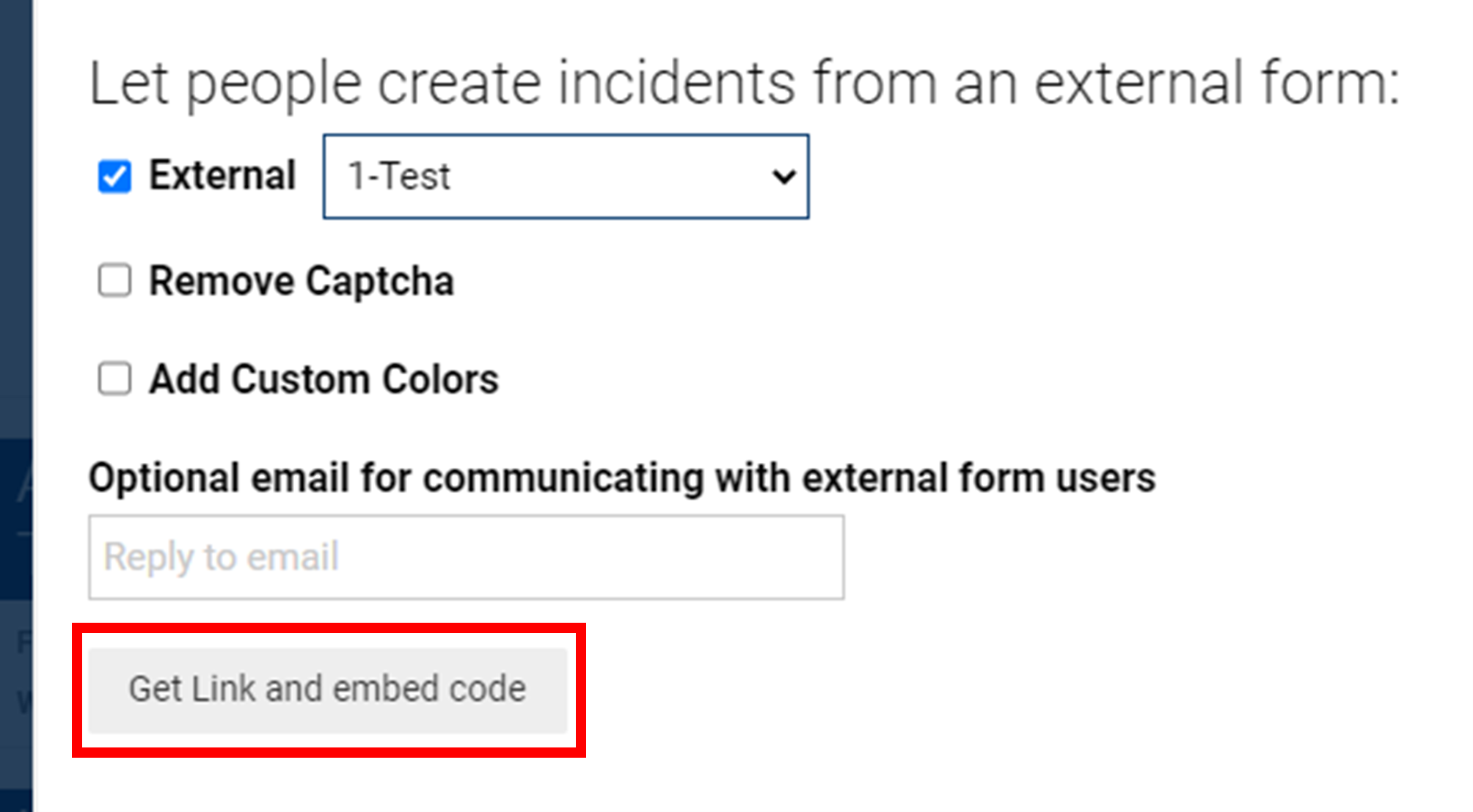 Two boxes will appear below the button that contain data. The first is a link with a special token for use in a browser. This link can be shared and used until you deactivate the 'External' setting on the incident type. The second box of data is HTML code for embedding the external form on your own website. Copy and paste it into an HTML document.