Core lets you add comments to Incidents.
1- In Core, click on the Incidents tab.

2- You will see the following screen below. Click on the desired Incident

3- Click on the Discussion tab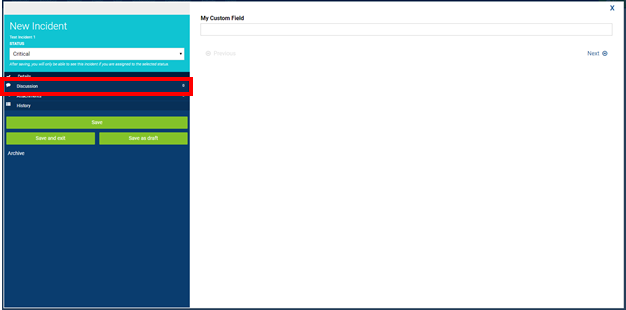 4- Place cursor inside of text box, type comment or note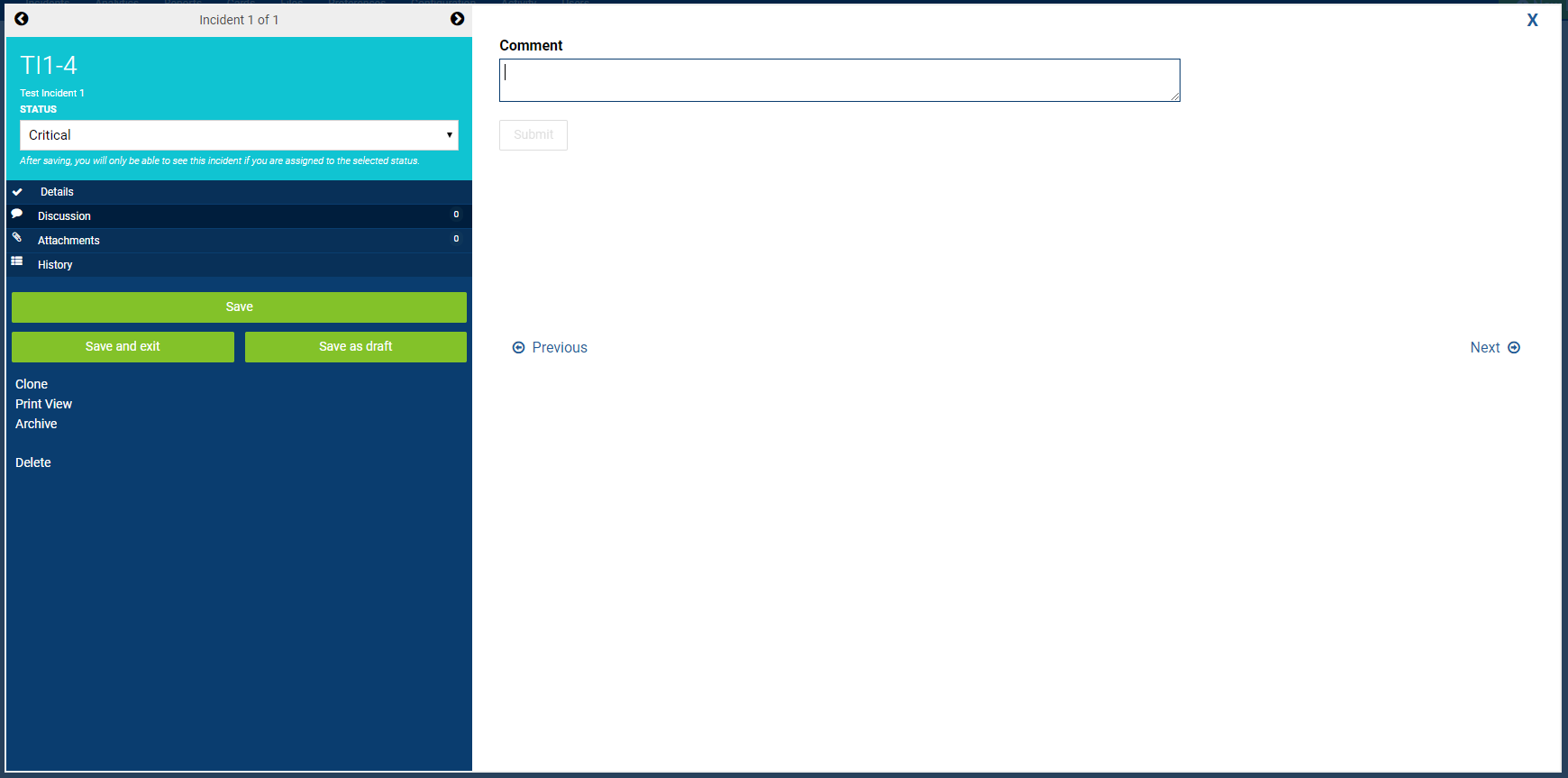 5- Click Submit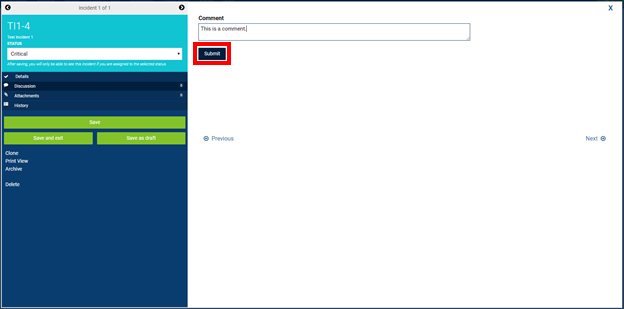 You have now added a comment to the incident.