The suspicious event threshold is the number of suspicious events that the examinee can do before the exam is automatically paused and the cannot move forward in the exam. Suspicious events are the events that show up in red below.
Proctor View: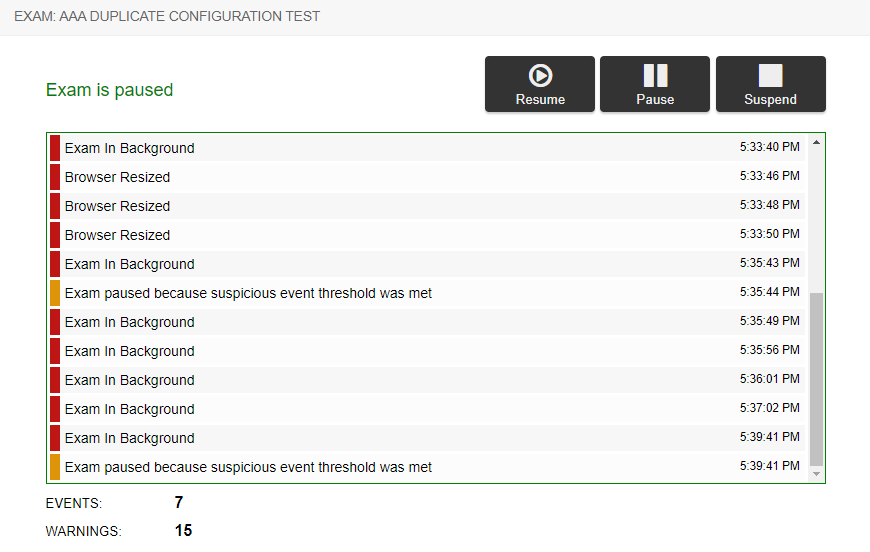 Examinee View: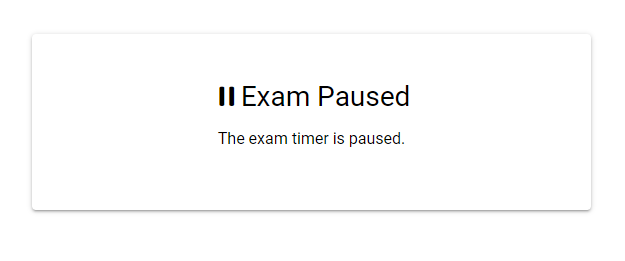 Related topics:
How to Add a Configuration to a Form
How to Change Configuration Settings per Delivery in Scorpion
Scorpion Form Configurations Explained
How to Enable Languages in Form Configurations
1- Click on the Edit This Configuration button.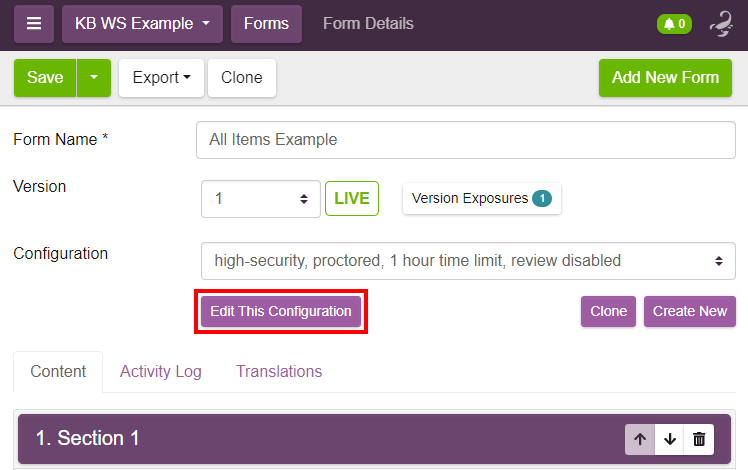 2- Under the Security Options header, you will find the Suspicious event threshold field that will let you type the maximum number for the suspicious event threshold.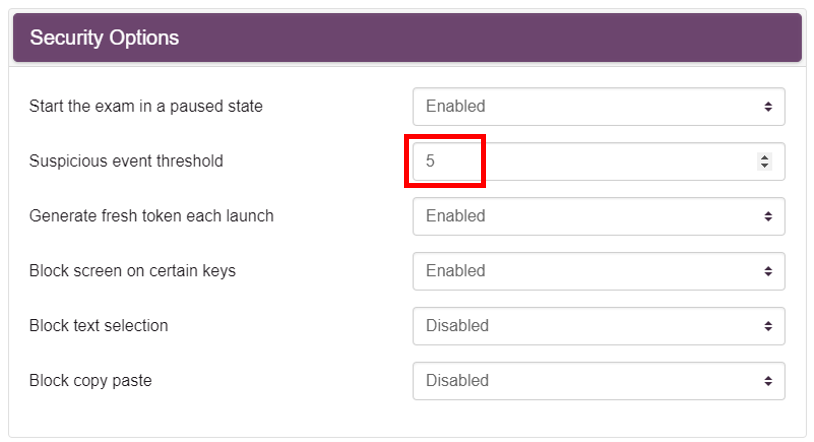 3- Make sure to save your changes by clicking on the Save button in the bottom right corner.