Scorpion supports translations of Scorpion exam instructions in the following languages:
English
French
Arabic
Spanish
Simplified Chinese
Japanese
Portuguese
German
This guide will show you how to control the language options.
Related topics:
How to Add a Configuration to a Form
How to Change Configuration Settings per Delivery in Scorpion
Scorpion Form Configurations Explained
How to set up the Suspicious Event Threshold
1- Click on the Edit This Configuration button.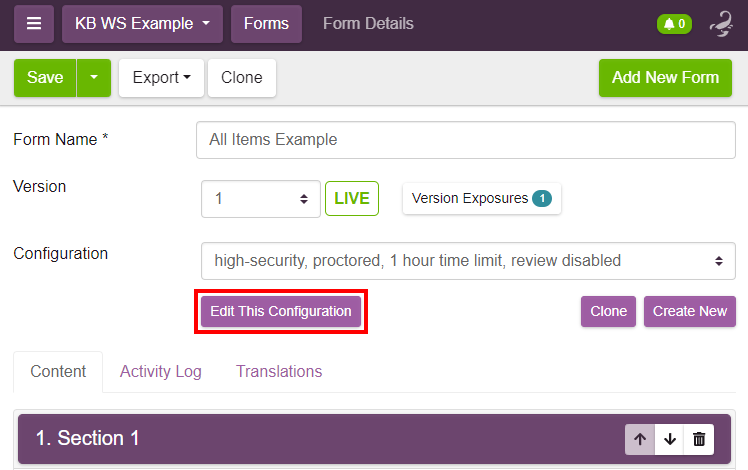 2- Under the Exam Rules header, you can used the drop down menus to select the languages examinees can switch to (this is the Exam Languages drop down) or the Default Language the exam will launch in.
PLEASE NOTE: Default language must be enabled under Exam Languages first.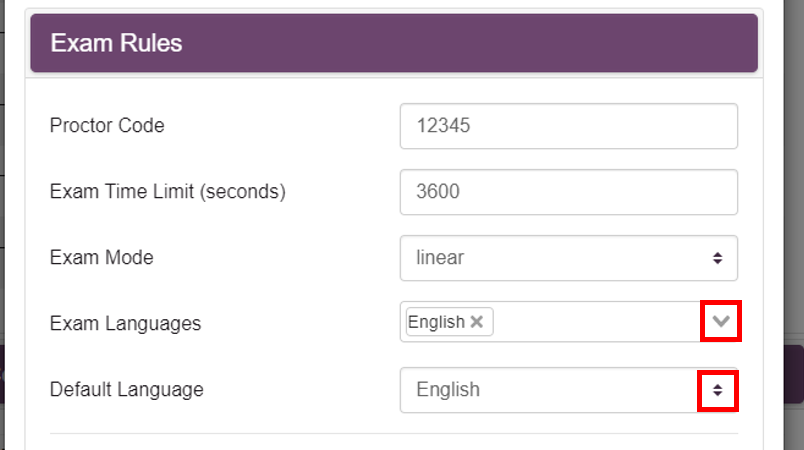 3- Make sure to save your changes.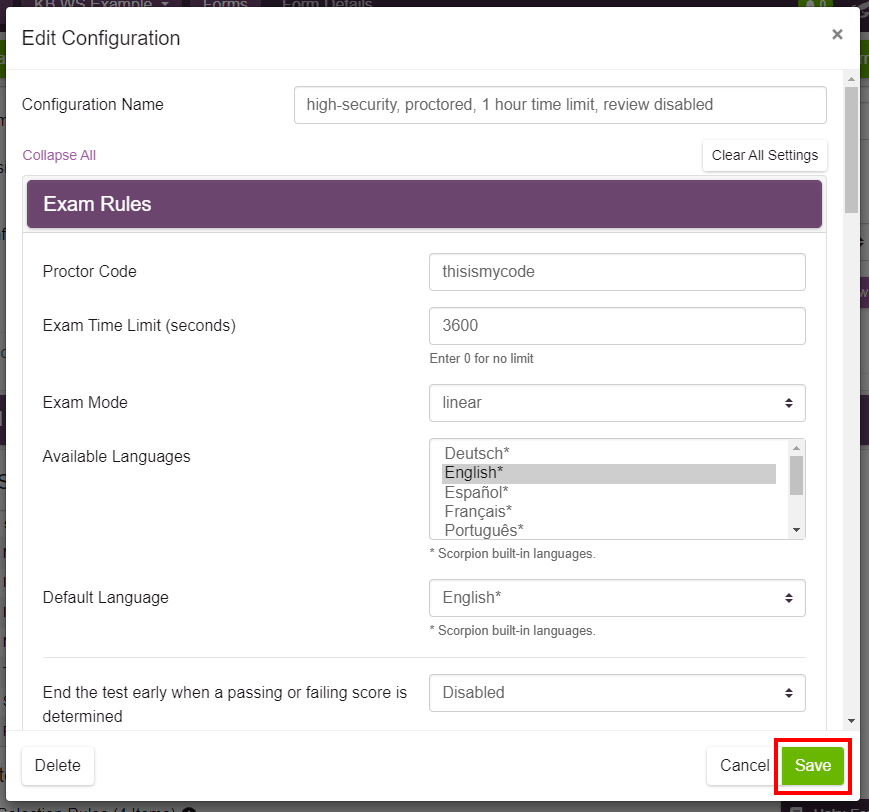 Examinee View
Controls: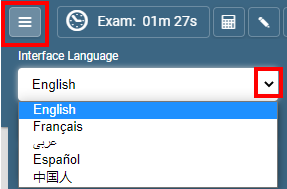 French Example: