This article is a step by step guide on how to add widgets to Form Sections.
Related Topics:
How to Add Widgets to Individual Items
How to Widgets with PDF Support
1- Navigate to the Forms page in the Scorpion project. Select the form you to edit.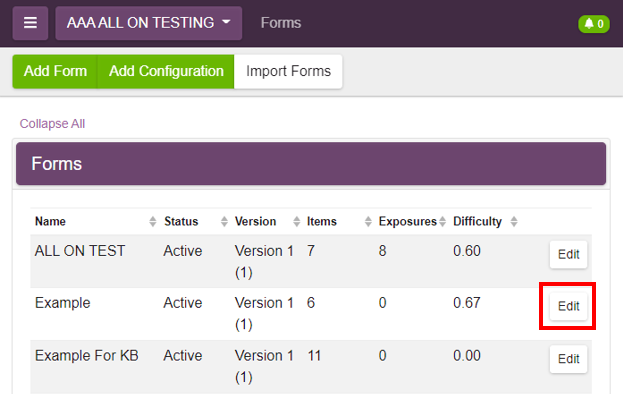 2- Click on the Edit button across from Section Settings.
3- Use the check boxes to control which widgets will be added to the section of the form.