Form selection rules add items in addition to what is already added to a form section. They can be filtered by custom fields and are added per section of a form.
Selection rules can be found here: Project/Forms/From/Section/Selection Rules. Below shows you how to navigate to selection rules
How to Configure Selection Rules
1- Click on the Selection Rules button inside the section you want to edit.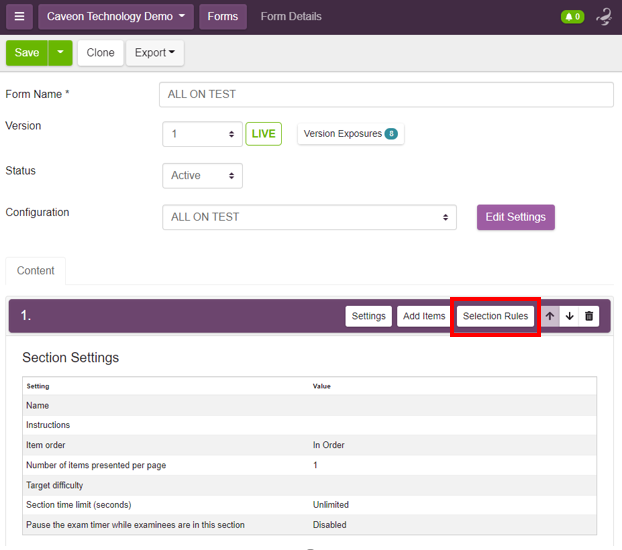 2- Click on the Add Rule button.

3- Type the number of item you would like selected in the field next to Number of Items.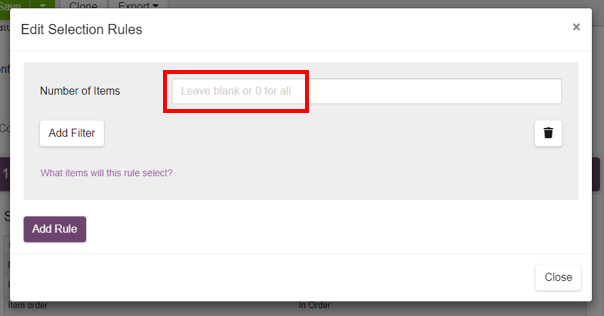 4- Click on the Add Filter button.
Please Note: If no filter is added, the items will be selected at random from all items.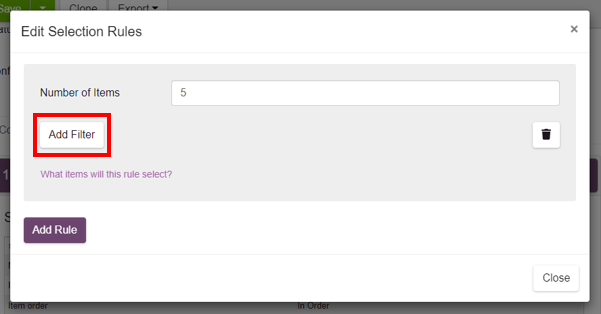 5- Click on the drop down menu to select the custom field to be filtering by.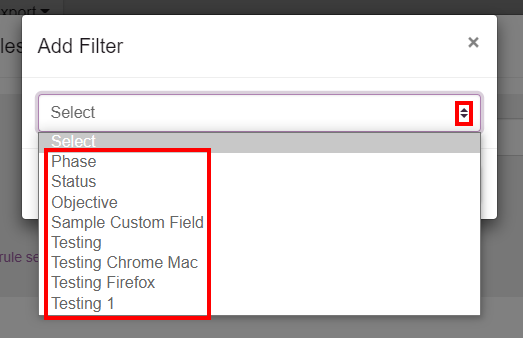 6- Click on the Add button.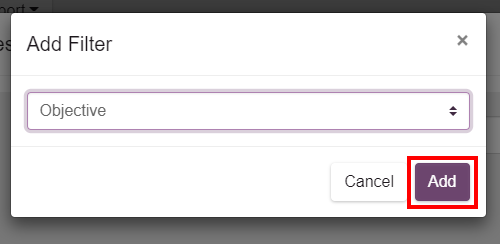 7- Click on the drop down menu next to your custom field to further filter the items by custom field options.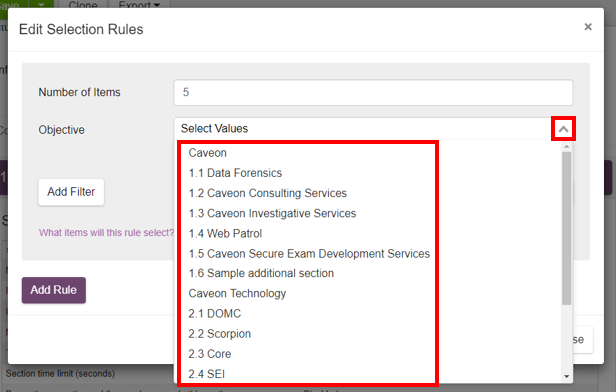 8- Click on the Close button.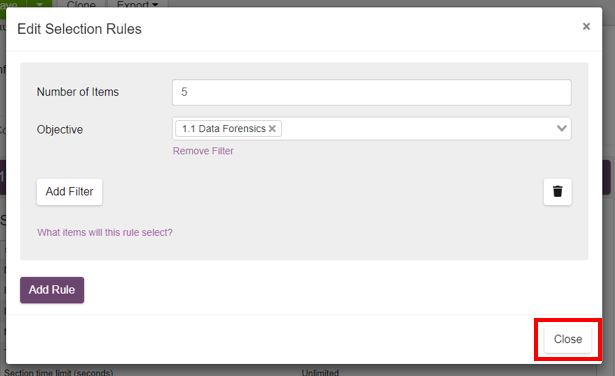 9- Click on the Save button in the top left corner.