Related topic:
How to Upload a Files into Scorpion
1- Navigate to your scorpion project and on the items page click on the Resources button.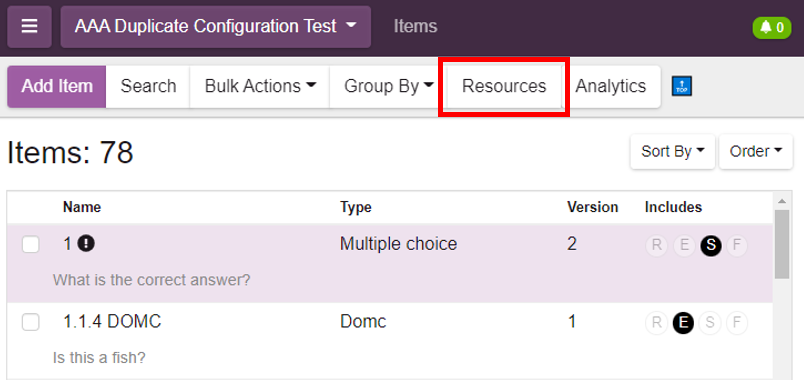 2- Click on the Embed Button on the image you would like to embed.
3- Click on the Copy button on the line that says Smart Embed.
4- Open the Smart Item editor (done through a scorpion item below).
5- Choose where you would like to use the image. It can be used in the data source cells, stem, or options. This example will show how to use it in a data source cell. Paste the image where you would like it to show up:
Result: