1- On the Items page of your project, select the items you want to edit the settings for in bulk.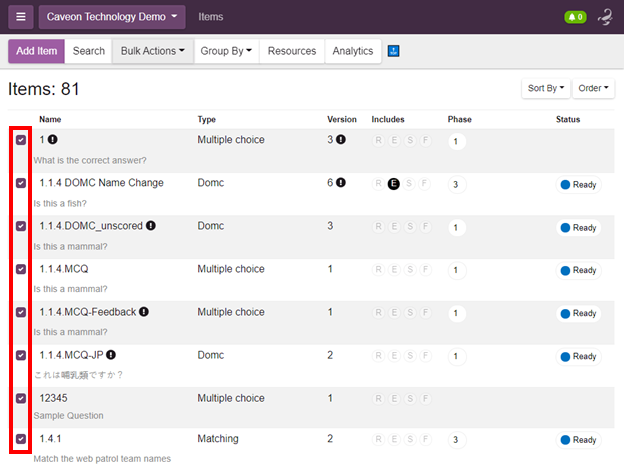 2-Click on the Bulk Actions drop down menu.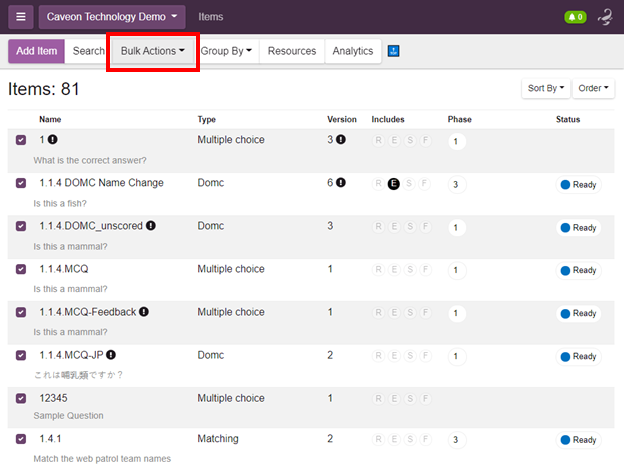 3- Click on the Change settings option.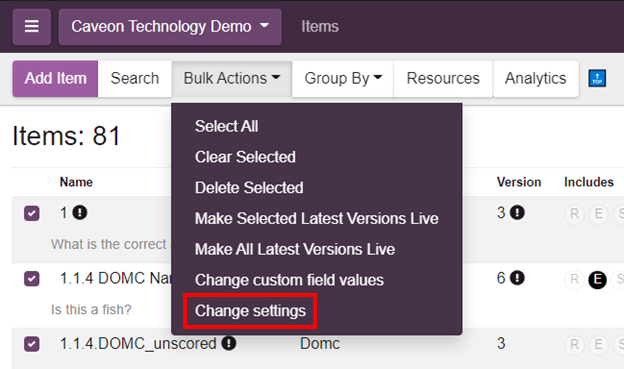 4- Click on the item type to change the settings.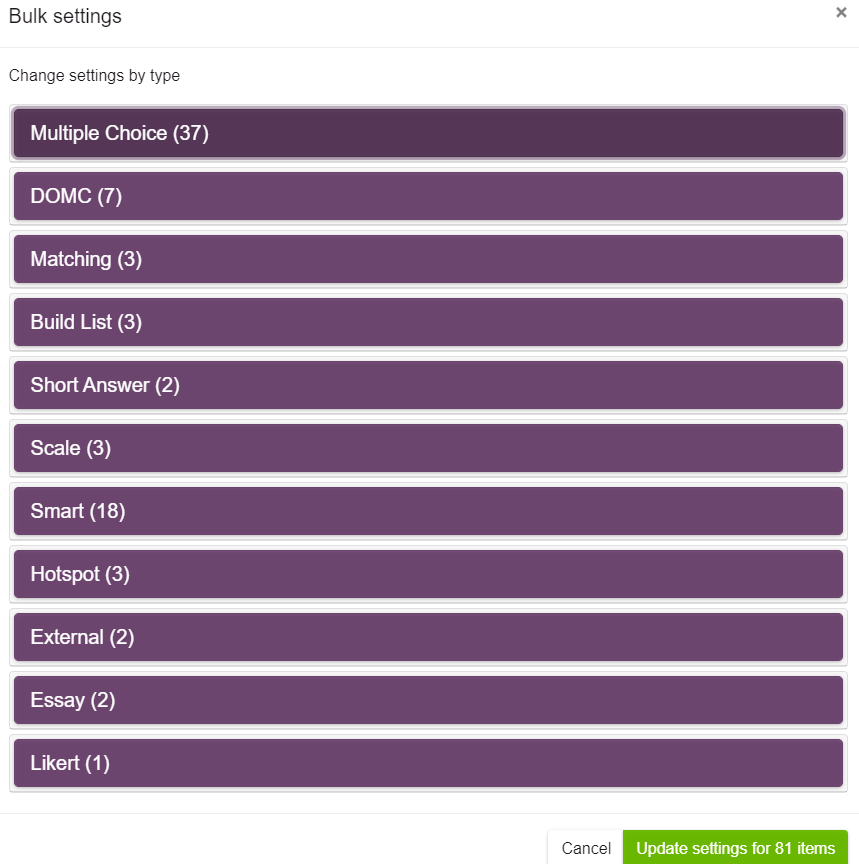 5- Click on the Update settings for X items button. X being the number of items being updated.