You can create multiple smart items within one smart item and weight the items to control how likely they will be presented to the end user.
Note: Separate smart items cannot be combined.
1- Create a smart item or select a existing smart item from the items page in your project.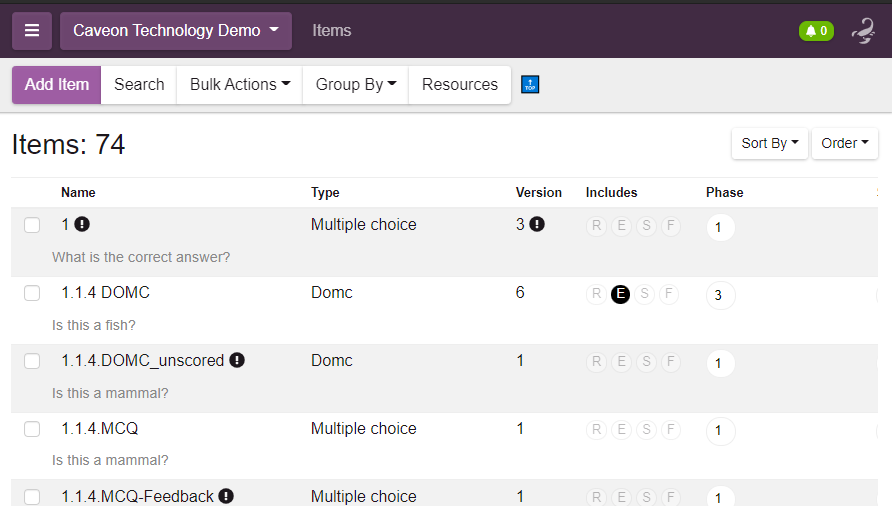 2- Click on the Add source button.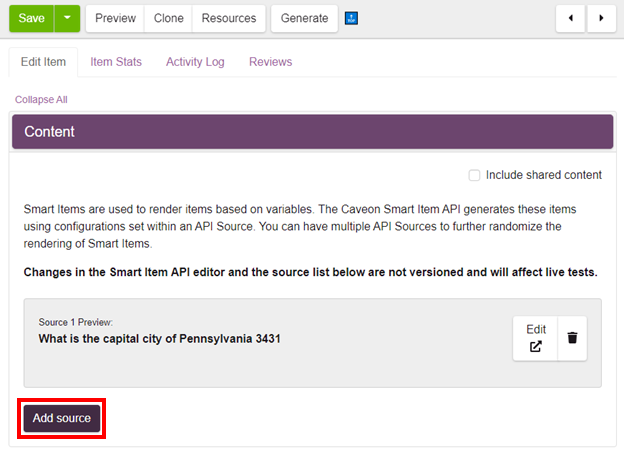 3- Use the edit button to change the new smart item.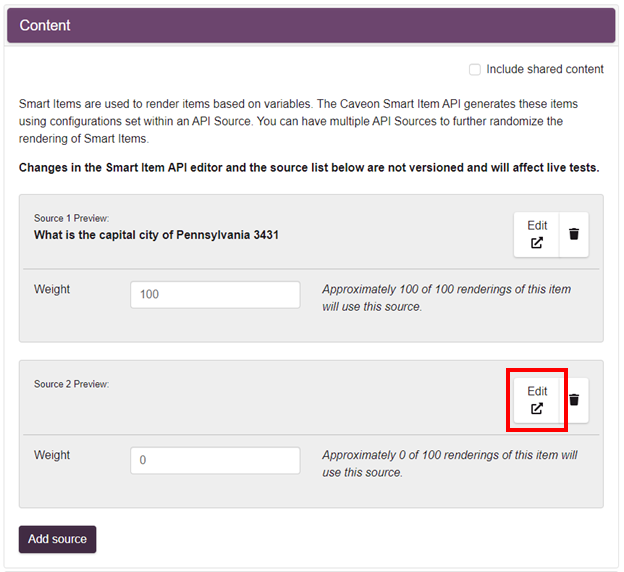 4- In the bar next to weight, you will be able to change the chance that each of the items will be presented to the examinee.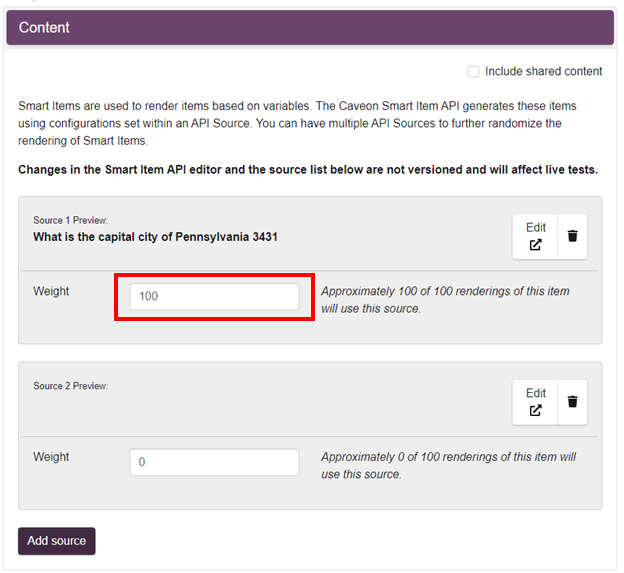 Result: In this example I have a item set up with two smart items with a 50% chance of being presented. One asks about state capitals, the other asks about country capitals.