External items now have a option where the exam administrator can choose how they open. You now can open the external items as a iframe, popup, or in a new tab. This was done because Google changed how iframes are handled and external items may no longer work depending how your external item is set up.
You can find this in in the following location: Items\External Item Types
1- On your project's Item page, open up a external item.

2- Under the content section, click on the drop down under Open As: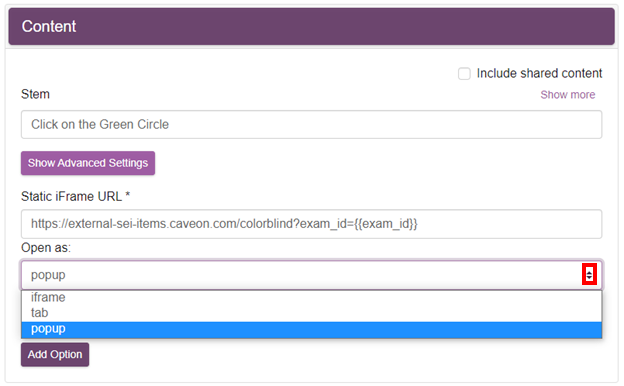 iframe Example: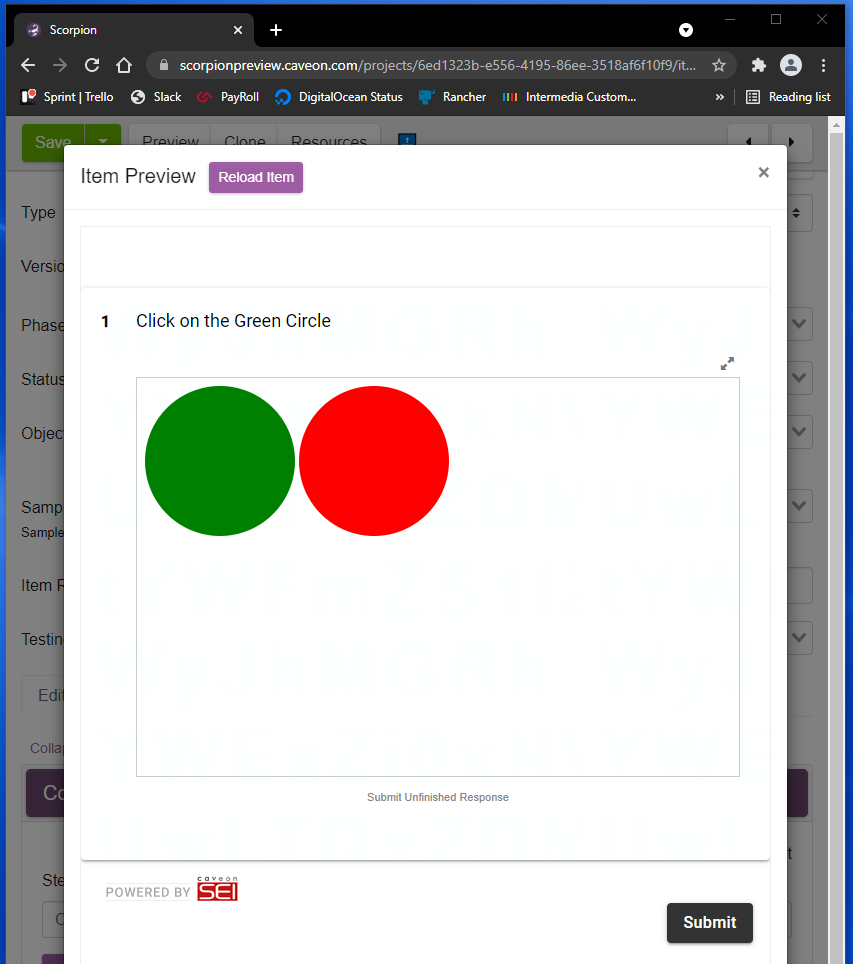 New Tab Example: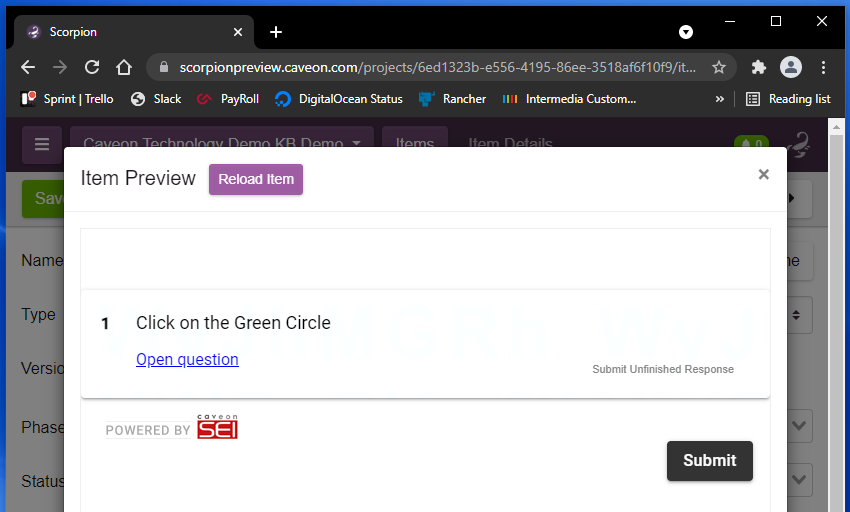 - After opening the question:

Popup Example: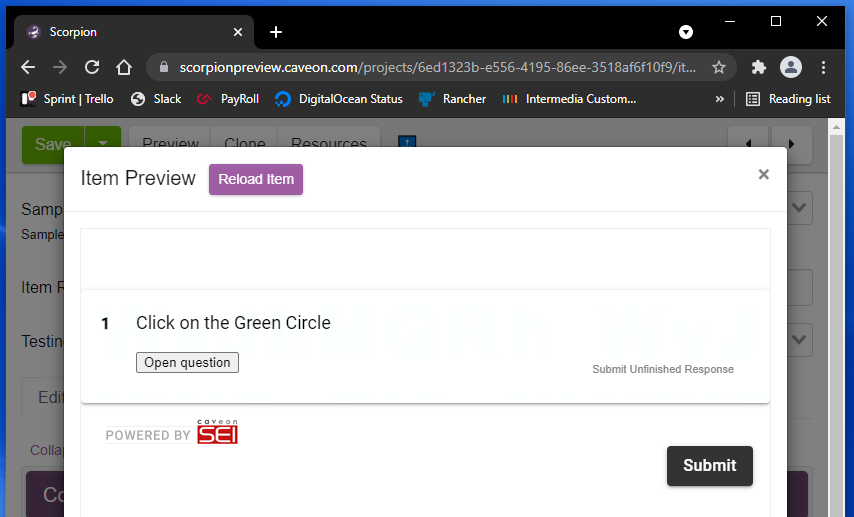 - After opening the question: