This article covers how to add new references in Scorpion. You can see each item's reference by opening the item, you can also view and provide a list of references for your project. This will help your item writers, as they will not have to continually enter standard document names and locations for each item.
Related Topic:
Adding a Reference to an Item in Scorpion
1- Click on the Resources button on the items page in the upper left hand side of the screen.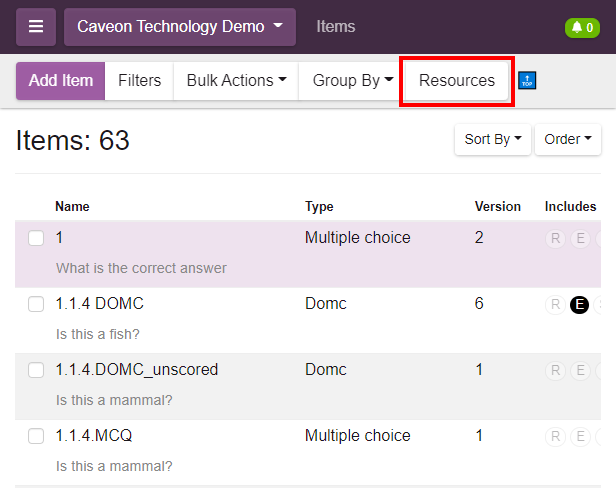 2- Click on the References tab on the Resources pop-up page.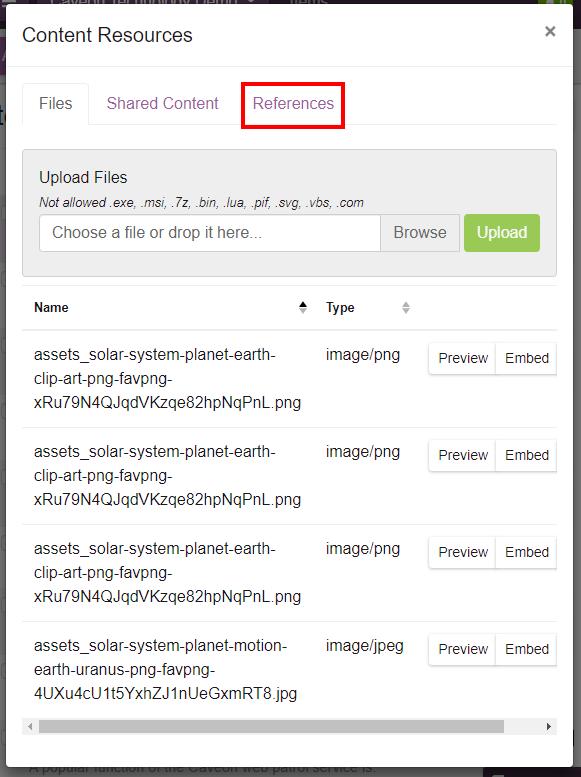 6- If your project currently has references, they will be listed. If you choose to add a Reference, click the Add Reference button on the pop-up screen. Type a name in the field that appears and then click the green save button. Then exit the pop-up menu and click the Select a Reference button.