See Also:
Guide to Exported Data from Item Responses
How to Export Data from Scorpion
1- Click on the project you would like to make a review for, use the drop down menu in the top left corner of the screen and click on Deliveries.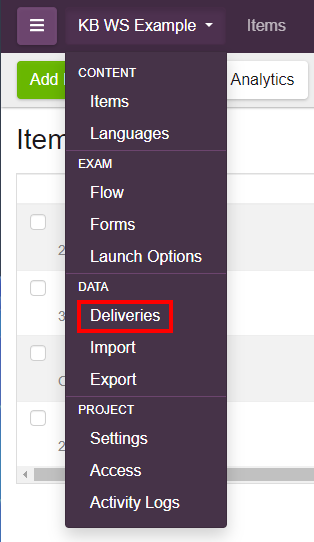 2- Click on the delivery that you want to export.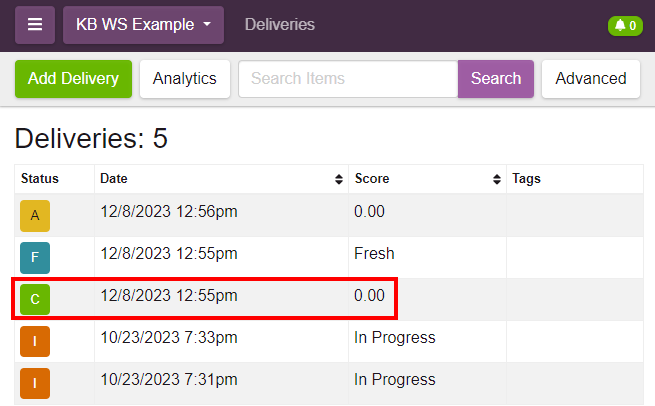 3- Click on the Export drop down menu.

4- Click on the export type, this article will you Item responses as the example.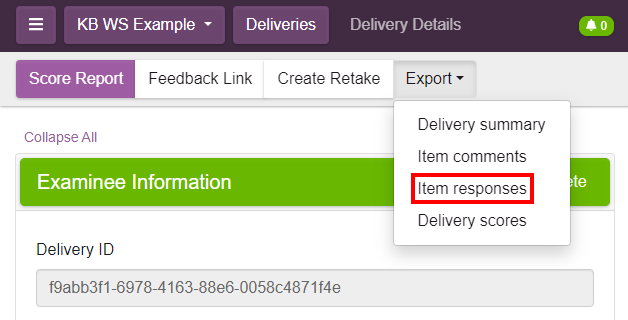 5- Click on the Run Export button.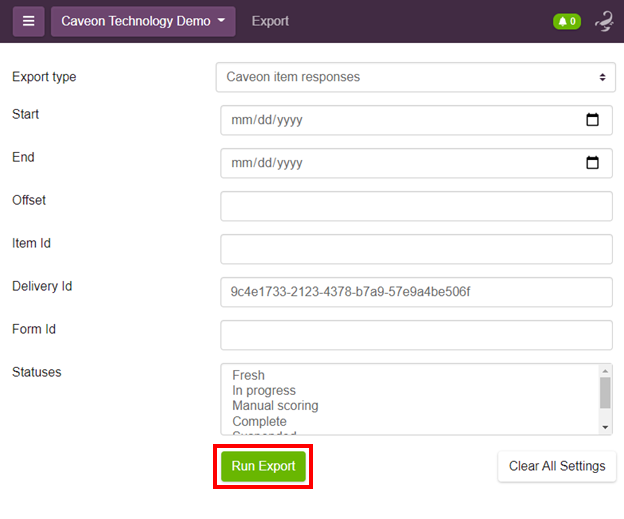 6- It may take a few seconds, but you will see the option Click here to download. Click that once it appears and you will begin to download the file.