Related topics:
How to Embed an Image into SmartItmes
How to Make Shared Content with PDF Support
1- Navigate to your scorpion project and on the items page click on the Resources button.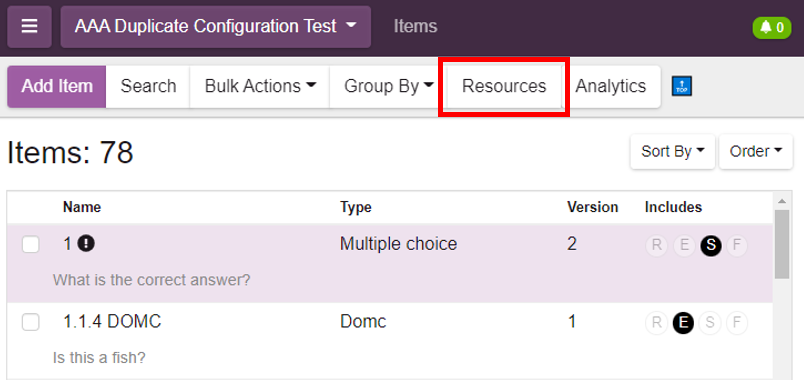 2- Click on the Browse button.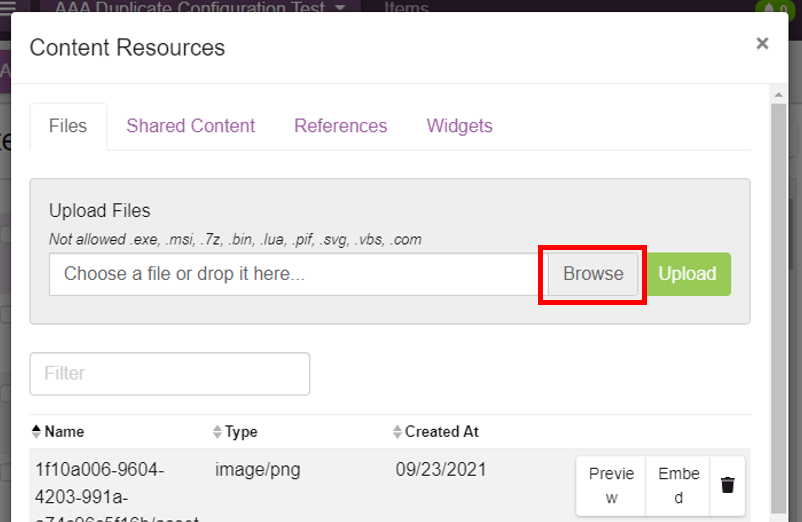 3- Navigate to where your file is saved. Click on the file, then click on the Open button.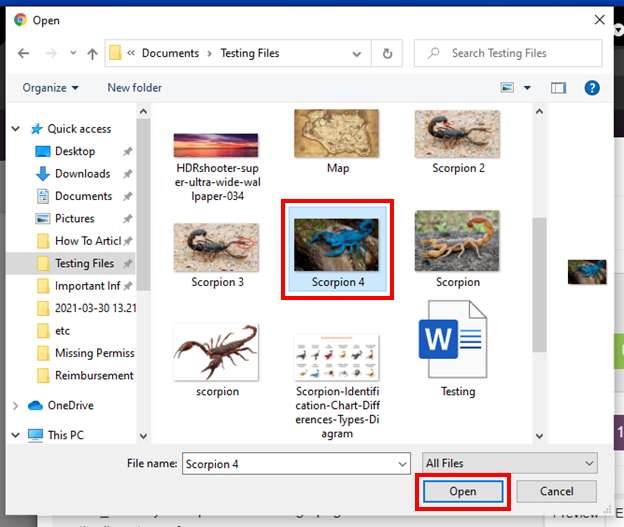 4- Click on the Upload button.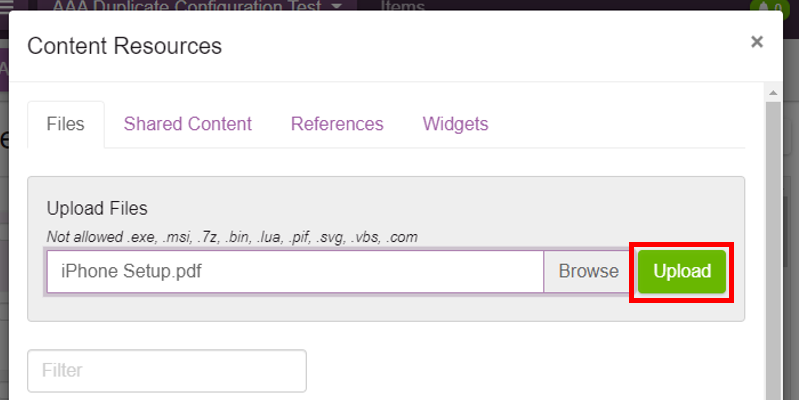 5- Your image will be added to the list of files. The file you just added will be highlighted in purple.