Related Topic: How to Control Difficulty Calculation in Scorpion
1- Use the drop down menu to navigate to the Form Builder page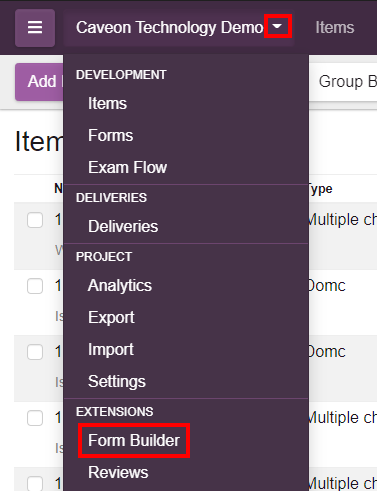 2- Type how many forms you would like to make in the field under Number of forms.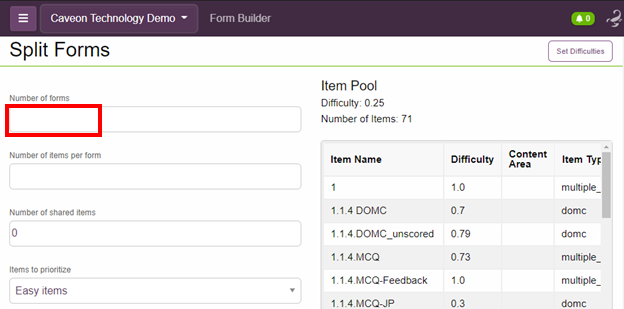 3- Type how many items you would like to have per form in the field under Number of items per form.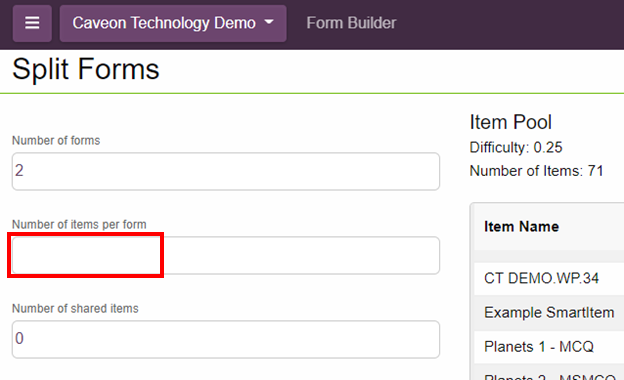 4- If you would like the forms to share items, type how many items will be shared between the forms in the field under Number of shared items.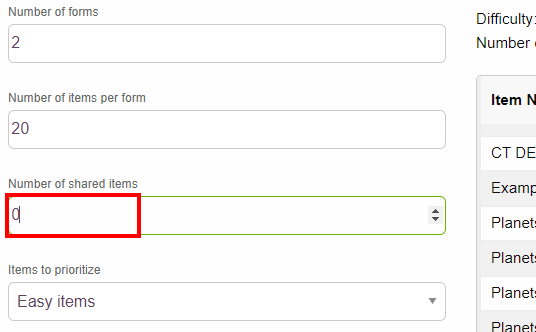 5- Use the drop down menu under Items to prioritize to choose how the items are picked based on their difficulty.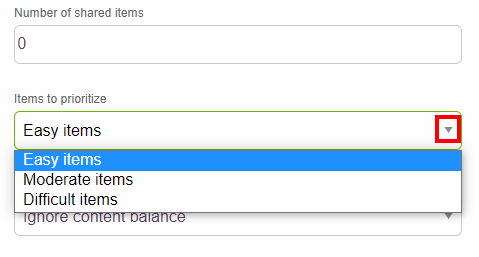 6- Use the drop down men under Custom field to use for balancing to choose to ignore the balancing or to choose a custom field for balancing.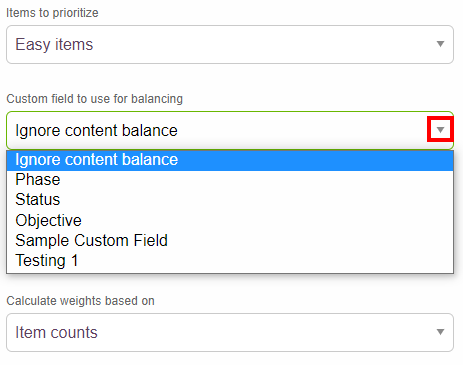 7- User the drop down menu under Calculate weights based on to specify based off of the physcometrics options what questions will appear.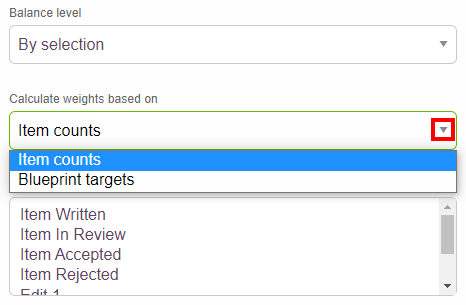 8- Each of your custom fields will have a field you can use to choose which items to use from them. Leave them blank you want all items considered.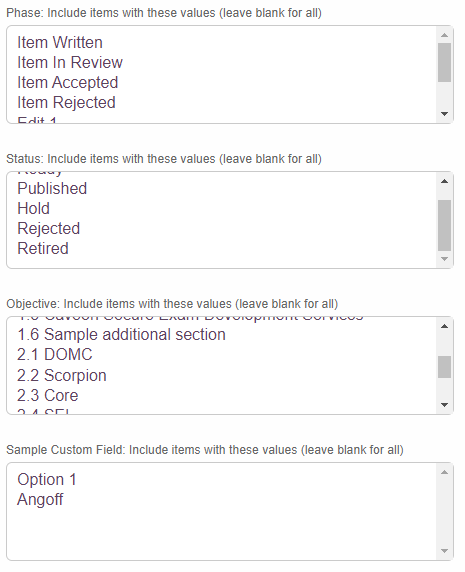 9- Click on the Split Forms button when you are done selecting your options.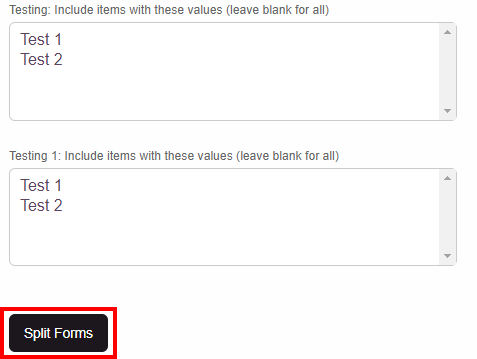 10- You will have to wait a few seconds, while you are waiting, you will see this window:

11- After the forms are created you will be able to see the stats of the forms created. Scroll down to the bottom for the window.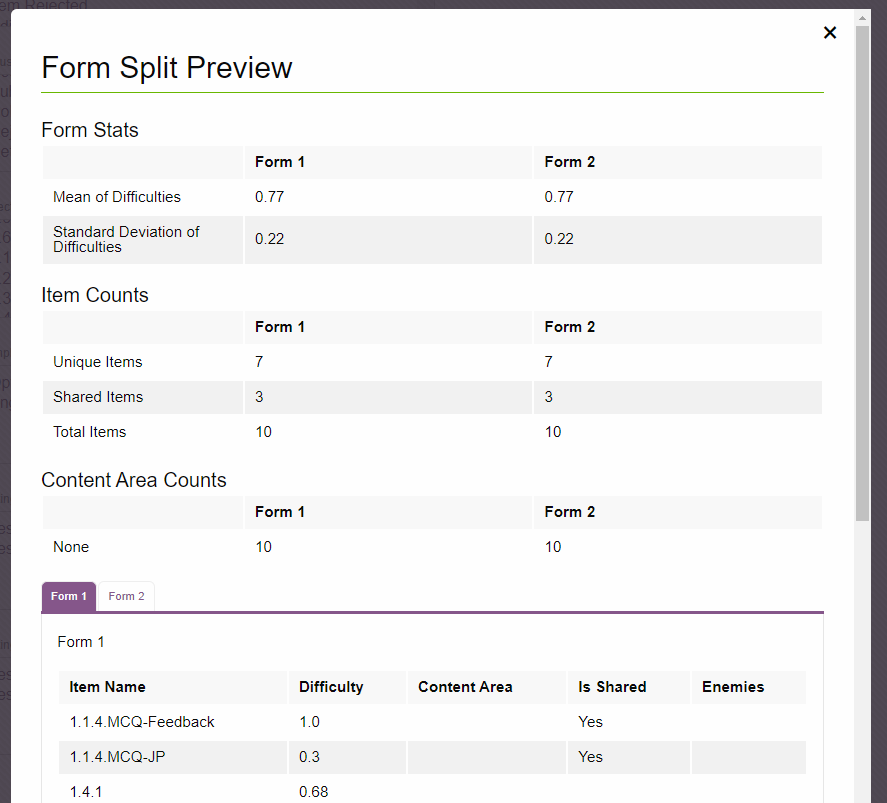 12- You can use the tabs to switch between the forms that were created.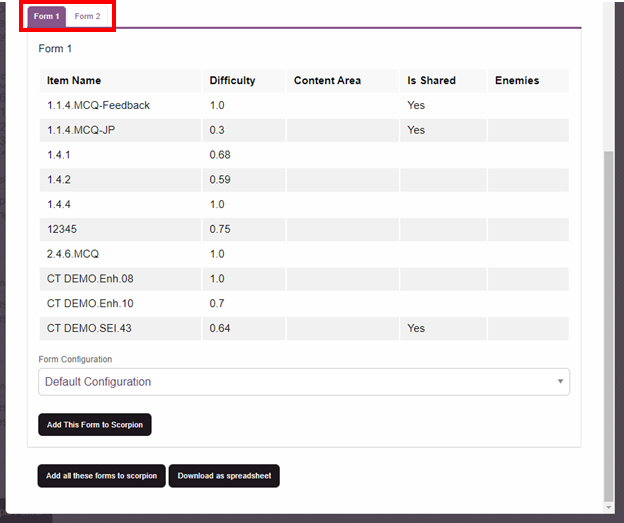 13- You can use the drop down arrow to select which configuration to use for the forms (this can be changed later in the forms page).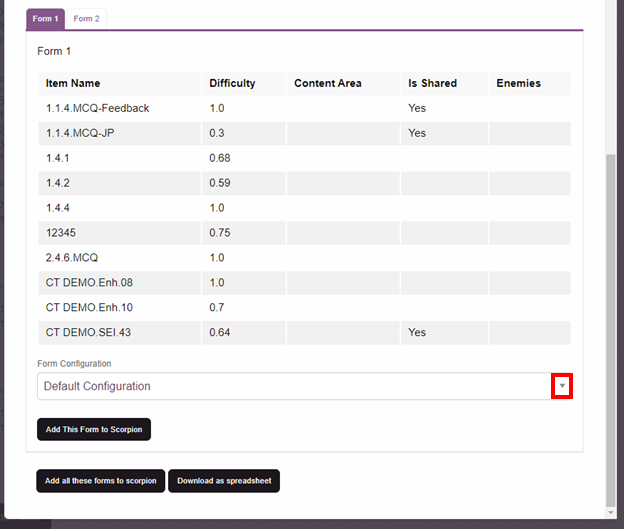 14- You can choose to add the forms individually to the project (you do not need to keep all the forms created) or choose to add all the forms created. To add individual forms, click on the Add This Form to Scorpion button (make sure you have the right form selected on tabs). To add all of the forms click on the Add all these forms to scorpion button.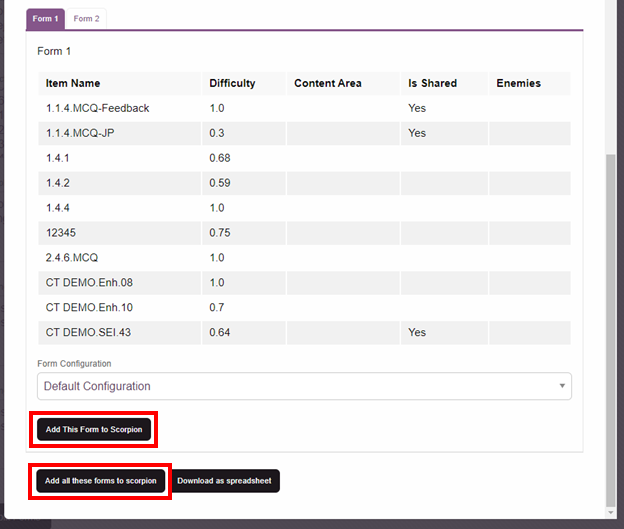 15- It will take a few seconds for the forms to be added. The button you choose will say success once the form is saved.

When you are done, you can look at forms in the Forms Page. They will be titled with the order they were made in followed by the day, date and time.