If you need more help with reviews, please see the following articles:
RESPONDING TO A INVITATION - A Guide for Scorpion™ Free Users
How to make a Review in Scorpion
How to Perform a Review (as an End User)
How to Facilitate a Review in Scorpion
1- Click on the project you would like to make a review for, use the drop down menu in the top left-hand corner of the screen to get to the Reviews.
2- Click on the Proficiency Level button.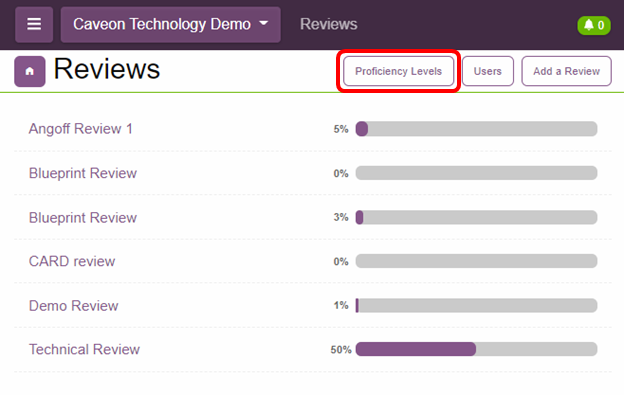 3- Click on the + New Proficiency Level text.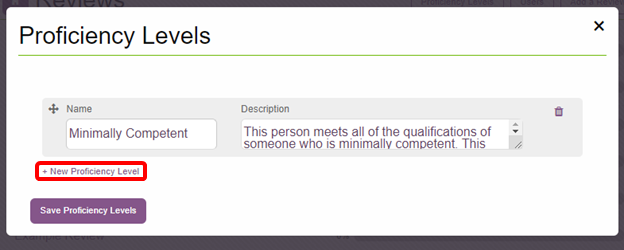 4- Type in a name and description of the Proficiency Level.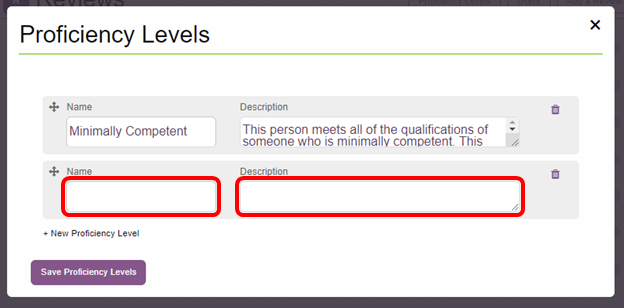 5- Click on the Save Proficiency Levels button.