Related Articles:
Scorpion Form Configurations Explained
How to set up the Suspicious Event Threshold
1- If you have only one form, you will start with on the "All Items" form edit page (the form could be renamed to something else), in this case please move on to step 2. On the Forms page, click on the form you would like to add a configuration to.

2- Use the drop down box next to Configuration to pick a configuration.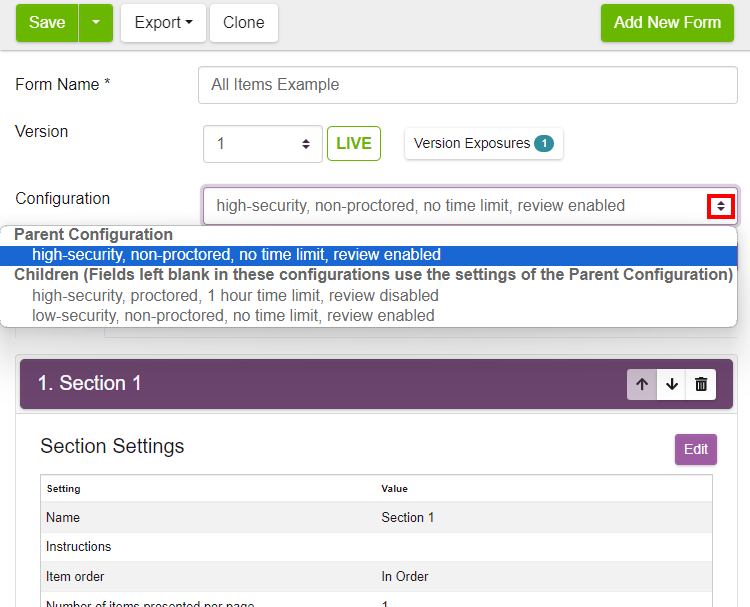 4- Click on the Save button.