This article will show you how to make a Data Source using the graphical interface.
1- Open the Graphical Interface.

2- Click on the plus button next to Data Sources on the the top left side of the window.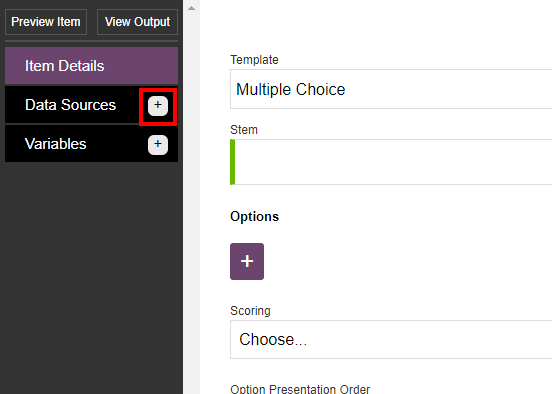 3- Click on the Manual option.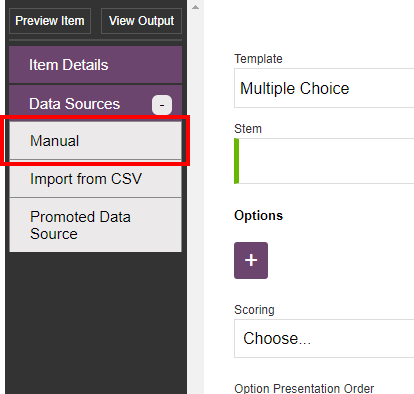 4- Type a name for the Data Source in the box right of Data Source: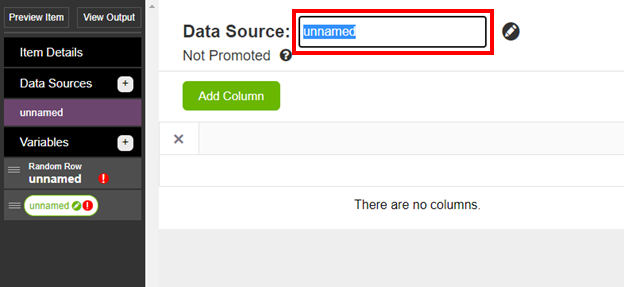 5- Click on the Add Column button.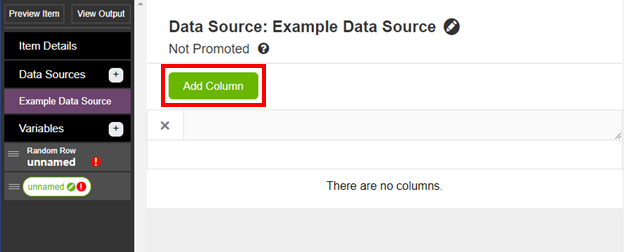 6- Type in a name for the column.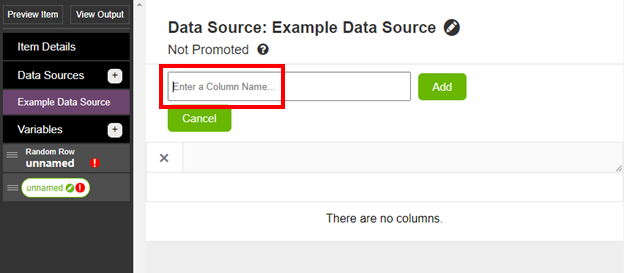 7- Click on the Add button.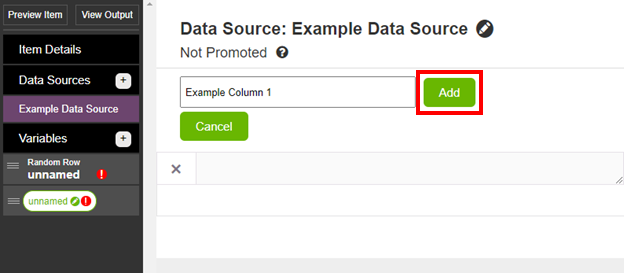 8- From here you can add information into cells, add rows and columns as needed by typing in the cells and pressing the add Column and Add Row button.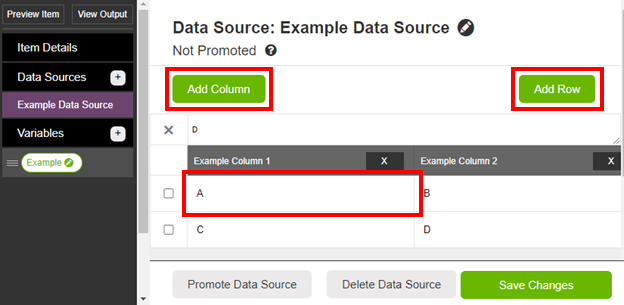 9- Once you have completed the Data Source, click on the Save Changes button.