Scorpion supports custom styles in Take. The custom colors will change the following in Take:
Pre-check Interface
Interface
Options in Feedback
Score Report
This article will show you how to set up the custom colors.
1- Use the drop down menu in the top left corner to go to the Settings page.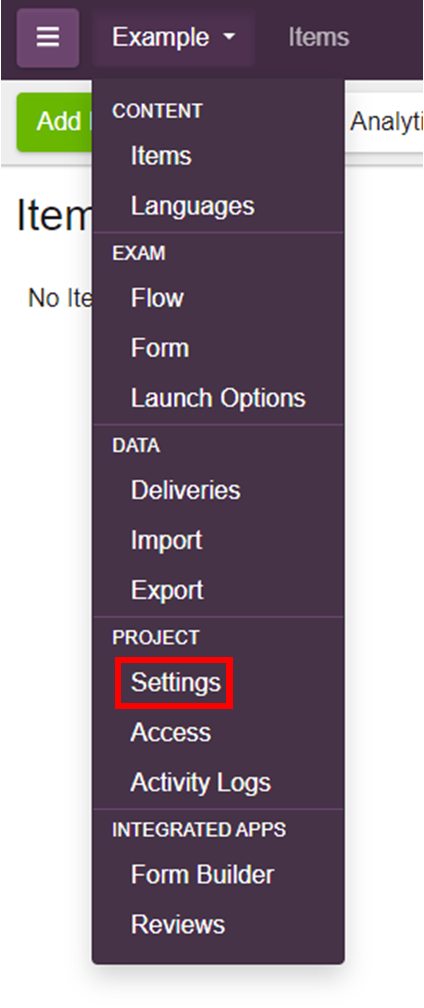 2- Click on the Delivery Settings Tab.

3-There are three sections to color. Click on the colored button to change the color.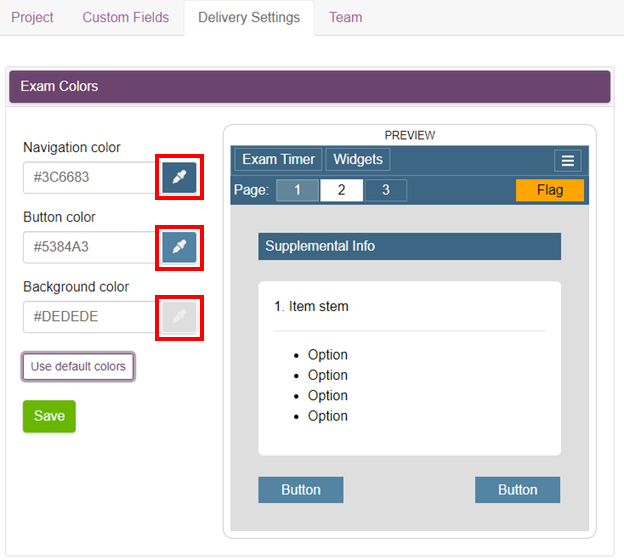 4- You the sliders to choose the general color and opacity.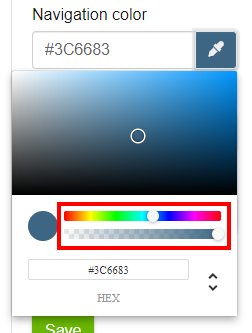 5- Click in the box on the color you want and the dot will show you where you have selected.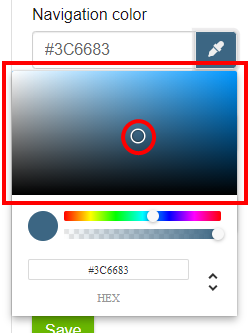 6- After you have changed your colors to what you want, click the save button.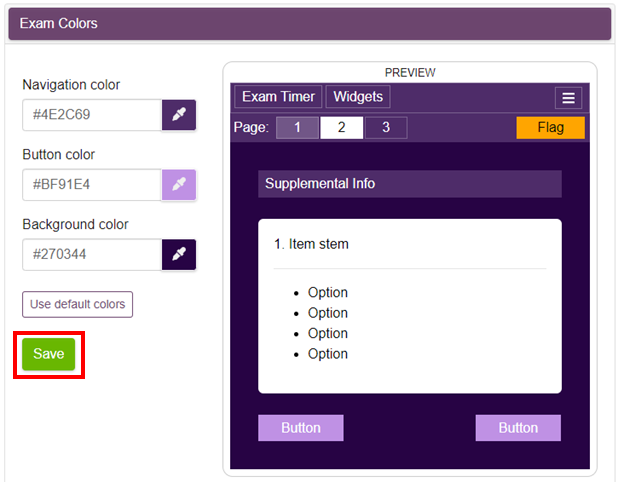 Results: