Below there are guides for related topics:
How to Add a Configuration to a Form
How to Change Configuration Settings per Delivery in Scorpion
1- Click on the project you would like to add the item to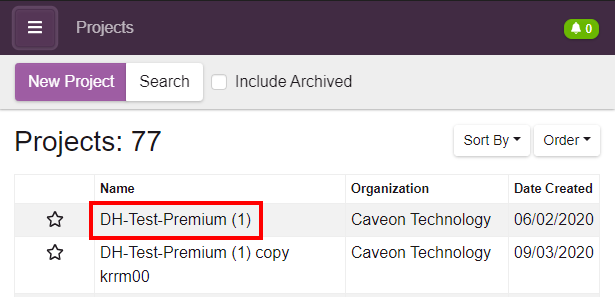 2- Click on the drop-down arrow and click on Forms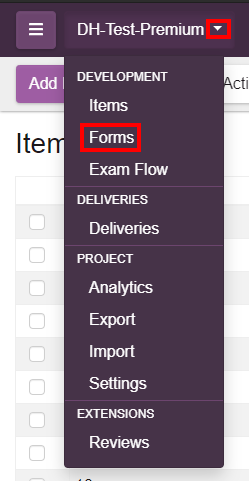 3- Click on the Add Forms button in the top left-hand corner of the screen.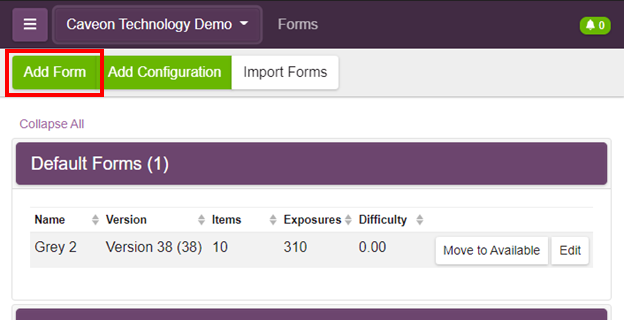 4- Type the name of the form in the text box then click on the Create button.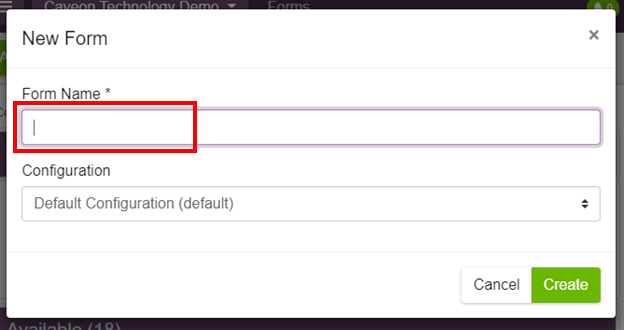 5- Use the drop down arrow to pick a configuration in the section under Configuration. If you have not made a configuration, use the Default Configuration. You can also see the article How to Make a Configuration or Scorpion Form Configuration Explained.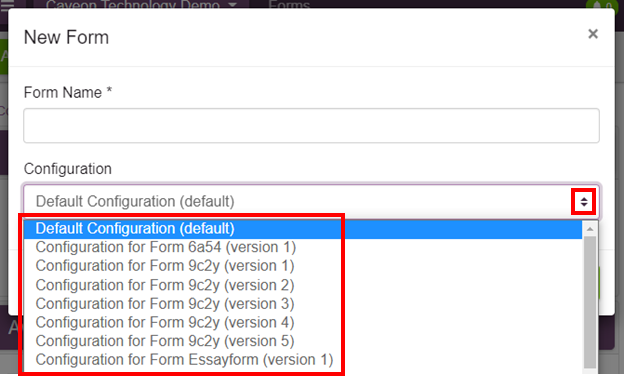 6- To edit the form, Click on the Edit button.