1- Click on the project you would like to add the item to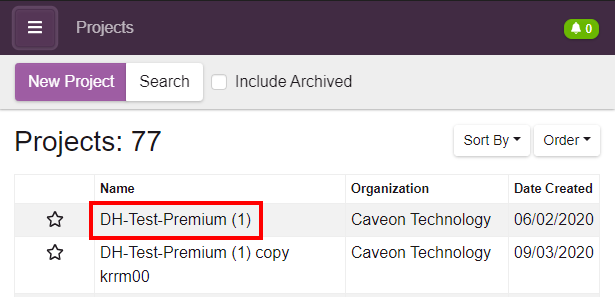 2- Click on the drop-down arrow and click on Forms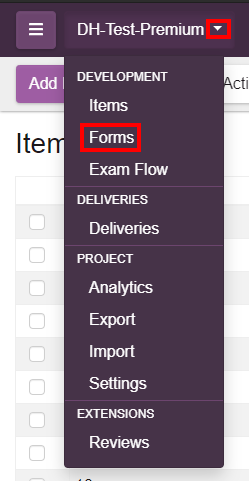 3- Click on the Add Forms button in the top left-hand corner of the screen.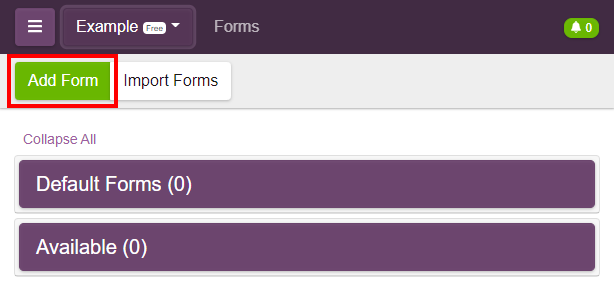 4- Type the name of the form in the text box then click on the Create button.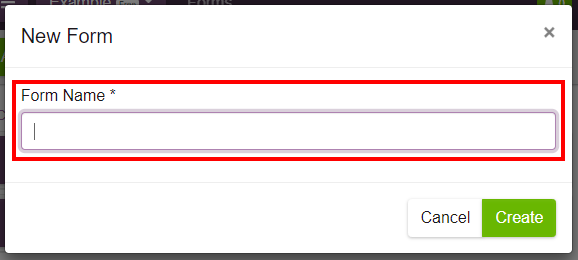 5- To edit the form, Click on the Edit button.
Note: Newly created forms will be under the available section.