If you need more help with reviews, please see the following articles:
RESPONDING TO A INVITATION - A Guide for Scorpion™ Free Users
How to make a Review in Scorpion
How to Perform a Review (as an End User)
How to Create Proficiency Levels in Scorpion Reviews
1- Get to the dashboard of the project you would like to make a review for. Click on the drop-down menu in the top left-hand corner. Select the Reviews option near the bottom.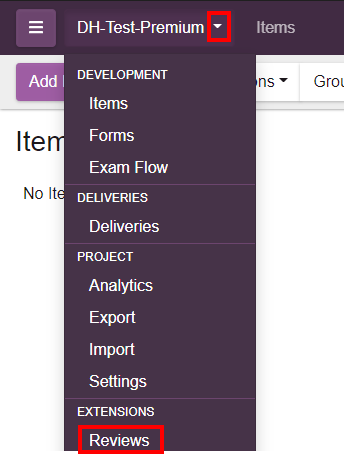 2- Click on the review you would like to facilitate.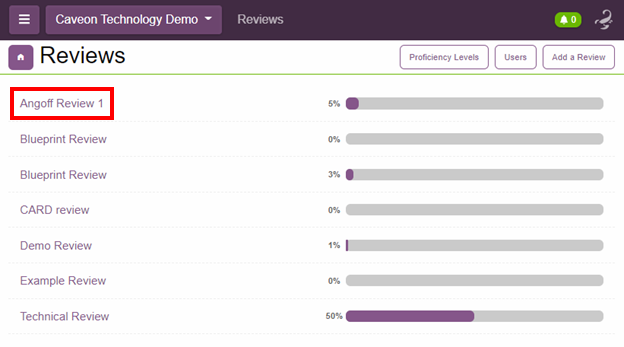 3- You can choose which users currently have access to the review. You can also choose to include whether or not to let the reviewer is able to see the data already collected from the review.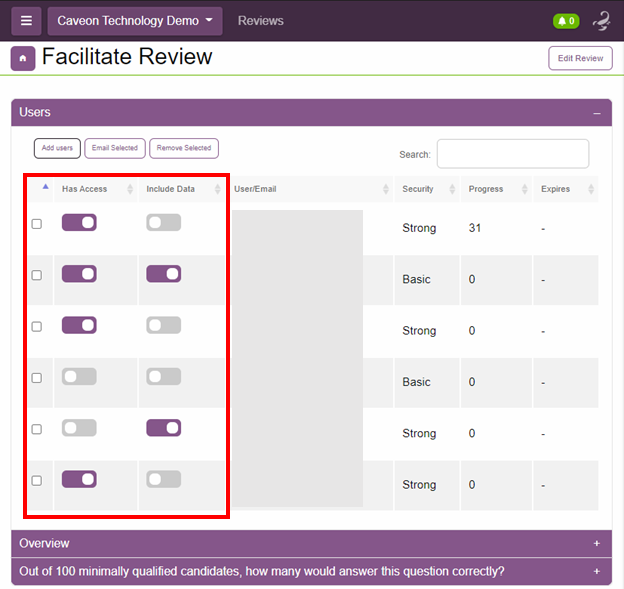 4- Once you have selected the Reviewers, click on the Email Selected button.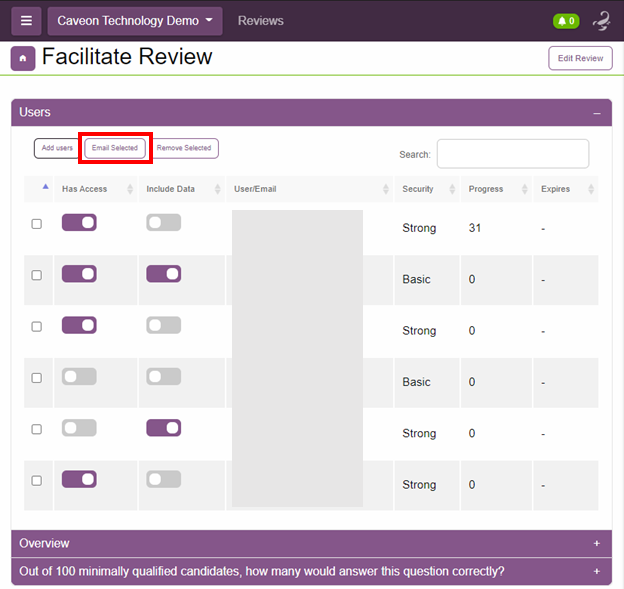 5- This e-mail will be sent to the reviewers. Reviewers need to click on the Login button to complete a review. (See How Preform a Review).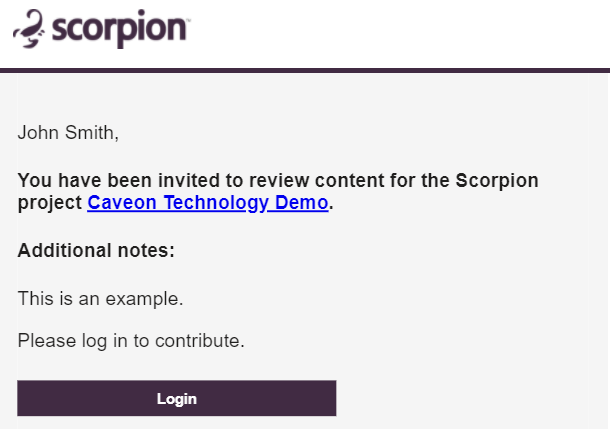 6- Clicking on the overview tab will show you the overview of the responses you have received.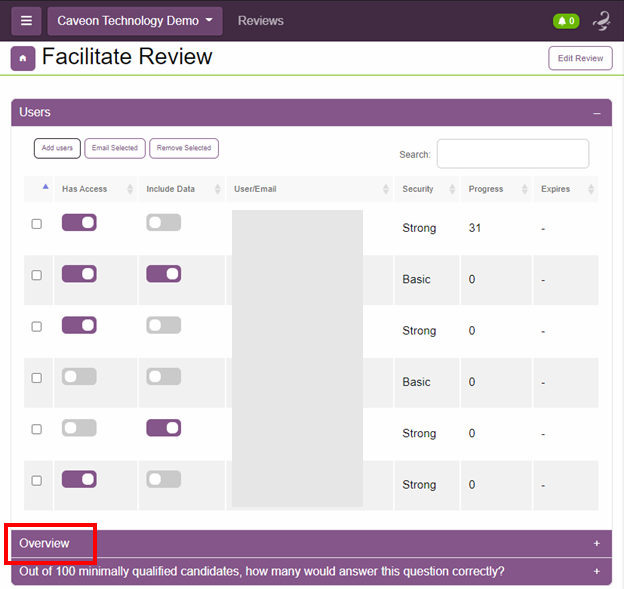 7- To look at the data collected for the individual question you asked in the review click on the tab with the question on the tab. (More than one tab can appear)