Most programs require that each test item contains a reference to current materials in the field being tested, in order to support the desired response/correct answer in case of item challenges and to document due diligence.
Related Topic:
Adding a Reference in Scorpion
Scorpion makes it easy to add and view references singly or for an entire test bank.
1- You will automatically be taken to the item page. Click on the item that you would like to add a reference to or click Add Item in the section where you would like to add a new item.

2- Near the bottom of the item page, you will see a section labeled References. Click on Add Reference or Select a Reference.

3- (Skip this step if you are Selecting a Reference) If you choose to add a Reference, click the Add Reference button on the pop-up screen. Type a name in the field that appears and then click the green save button. Then exit the pop-up menu and click the Select a Reference button.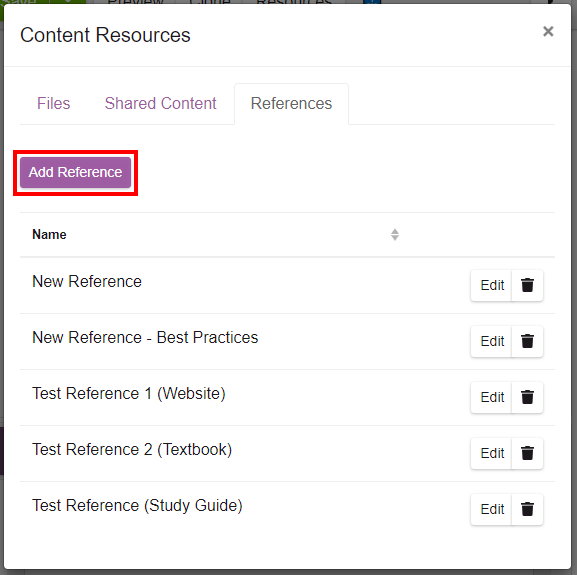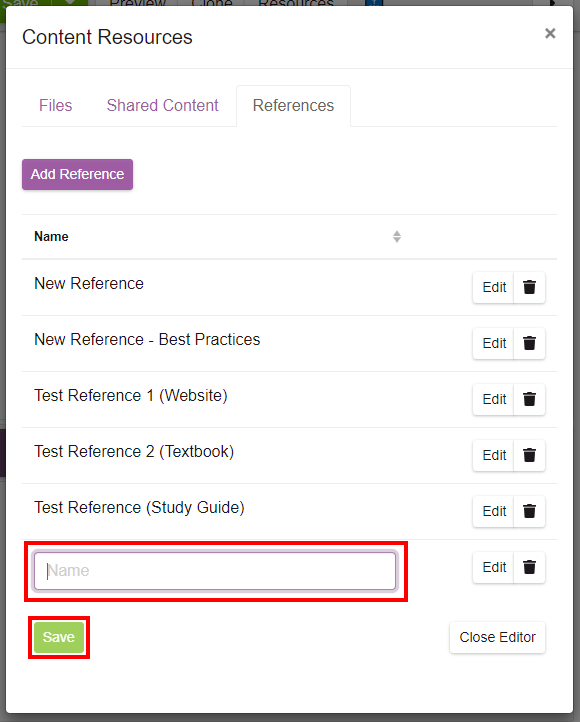 4- You will see two fields appear choose the reference in the first field, type a location for the reference in the second field.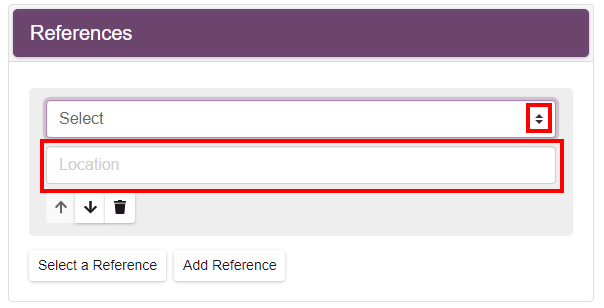 5- Click on the Save tab in the upper left hand side of the screen.