Each file in Scorpion is called a Project.
To set up a new project:
1-Go to https://scorpion.caveon.com/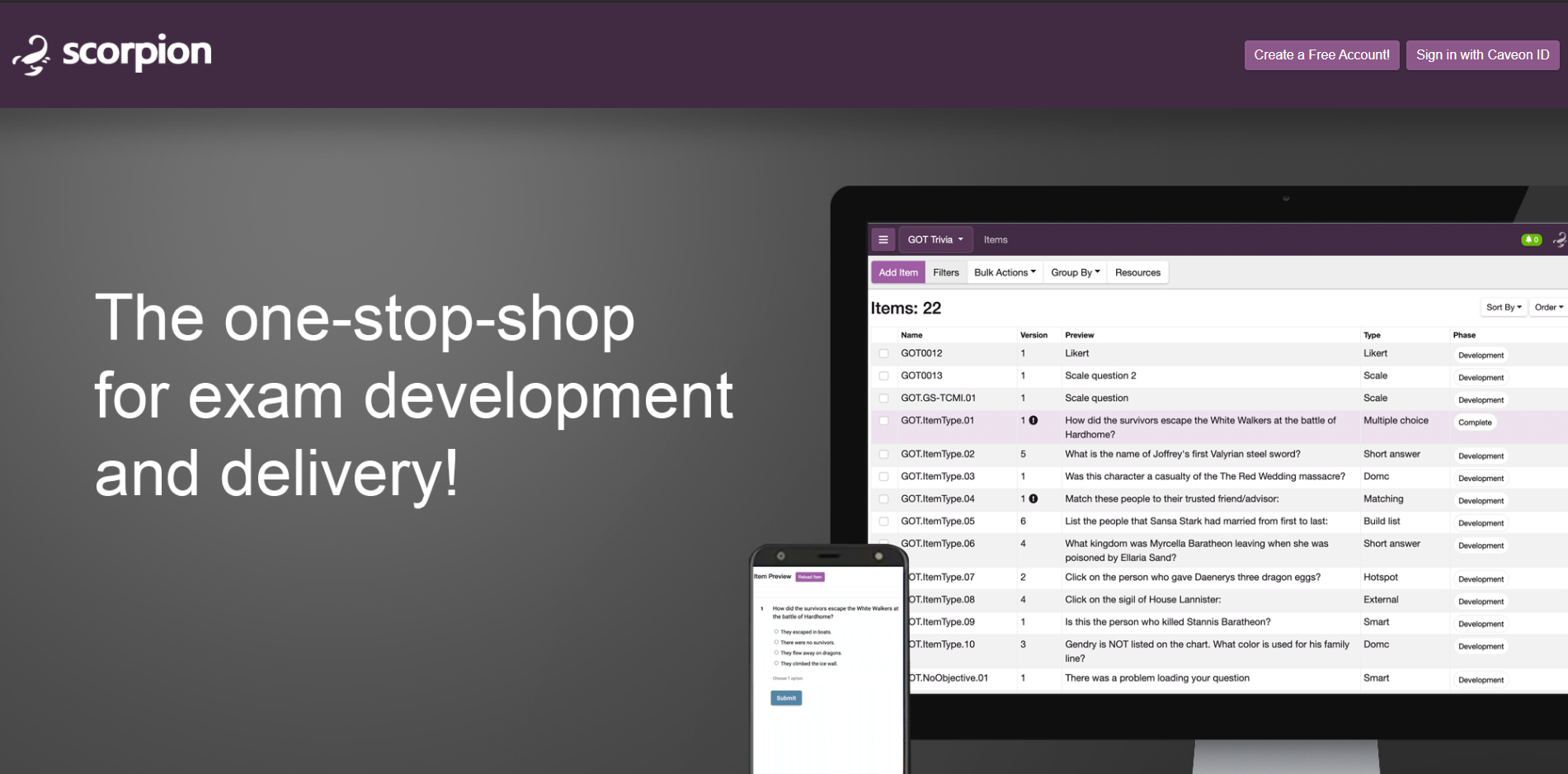 2- In the top right-hand corner of your screen you have the options to either sign in with your Caveon ID or make a Caveon ID if you do not have one. If you do not have a Caveon ID please see the article : "Caveon ID Setup and Two Factor Configuration" then come back to this article.

3- Click on the New Project button.

4- Fill in or select the following:
Project's name
Organization (optional)
Description (optional)
Status (will usually be left to active)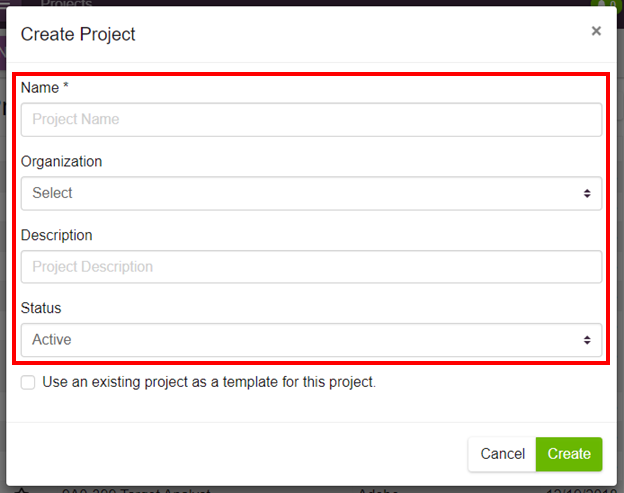 7- Click the Create button, then you will be taken back to your projects list where you can select the new project and begin working.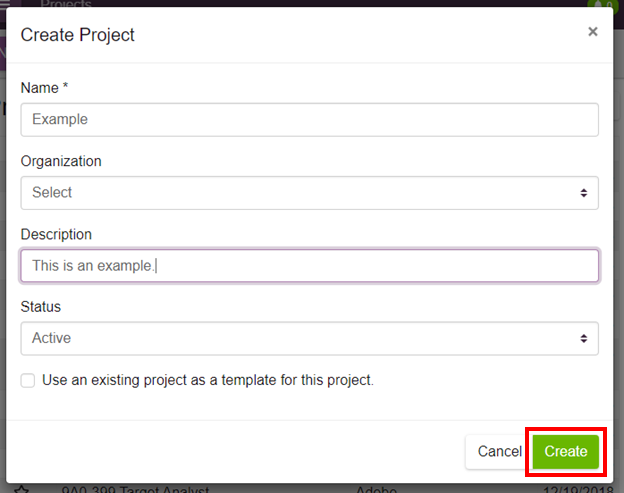 You will only be able to select those organizations and project templates for which you have been granted access. If you need to add access to an exam or organization, contact your Scorpion administrator.