1- In the search bar in the bottom left-hand corner, type settings. Then hit the Enter button.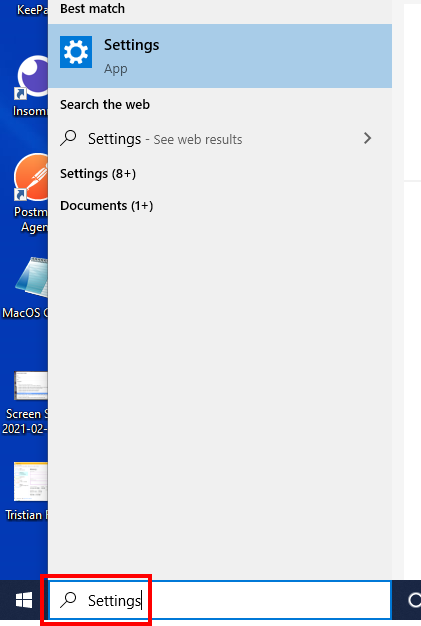 2- Click on Ease of Access.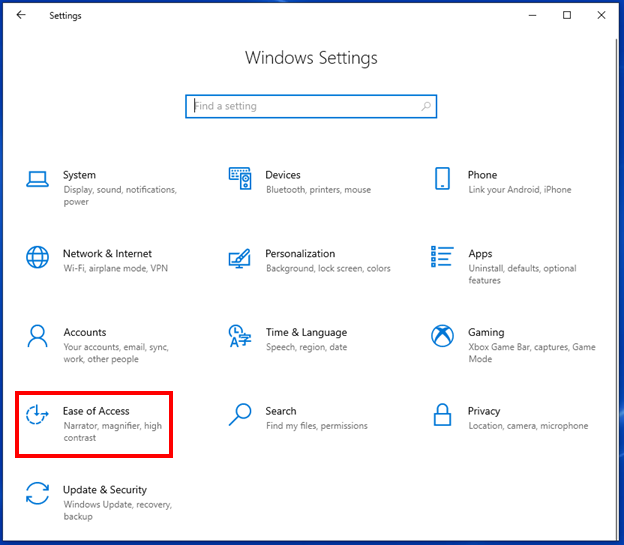 3- Use the slider to choose the size of the text.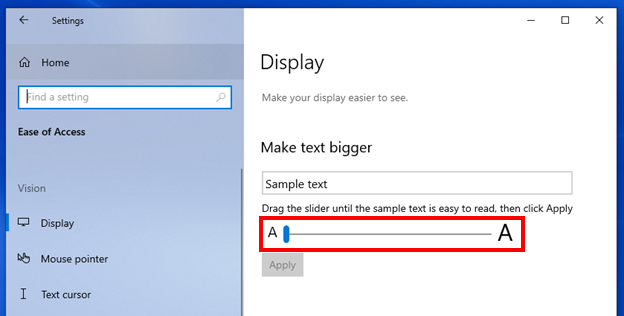 4- Click the Apply button. You may see the a blue loading screen for a few minutes.