If you are on Monterey or a previous version, please see: How to Update Apple Computers Pre Ventura
1- Click on the apple logo on the top left-hand corner of the screen.

2- Click on System Settings.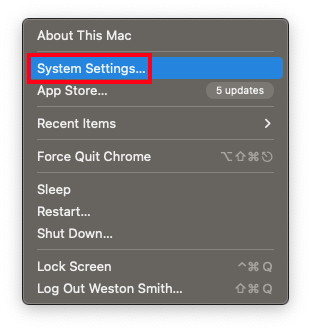 3- Click on the General tab.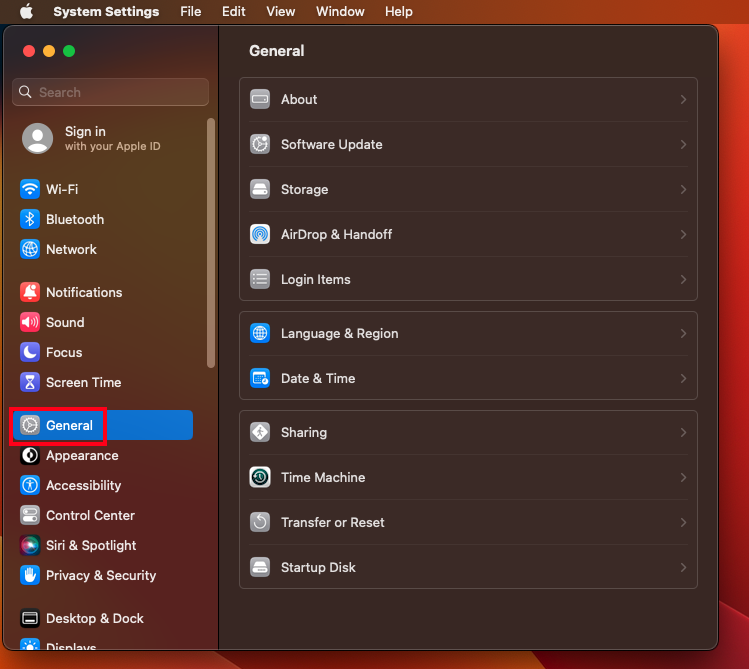 4- Click on the Software Update.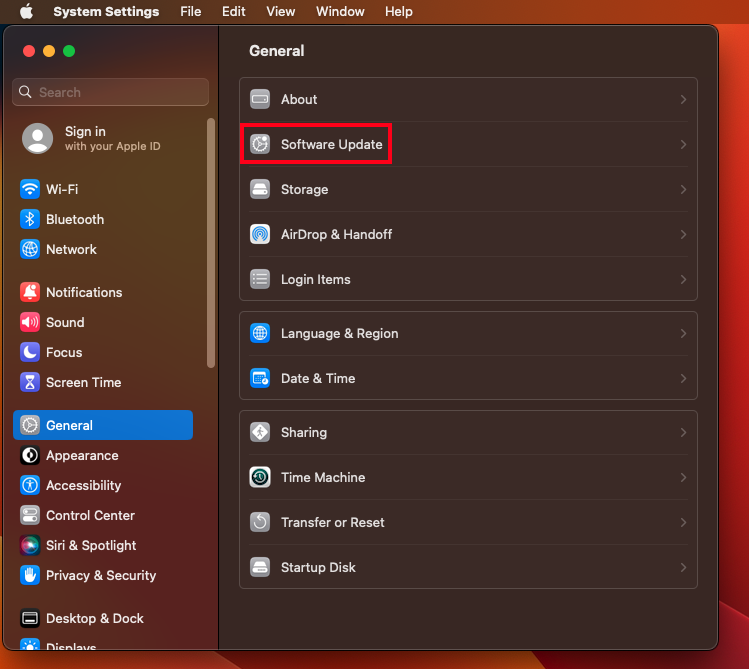 5- Updates needed will be shown here. It may take a few minutes for the updates to show up.