If you are on Windows 11, please see: How to Update Windows 11 Using Windows Updates
1- Type update in the search bar in the bottom left hand corner of your screen.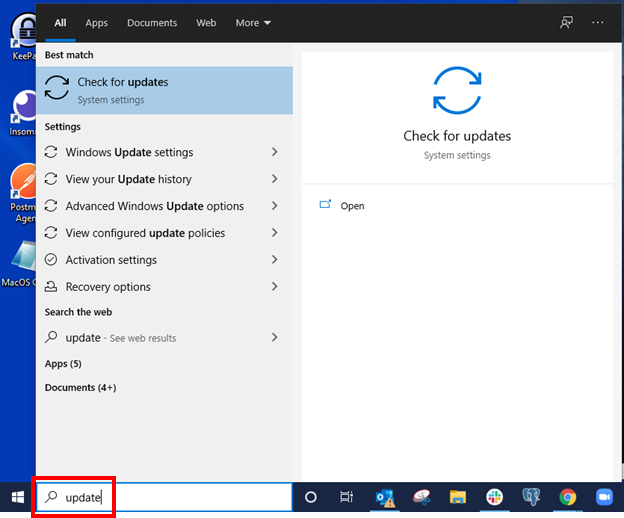 2- Click on Check for updates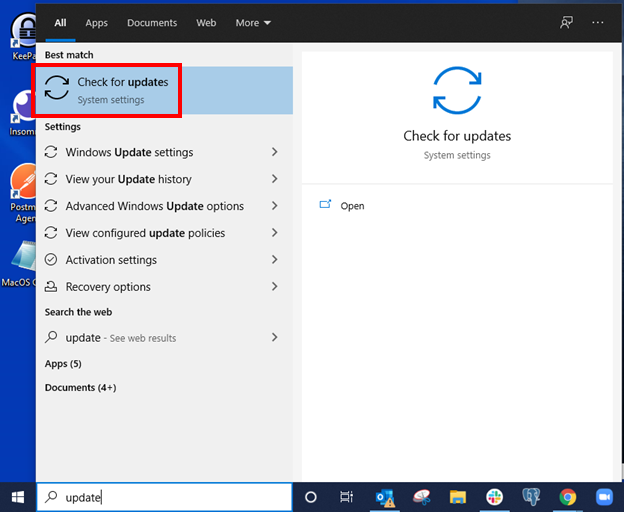 3- Click Check for updates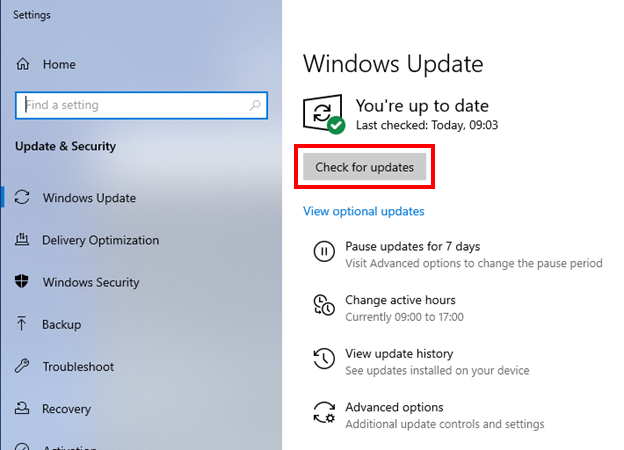 NOTE: It may take a few minutes for the updates to be installed. Then it may prompt you to restart your computer. Make sure that your computer is plugged into a power supply (charging cord) the entire time the restart is happening. Click the Restart now button when you are ready. It may take a long time depending on the update.