Sometimes you will have audio issues arise when you have more than one program using your audio. This guide will show you how to check for that and end any program that you are not.
1- If you are having audio issues, exit the program that is giving you issues.

2- Press the CTRL, ALT and DELETE keys at the same time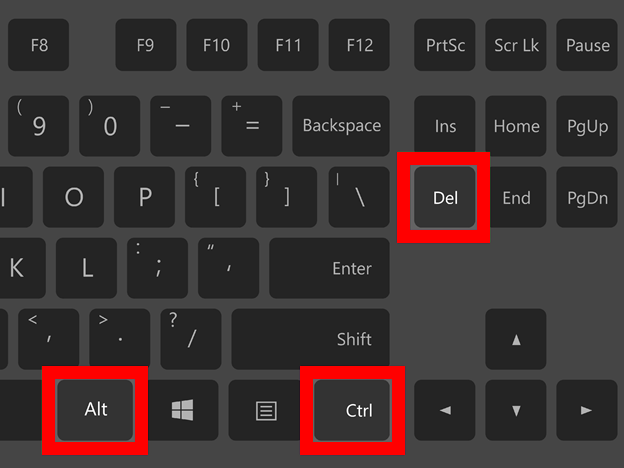 3- Click on Task Manager
Windows 10: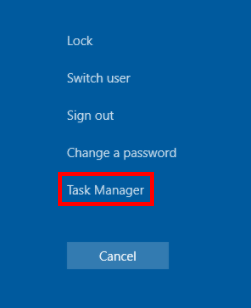 Windows11: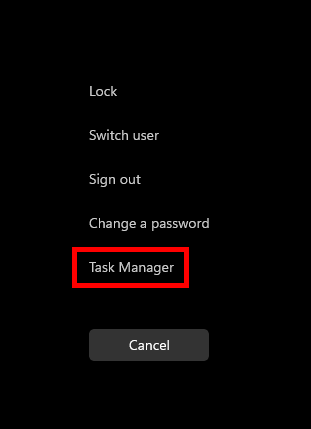 4- If you see this summary view, click on More details. If you are on Windows 11 or do not see this summary view, go to step 5.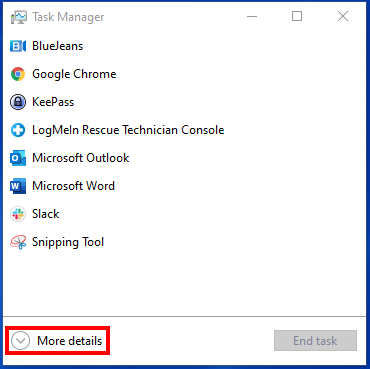 5- NOTE: Only end Background Processes for the video conferencing programs. Under Background Processes, scroll down and look for any program that could be using your microphone like Blue Jeans, Zoom, or GoToMeeting.
Windows 10: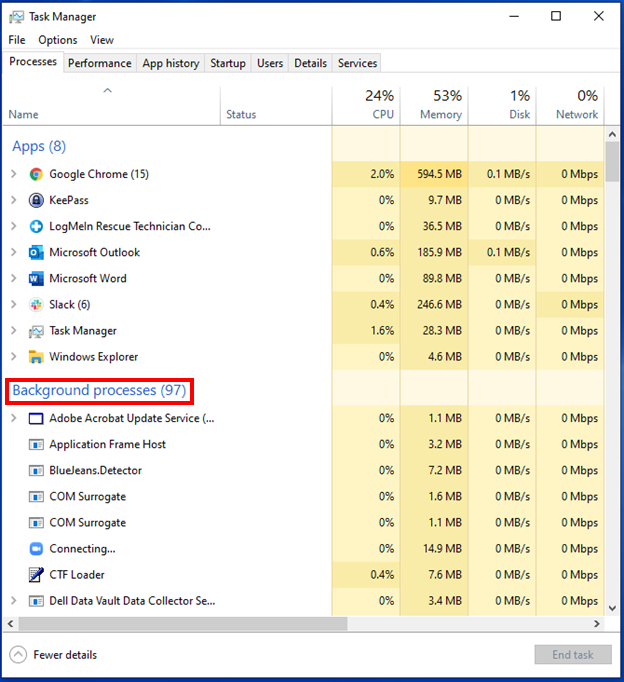 Windows 11: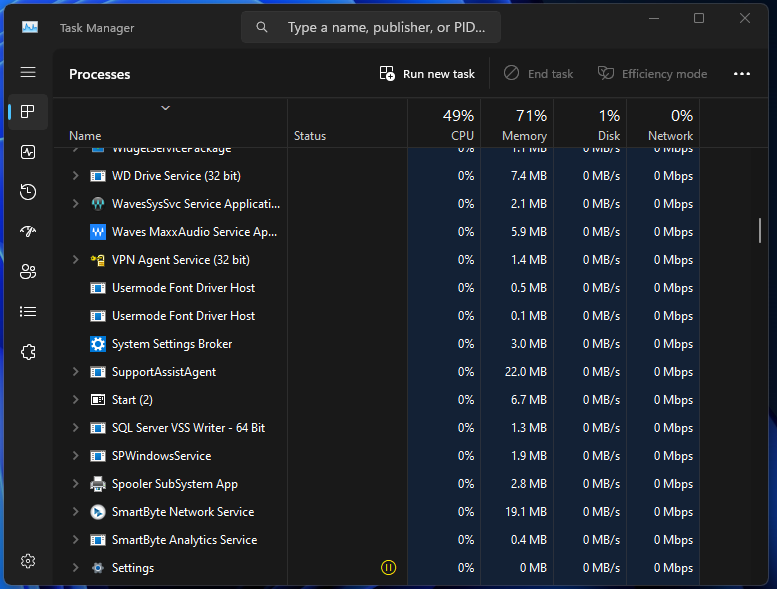 6- Once you have found a program running in the background, click on it then click the End Task button. There will likely be more than one for each program. Make sure to end them all. They will be right next to each other. The list is in alphabetical order.
Windows 10: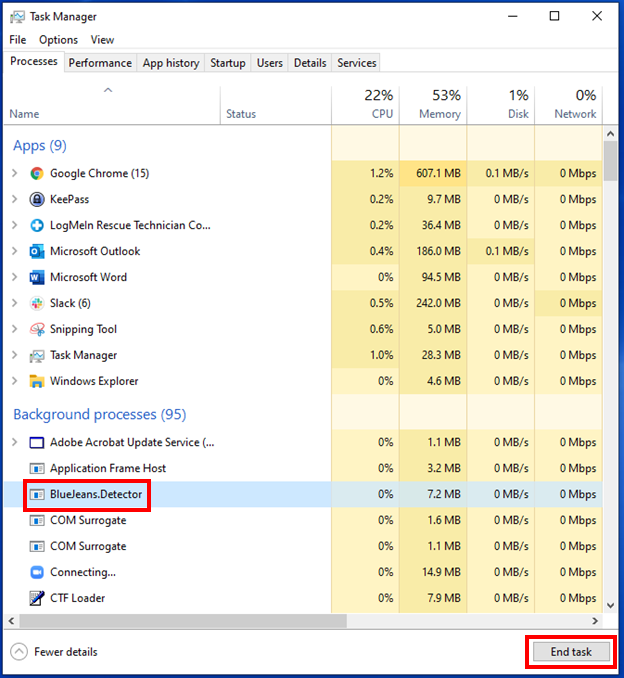 Windows 11: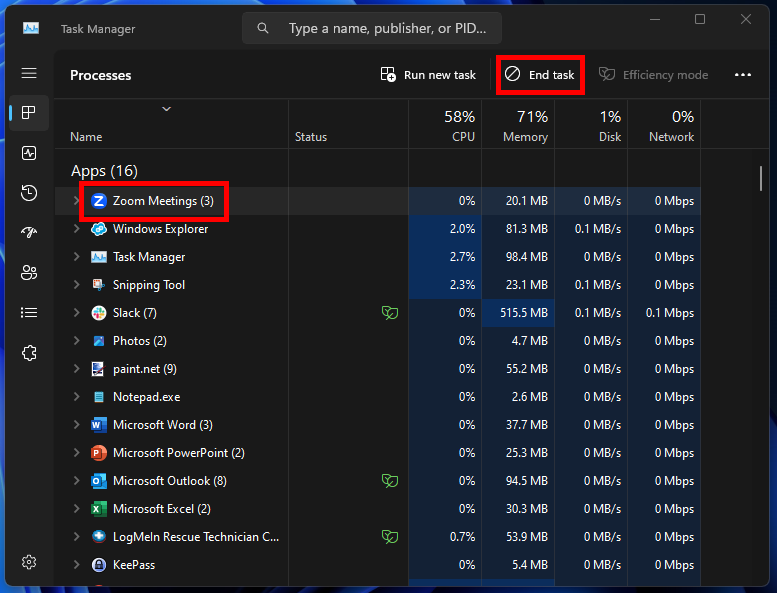 GoToMeeting Example:

Cisco Example:

Slack Example:

Zoom Example:

Some programs like to automatically start up when you turn on your computer. By going to the Startup tab you can disable the programs from doing this.
7- Click on the Startup tab
Windows 10: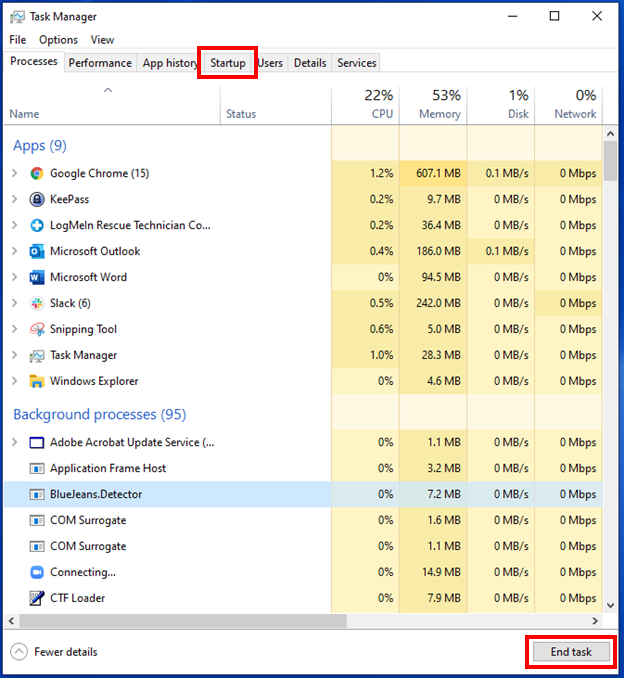 Windows 11: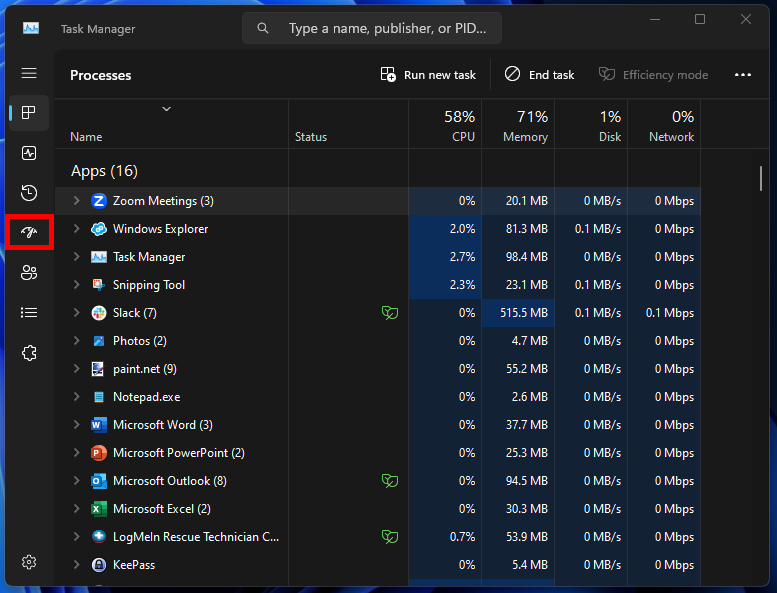 8- Click on a program that has it's status as enabled. Then click on the disable button. Some programs will have more than one entry.
Windows 10: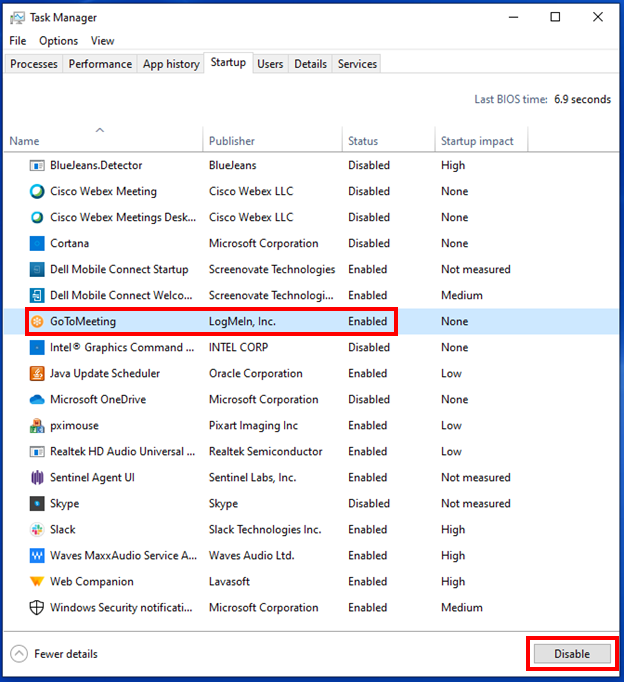 Windows 11: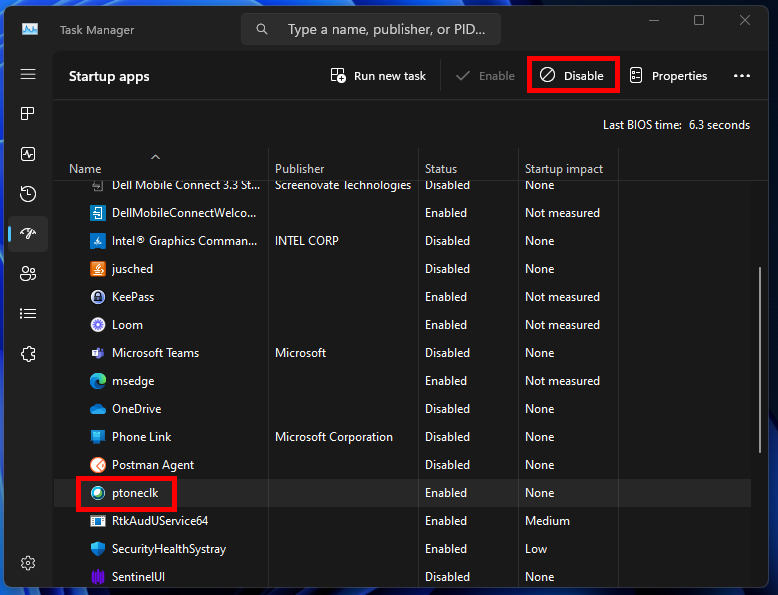 You may need to restart the program that you are trying to use after preforming these steps.