1- Find the PDF file you wish to convert.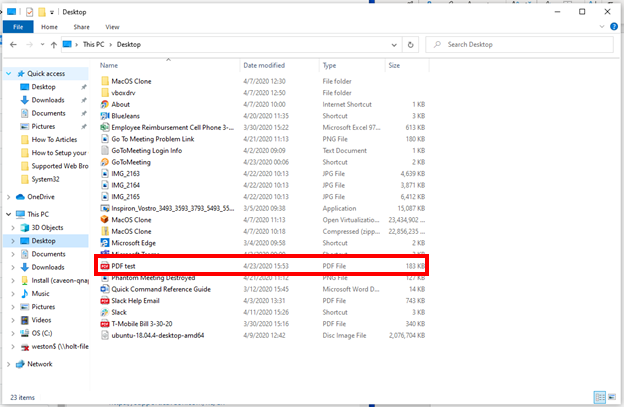 2- Right click on the file and select the Open with > option.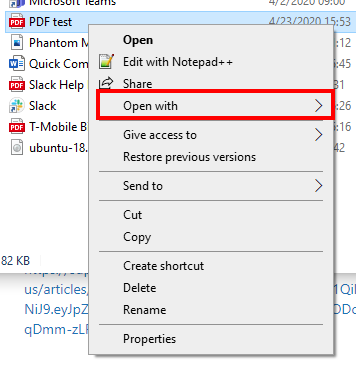 3- Click the Choose another app option.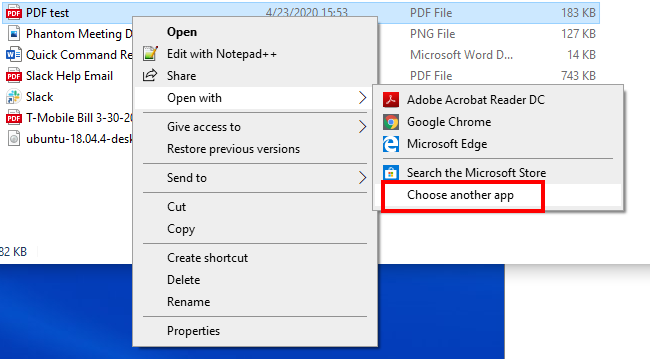 4- Click on More apps.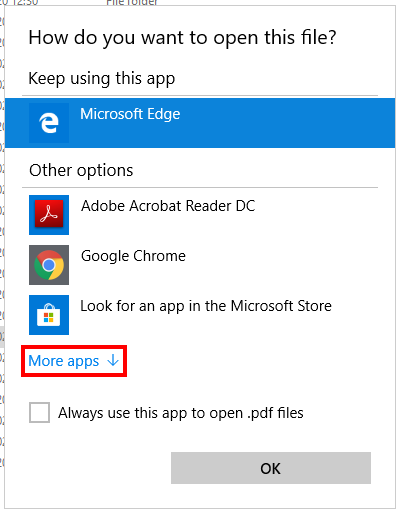 5- Scroll down and select Word. Then click the OK button.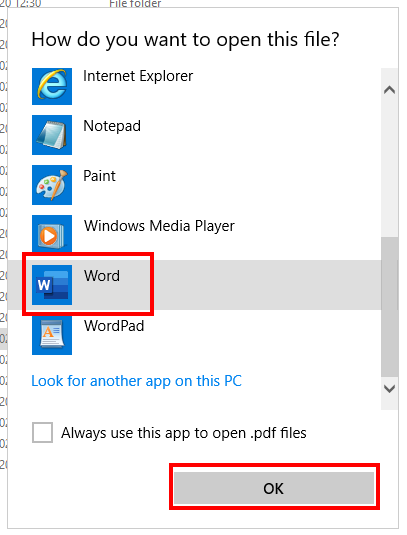 6- Click the OK button.