1- Go to id.caveon.com and click Forgot Password?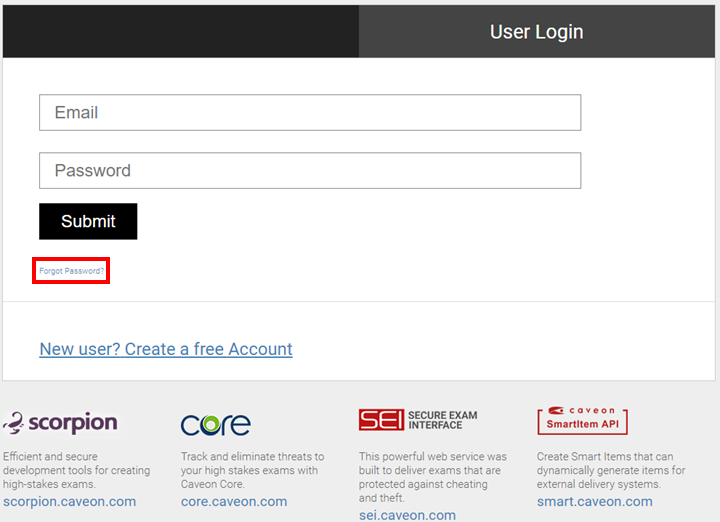 2- Enter the email address associated with you Caveon ID. Click the box next to I'm not a robot (you maybe asked to do some picture matching). Then click submit.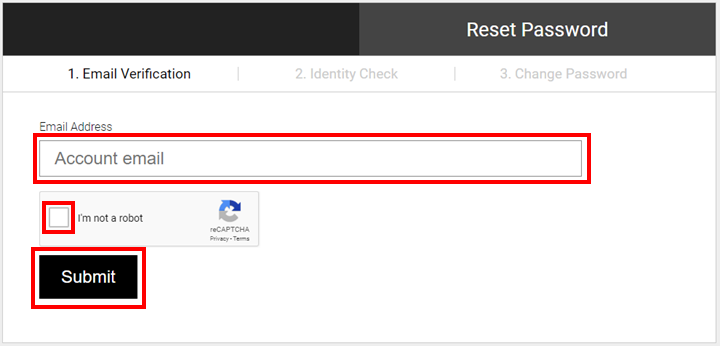 3- The screen will say "Please click the "Reset Password" link in the email that was sent to you." Open the email and click on Reset Password.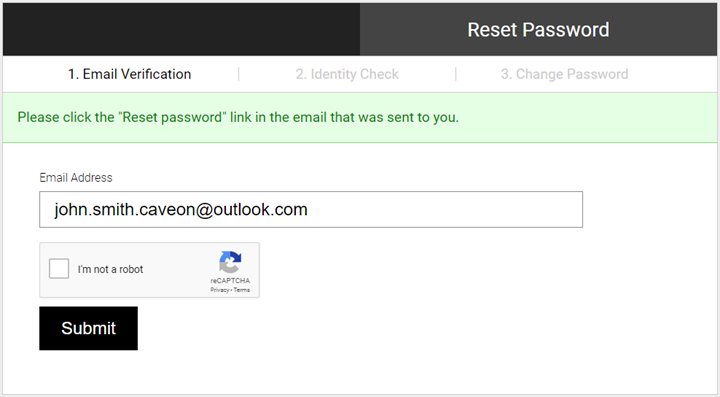 4- You will then be brought to screen below and texted a verification code which will need to be entered in the box that says Code. Click submit.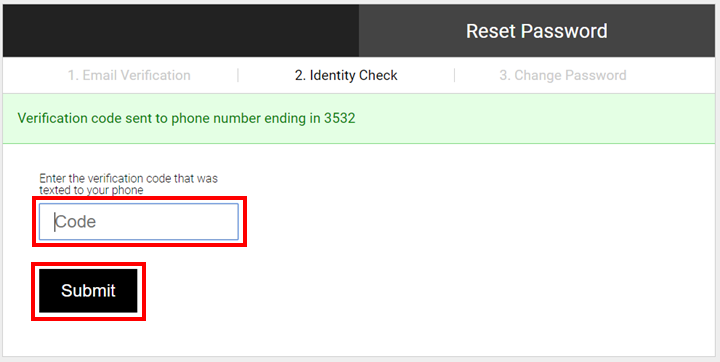 5- type the new password twice. Click Submit.