We recommend using the GoToMeeting client rather than web plugin.
1- Click on the Start button on the bottom right hand corner of the screen.

2- Click on settings/ gear icon.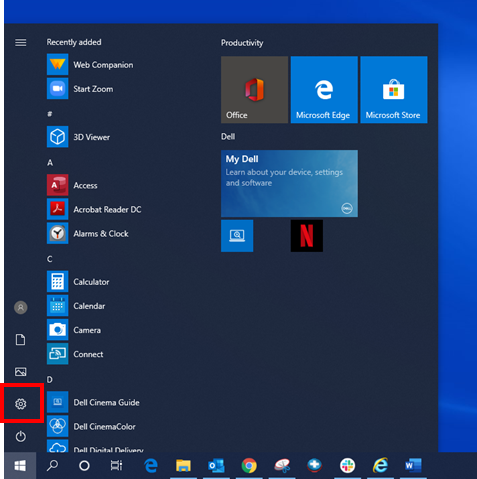 You will then see the following window: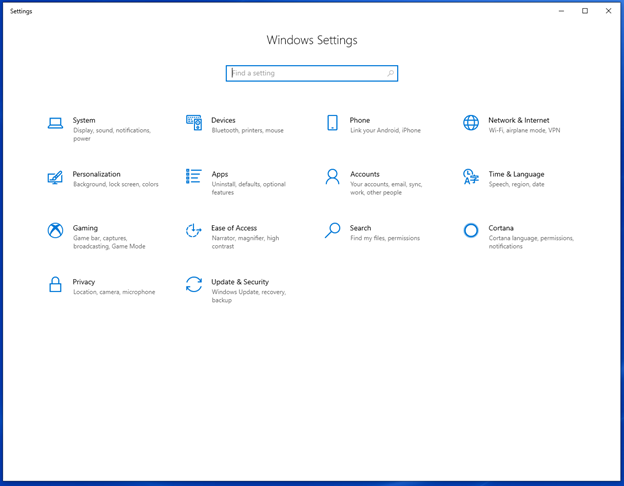 3- Click on Privacy.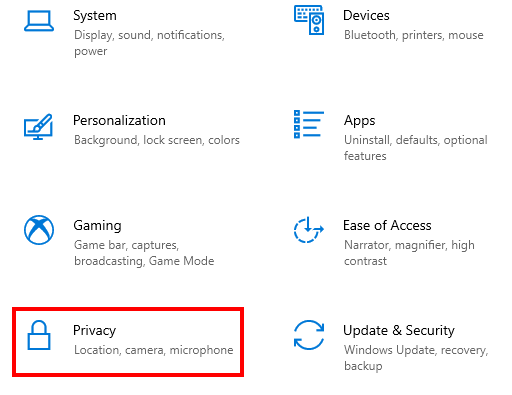 4-Click on Camera on the left-hand side of the screen.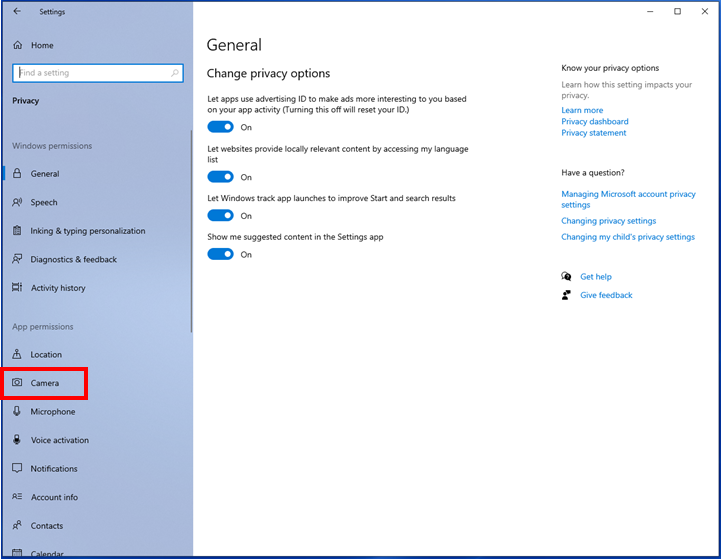 5- Click on the slider below Allow apps to access your camera.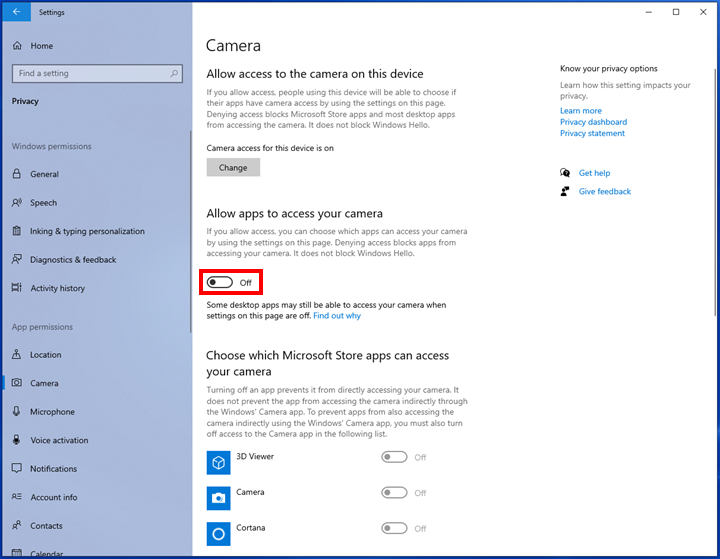 6- Scroll down until you see the slider below Allow desktop apps to access your camera. Make sure it says on, if it is not on, click on it.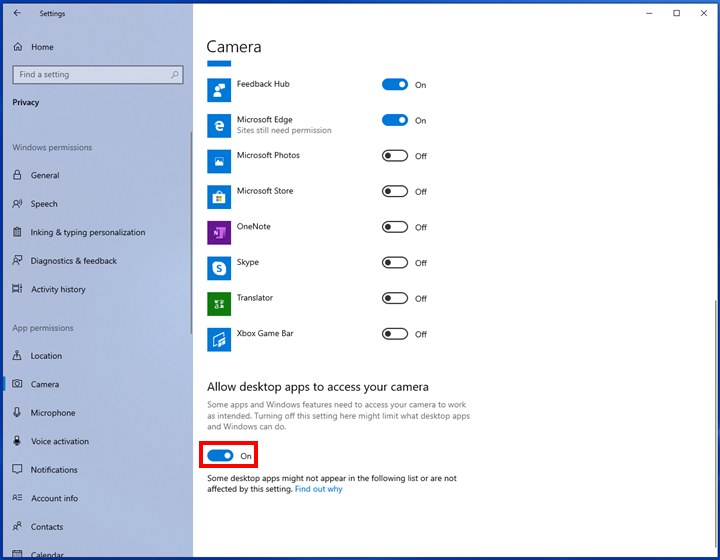 7- Restart GoToMeeting.

8- Click on the web Webcam.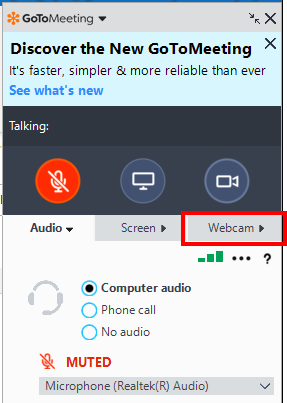 9- Click on the three horizontal dots here:
Note: Make sure you have the right camera selected under the aspect ratio selector.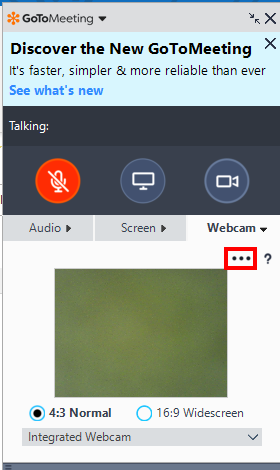 10- Click on Preferences.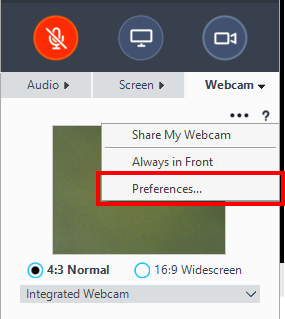 11- Click on Advanced.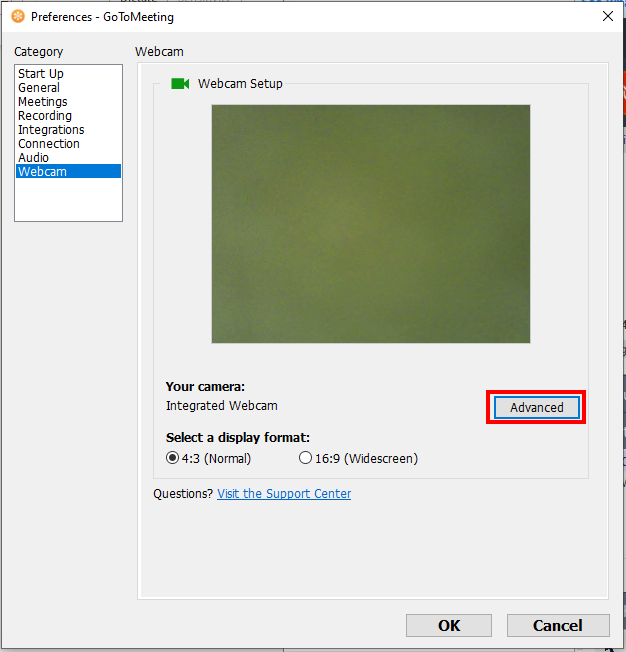 12- In this menu you can adjust the settings for the web camera. Press OK when you are done.