This article will help you to set up multiple screens on Windows. This article will also discuss what can be done n the display settings. The display settings will help you configure multiple screens behavior (i.e. extend the display, duplicate the display) If you are extending your display, you can adjust multiple displays so that the displays reflect the real-world layout of the displays. If you're on a laptop you can adjust the brightness settings in this menu.
1- Plug in all your displays.
2- Right click on the desktop. This menu will show up: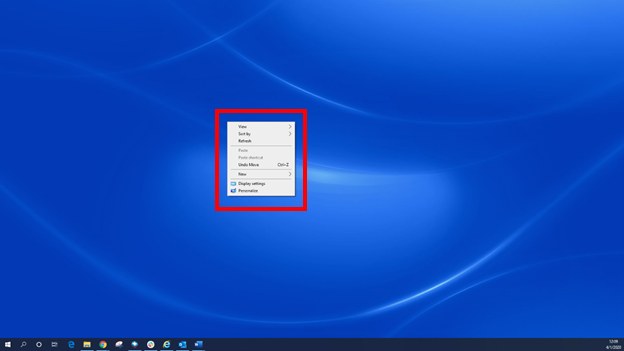 3- Click on Display settings.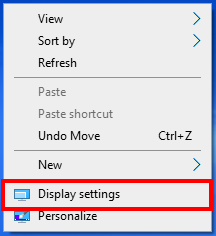 This is the display settings menu: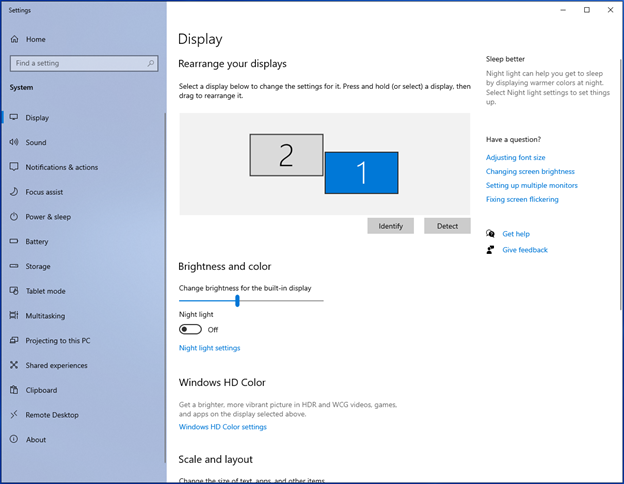 4- If you do not see the number of displays you plugged in here, press the detect button to detect the extra displays.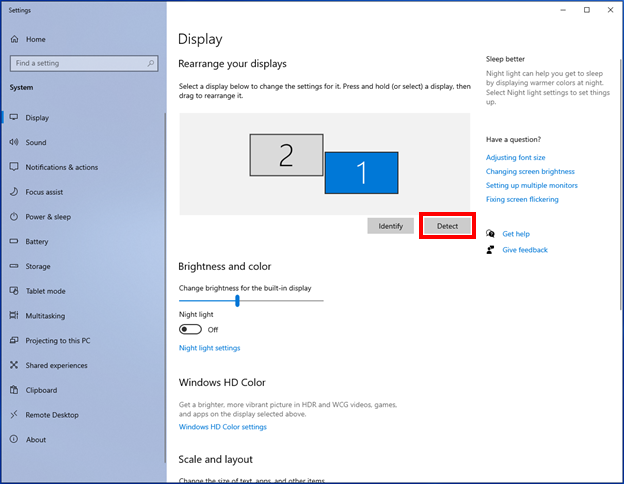 5- Scroll down to Multiple displays. Click on the drop-down arrow and choose how the displays will behave. If you are giving a presentation you will want to Duplicate these displays. You do not need to do any more set up for a presentation. If you are working from home, you will wan to Extend these displays. Continue to step 6.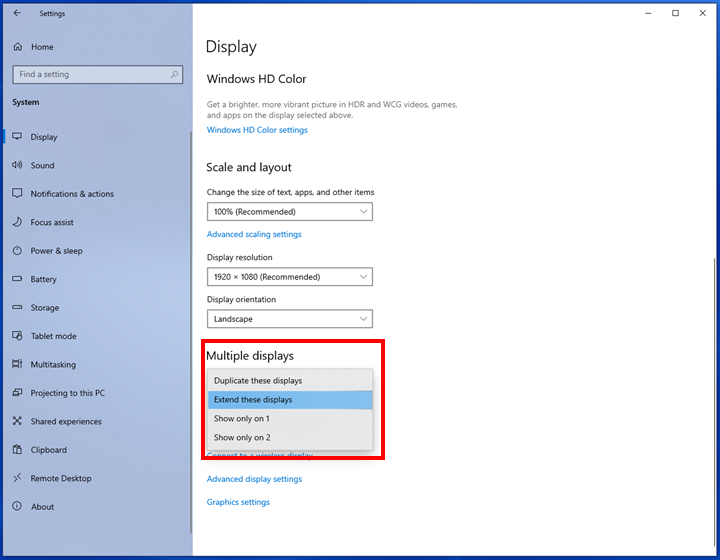 6-Scroll to the top and press the Identify button so that you know which number has been assigned to each screen.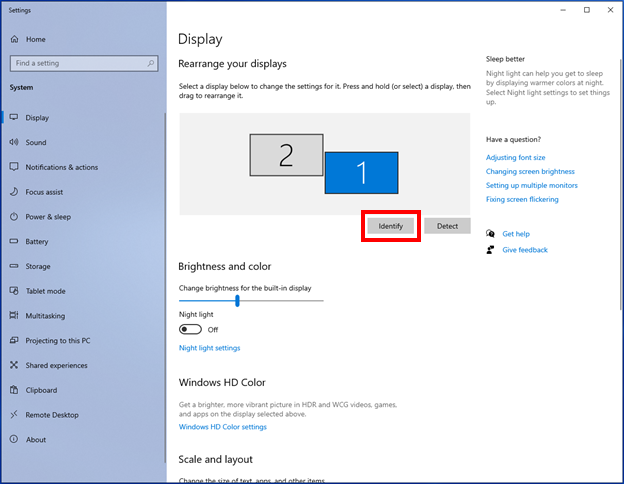 You will see the numbers displayed on your screen like this: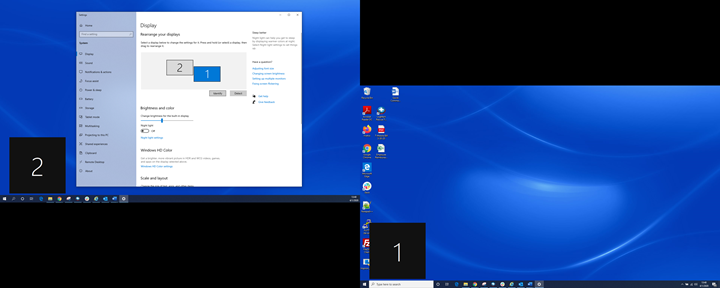 7- Here you can click and drag the screens to reflect the real-world displays: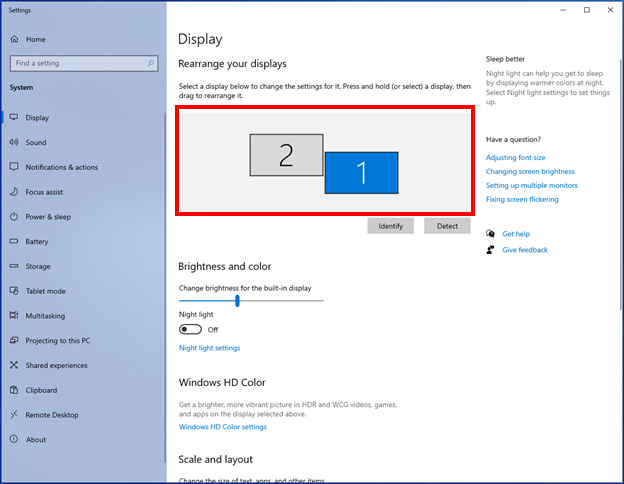 8- After you have made your changes, click the Apply button.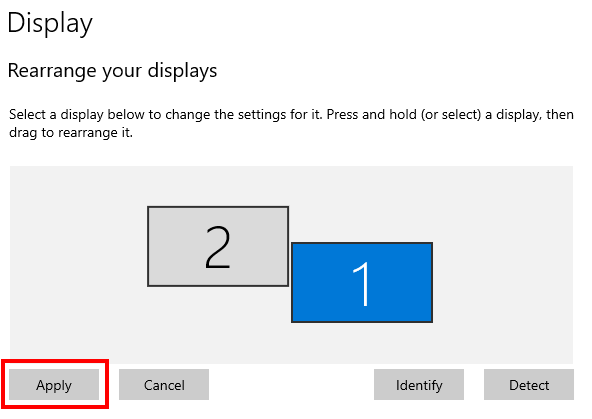 9- To change which screen is the primary screen (the screen programs will first show up on), click on the screen in the Rearrange your displays section (the screen selected is blue).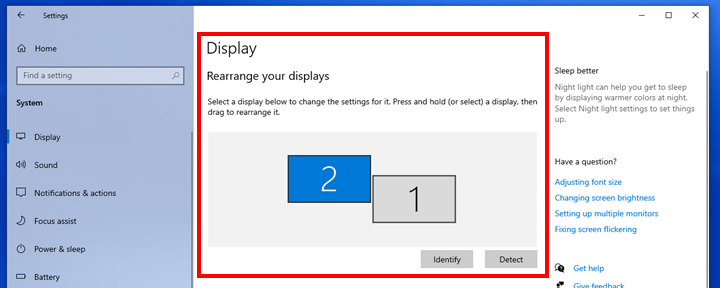 10- Scroll to the bottom and click in the box next to Make this my main display.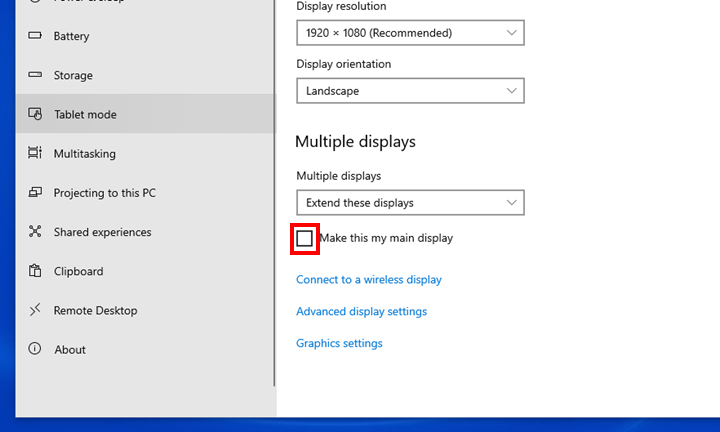 If you see the box with a check mark, then it already is your primary display.