This article highlights the change made by the Scorpion version 2.96 release.
Fresh Take
Scorpion's new testing interface emphasizes content by streamlining navigation and giving space alongside test content for external content to be docked, windowed, or hidden according to the user's needs as the exam progresses, as well as a new timer look and feel.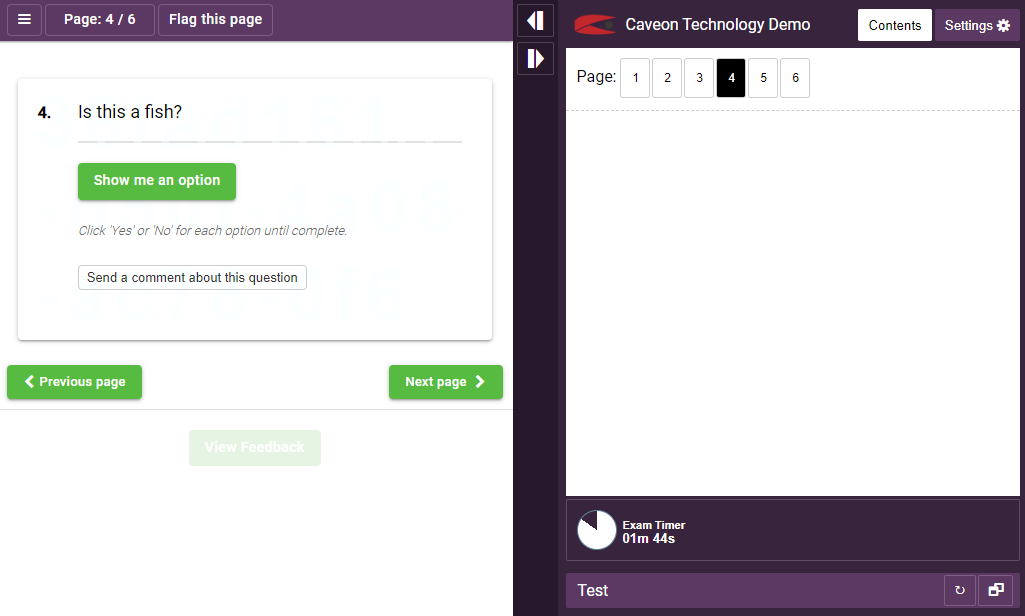 Languages and Translations
Deliver your exams in any number of languages while keeping response data in one place. Your test takers can even change the language of their test on the fly. You can pick from one of our preset language configurations or create your own. Right to left and left to right languages are supported. Invite translators to your project and track how complete each language is across your test content. And even if your exam is only one language, you can use the translation feature to change the text of the interface buttons and instructions.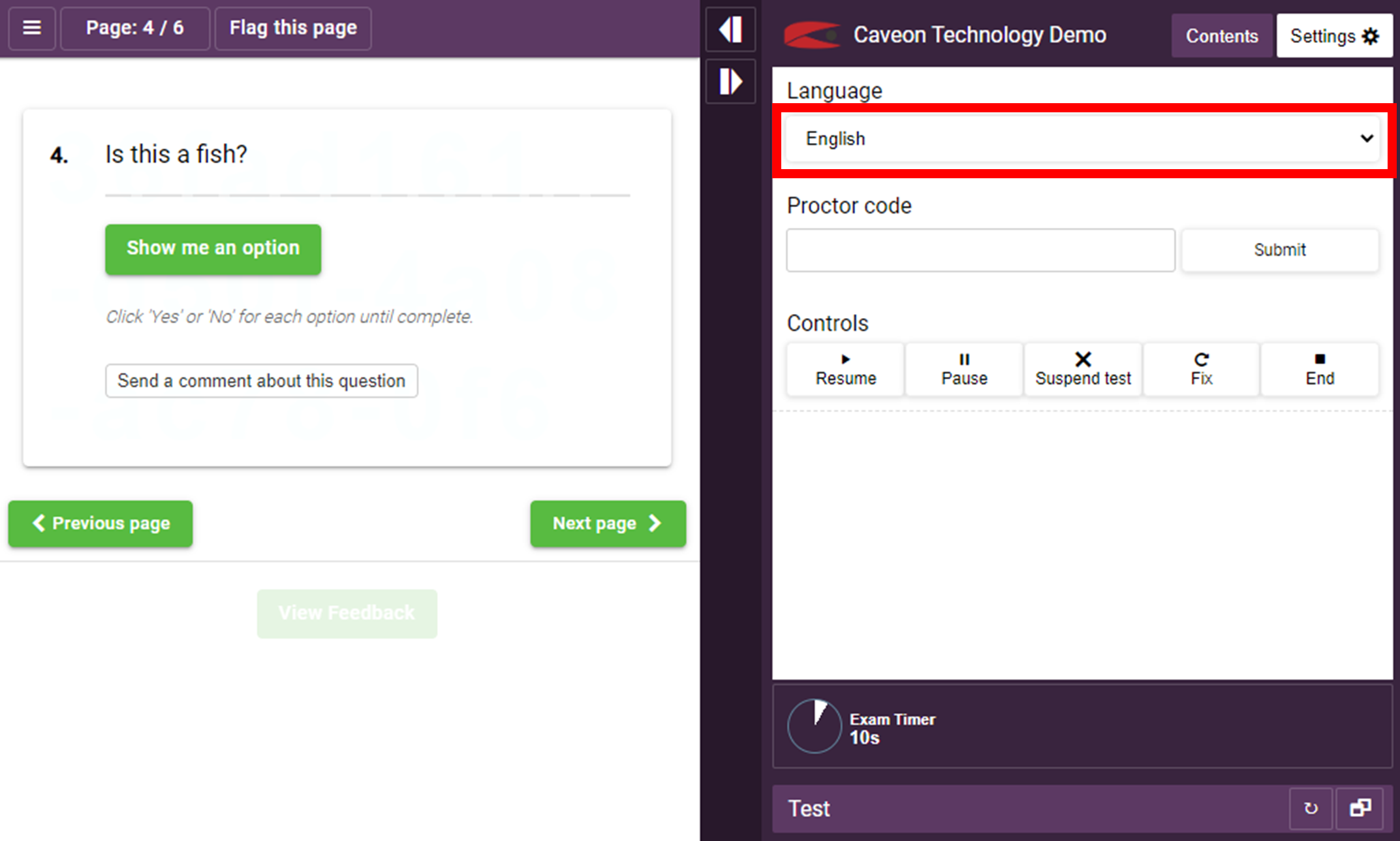 Multiple Flow Support
While projects still have a default exam flow, you may now create additional flows that to route deliveries based on tags. This is useful when different sets of agreements, surveys, or forms are required in certain contexts, such as a conference testing event, pretesting, practice tests, etc. The concept of active and inactive forms has been replaced with form selection on the flows page, where you can enable any number of forms to be selected from at random, or in a certain order.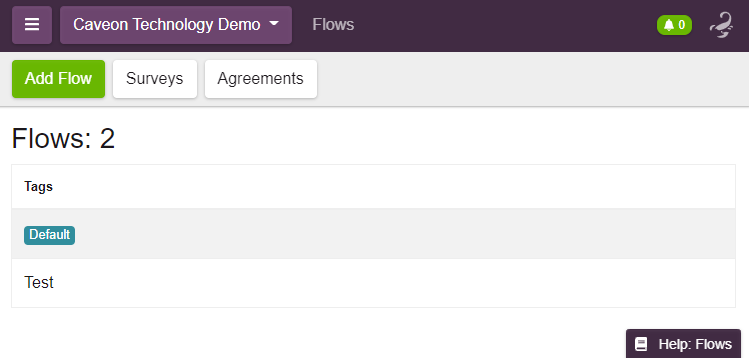 End of Exam Actions
When a user completes an exam, you now have the option to redirect the user to a custom URL. This can be a custom score report, a survey, a launchpad to another exam, or even to another flow in the same project. These actions can be based on score or tag, and when users are routed to another flow, these deliveries become linked, and a weighted score is calculated for the final outcome.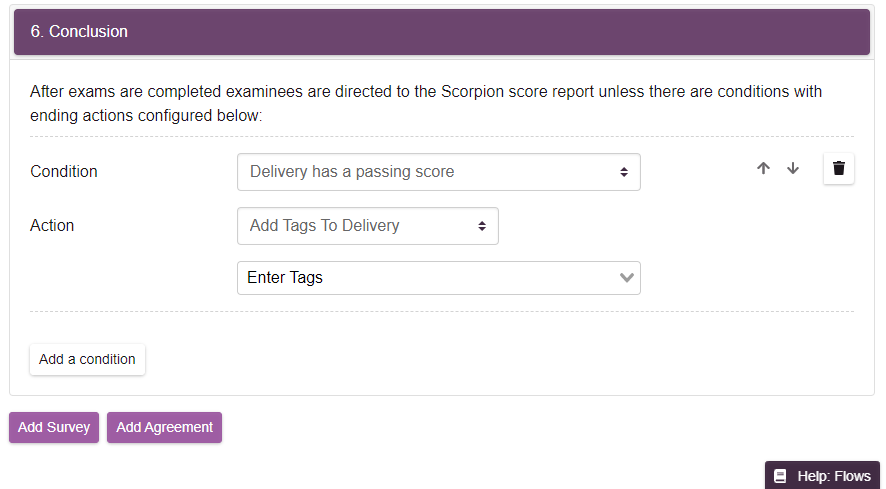 App Aliases
Applications can now issue their own access tokens to the API. These tokens may contain names and email addresses of users authenticated by the application, which will then be displayed in the Scorpion activity logs and used for notifications. They also may contain a list of permissions and an expiration time. Just pass this token into the URL of a Scorpion project your app has access to, and your authenticated user will be able use the Scorpion user interface (UI) features you specify, for as long as needed. Finally, this enables Learning Management Systems (LMSs) to allow their users author exams using the Scorpion UI and deliver these exams to students, with neither type of user having to create a Caveon account.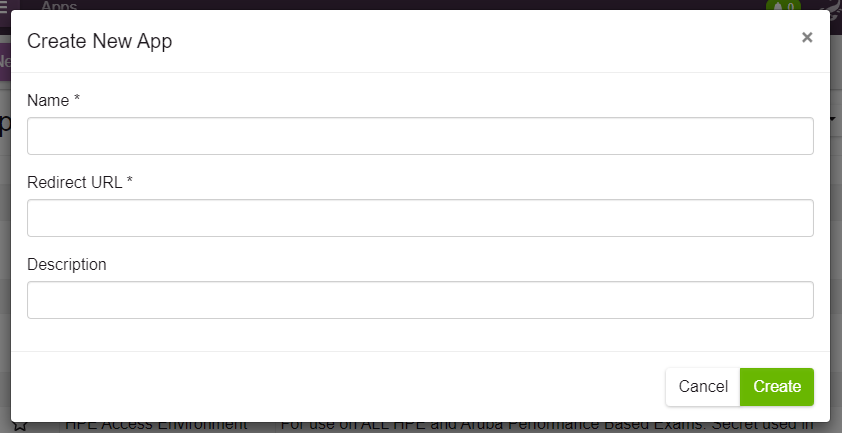 For more on apps, please see: How to Make a New App in Scorpion
Authenticated Launchpads
Allow your test takers to login with their Google account before starting their exam from a launchpad. This allows users to resume interrupted deliveries and retake exams with a new form. You can even configure maximum attempts and waiting times between takes.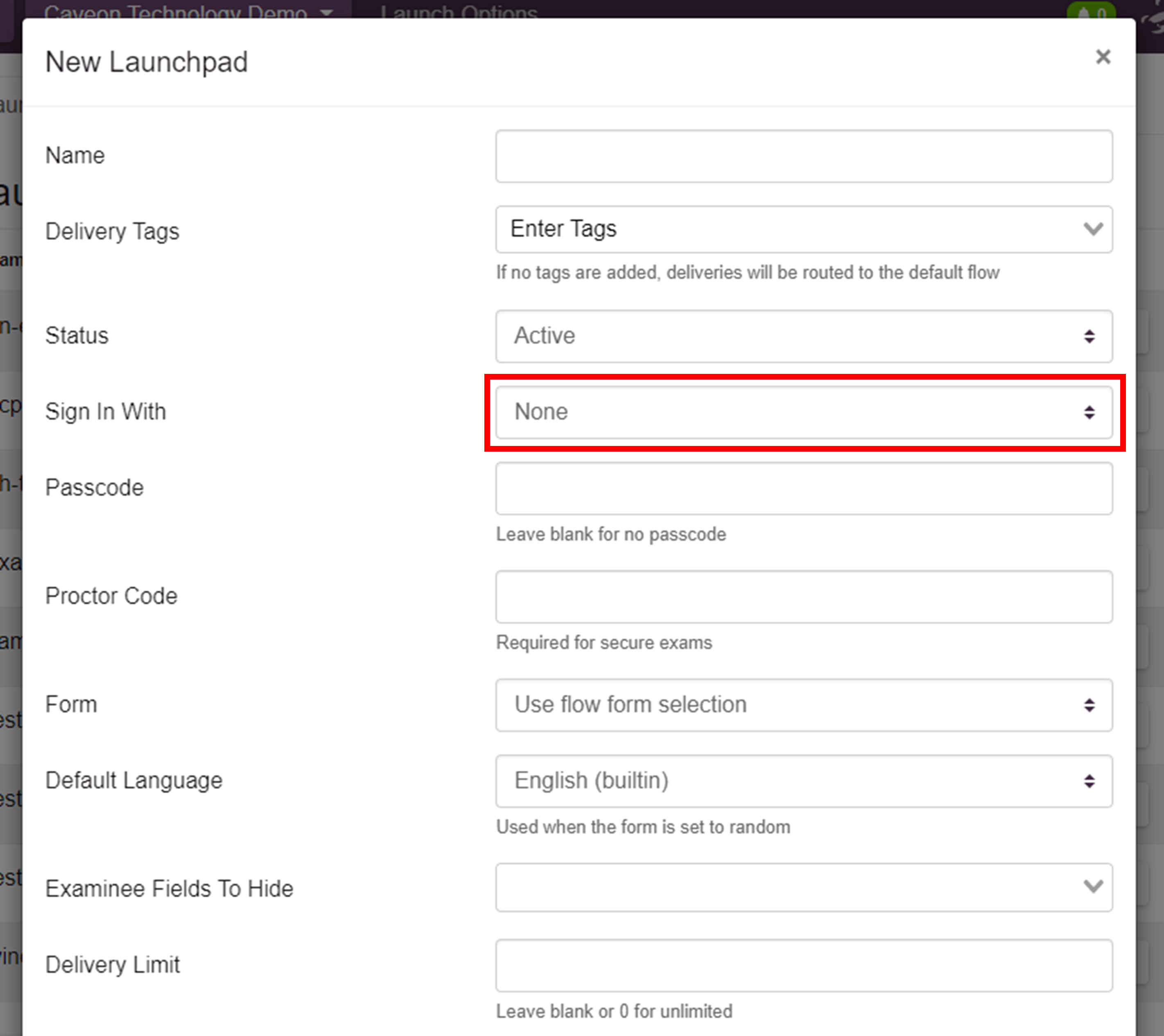 For more on launchpads: Using Launchpads in Scorpion
External Event System
Listen for exam activity from your embedded widgets, external items, and even resources opened in a new tab. This allows all open testing windows to log or respond to suspicious activity, post alerts to the testing window, and even change the flow of an exam in real time.
Access Page
Control which users and apps have access to your project on one screen.