This article highlights the change made by the Scorpion version 2.90.16 release.
Ability to Highlight Words & Phrases in Shared Content
Scorpion now supports the ability to highlight words and phrases for examinees in shared content during an exam. Please Note- Block text selection must be set to disabled for this feature to work.
New: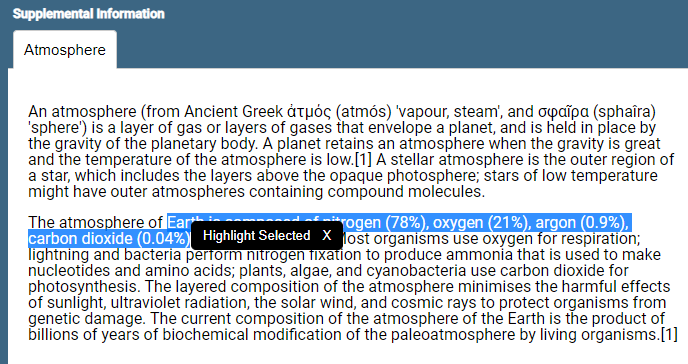 For help on Block text selection, please see: