This article highlights the changes made by the Scorpion version 2.89 release.
Exam Watch
Exam Watch is a mass proctoring tool that will allow you to see deliveries real time progress and preform proctor functions across all projects.
You can find this in in the following location: Project Lists/Navigation Button/Exam Watch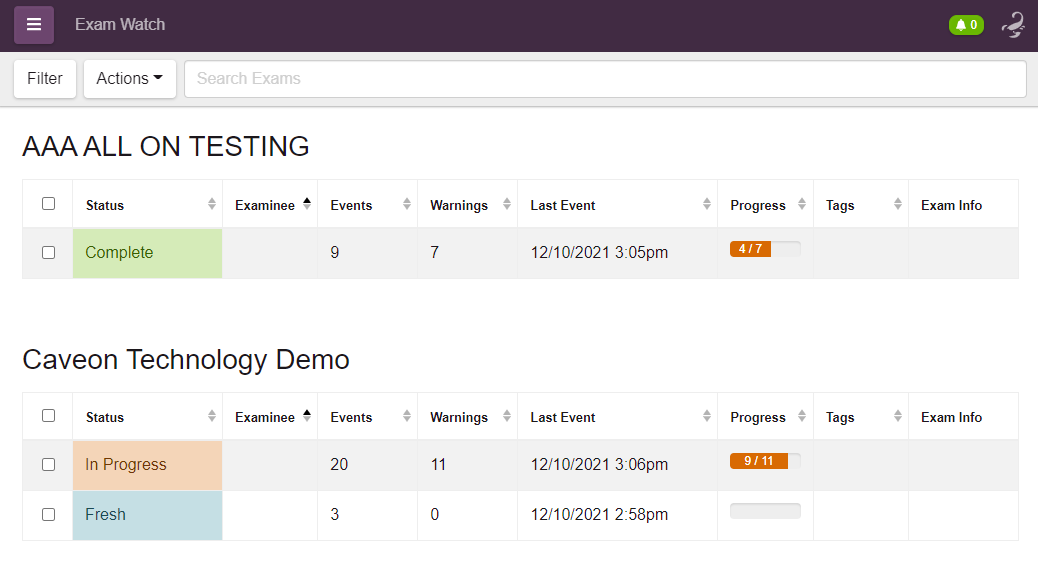 This guide explains and shows you how to use Exam Watch:
Proctor User Roll
The proctor user roll can view active deliveries in exam watch.
You can find this in in the following location: Project/Settings/Team/Proctor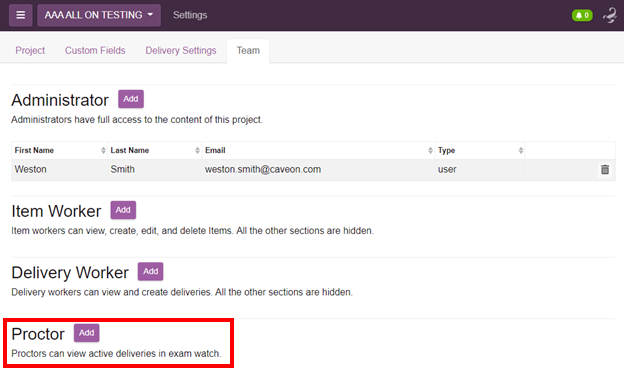 This guide shows you how to use Exam Watch:
Managing User Access in Scorpion