Related Articles:
Scorpion Form Configurations Explained
How to set up the Suspicious Event Threshold
1- On the Forms page, click on the form you would like to add a configuration to.

2- Use the drop down box next to Configuration to pick a configuration.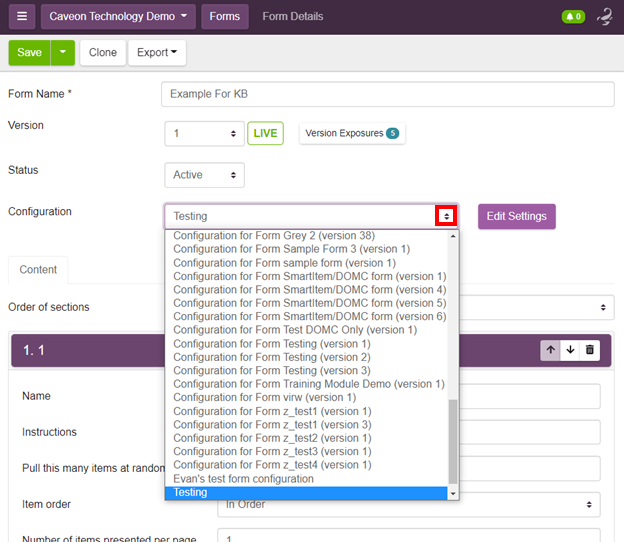 4- Click on the Save button.