Related Articles:
Scorpion Form Configurations Explained
How to Add a Configuration to a Form
1- Use the top left drop down menu to navigate to the Forms menu.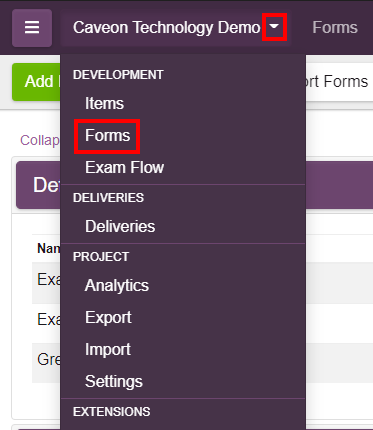 2- In the top left corner, click on the Add Configuration button.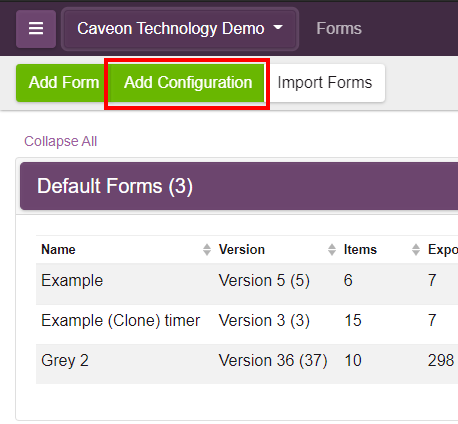 3- Name the configuration in the box next to Configuration Name.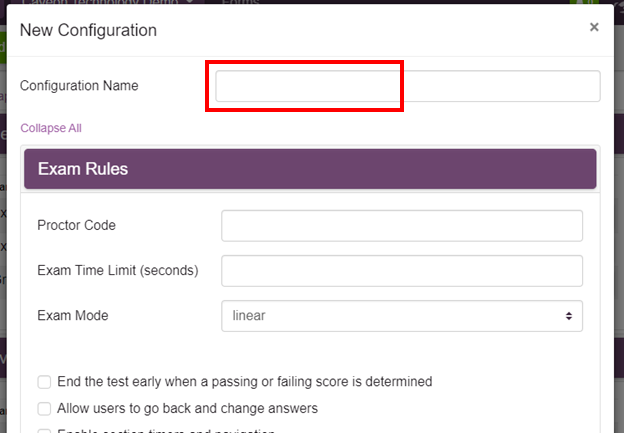 4- Click the Create button at the bottom right corner of the window.