Related Articles:
Scorpion Form Configurations Explained
How to Add a Configuration to a Form
How to Enable Languages in Form Configurations
How to set up the Suspicious Event Threshold
1- Use the top left drop down menu to navigate to the Forms menu.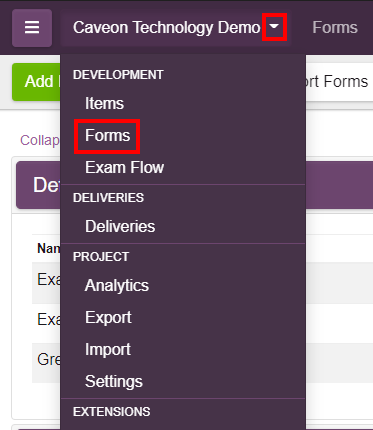 2- In the top left corner, click on the Add Configuration button.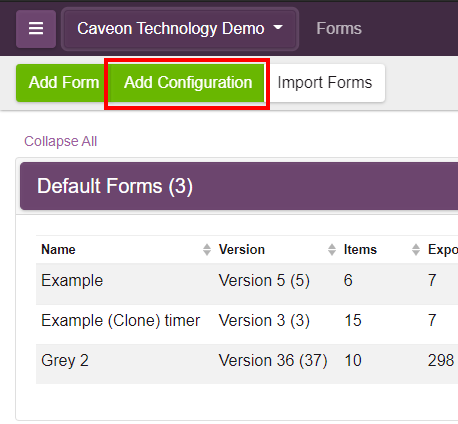 3- Name the configuration in the box next to Configuration Name.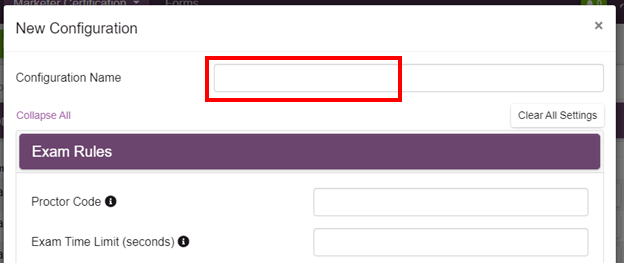 4- You can now edit change the configuration, if you do not change the settings, it will be the same as what is in your default setting. I "i" icon will show you what is in the default configuration. To find a more detailed explanation as to what each settings does please see the article Scorpion Form Configurations Explained.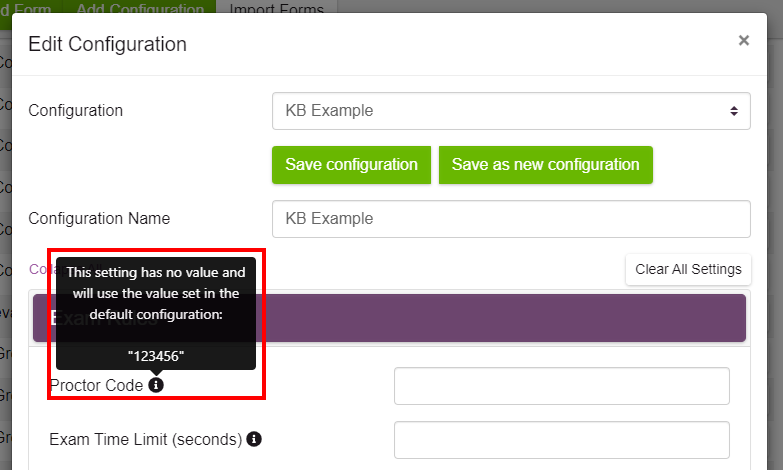 6- Click the Create button at the bottom right corner of the window.