If you need more help with reviews, please see the following articles:
RESPONDING TO A INVITATION - A Guide for Scorpion™ Free Users
How to make a Review in Scorpion
How to Facilitate a Review in Scorpion
How to Create Proficiency Levels in Scorpion Reviews
1- You will receive one of two e-mails.
If you do not have a Caveon ID you will receive this email: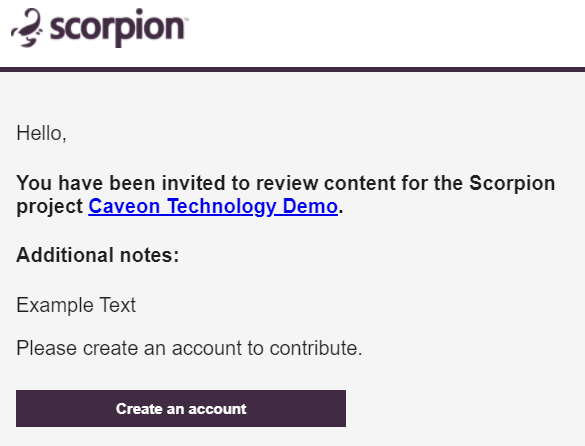 Please see the article how to set up a Caveon ID and Two Fact Authentication and then return to this article once you are finished setting up your Caveon ID. You will need to go to https://scorpionreviews.caveon.com/ and login. After you have logged in continue to step 2.
If you do have a Caveon ID you will receive this email: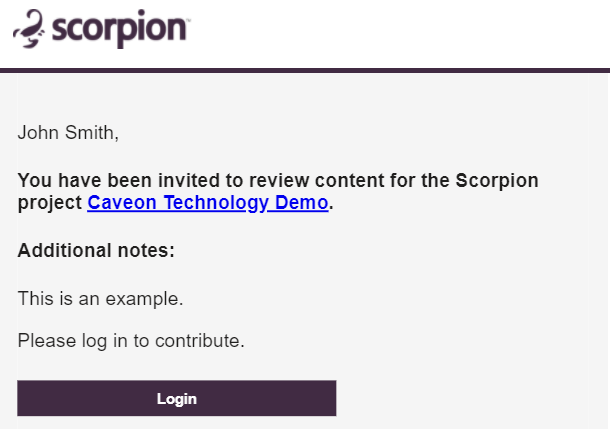 Click on the Login button.
2- Click on the project you want to do the review in.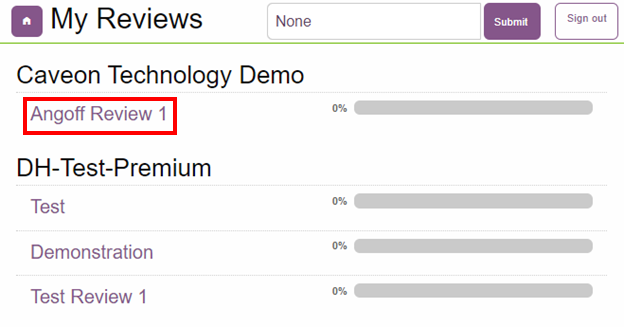 3- You may see some special instructions. Click the I'm ready to start button.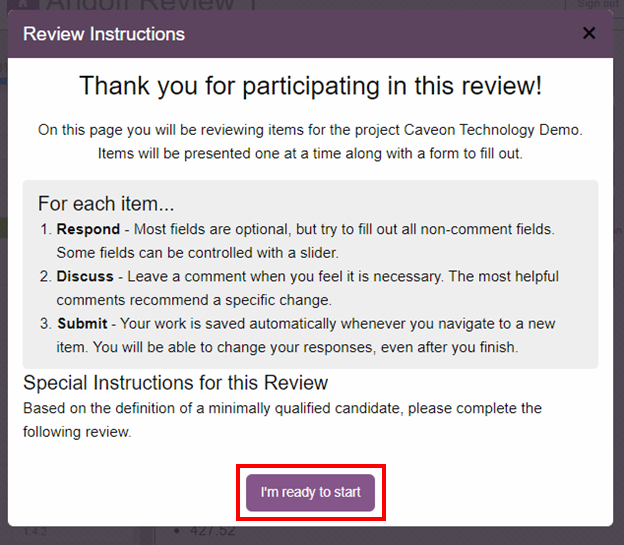 4- Complete your review for the question and the hit the save and next button until you have reviewed all the questions. If the administrator has the option enabled, you can see comments from other reviewers. To post a comment type in the comment box and the select the Post Comment button.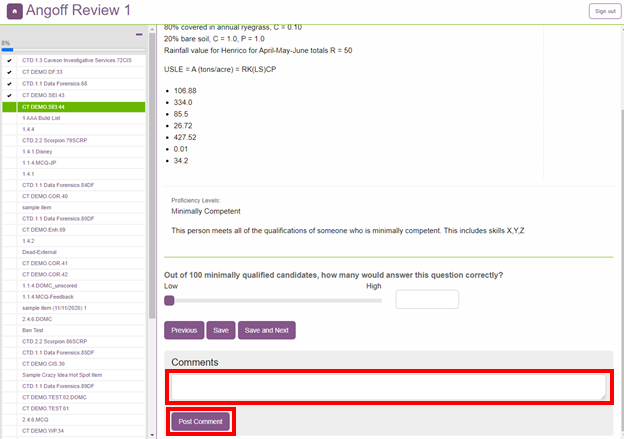 5- Once you have completed all of the question, click the Done button and then exit scorpion.