If you need help connecting to LogMeIn Rescue and you are using an Apple computer, please see: How to Connect to LogMeIn Rescue (macOS)
1- You will be sent an e-mail. Click on the link.

2- A download for LogMeIn Rescue will begin. Open the file when the download is complete.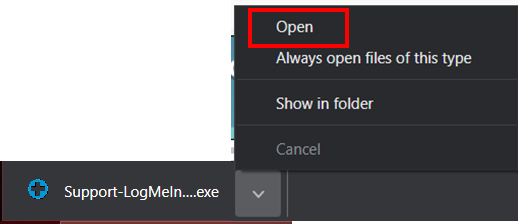 3- This window will pop-up. Click the OK button.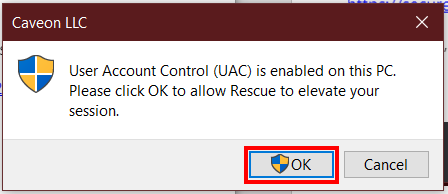 4- You will see the following window and are now connected.